Spring 2023 Newsletter
Thanks to your support of the Gilder Lehrman Institute, we are charging into spring and summer with a full spectrum of events and programs for students, teachers, and the general public!
We particularly look forward to our 2023 Gala and, before that, the Lincoln Prize Ceremony—both events in our hometown of New York City.
Everything we do in history education, from the Gettysburg College–Gilder Lehrman MA in American History to our second annual Teacher Symposium this summer, from our plentiful opportunities for students like History School and History U to our public programs such as Inside the Vault and Book Breaks, is made possible by you.
Read on to learn more about what we are up to this spring and summer and know that we are grateful to you for your help in making American history come alive for all.
---
Gilder Lehrman Institute Events & News
RECENT EVENTS
Frederick Douglass Book Prize Ceremony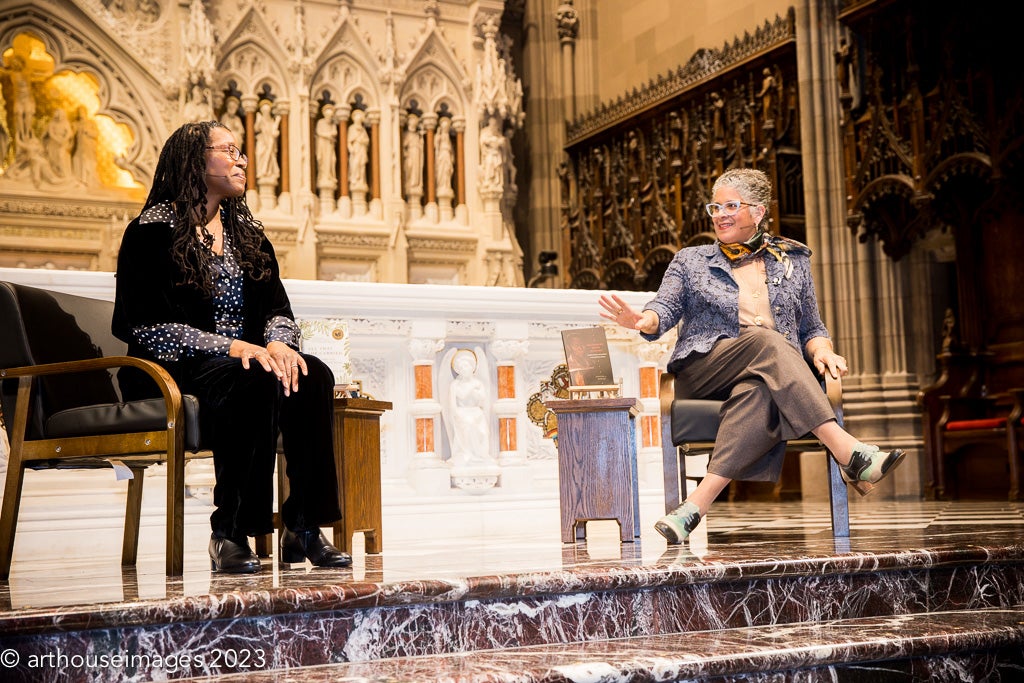 On February 16, 2023, the award ceremony for the 2022 Frederick Douglass Book Prize was held at Trinity Church Wall Street. The winners of the 2022 Frederick Douglass Book Prize are Tiya Miles for All That She Carried: The Journey of Ashley's Sack, a Black Family Keepsake (Random House) and Jennifer L. Morgan for Reckoning with Slavery: Gender, Kinship, and Capitalism in the Early Black Atlantic (Duke University Press).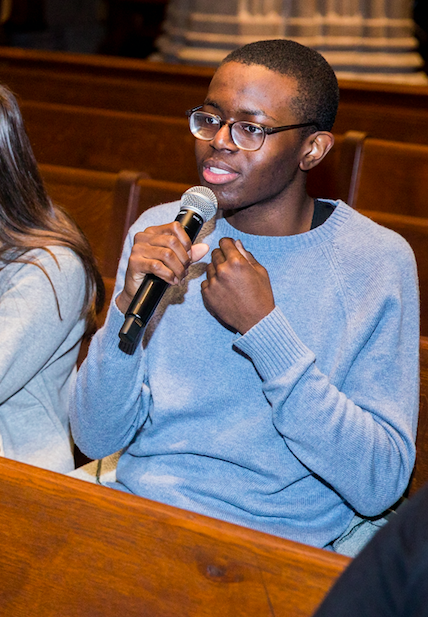 The $25,000 prize, shared by the two winners, was presented to Miles and Morgan at the ceremony, which was attended by Affiliate School students and other guests of the Gilder Lehrman Institute.
Jointly sponsored by the Gilder Lehrman Institute of American History and the Gilder Lehrman Center for the Study of Slavery, Resistance, and Abolition at the MacMillan Center at Yale University, this annual prize recognizes the best book written in English on slavery, resistance, and/or abolition published in the preceding year.
Learn more about the Frederick Douglass Book Prize here.
---
GLI Partners with the Queen Sofía Spanish Institute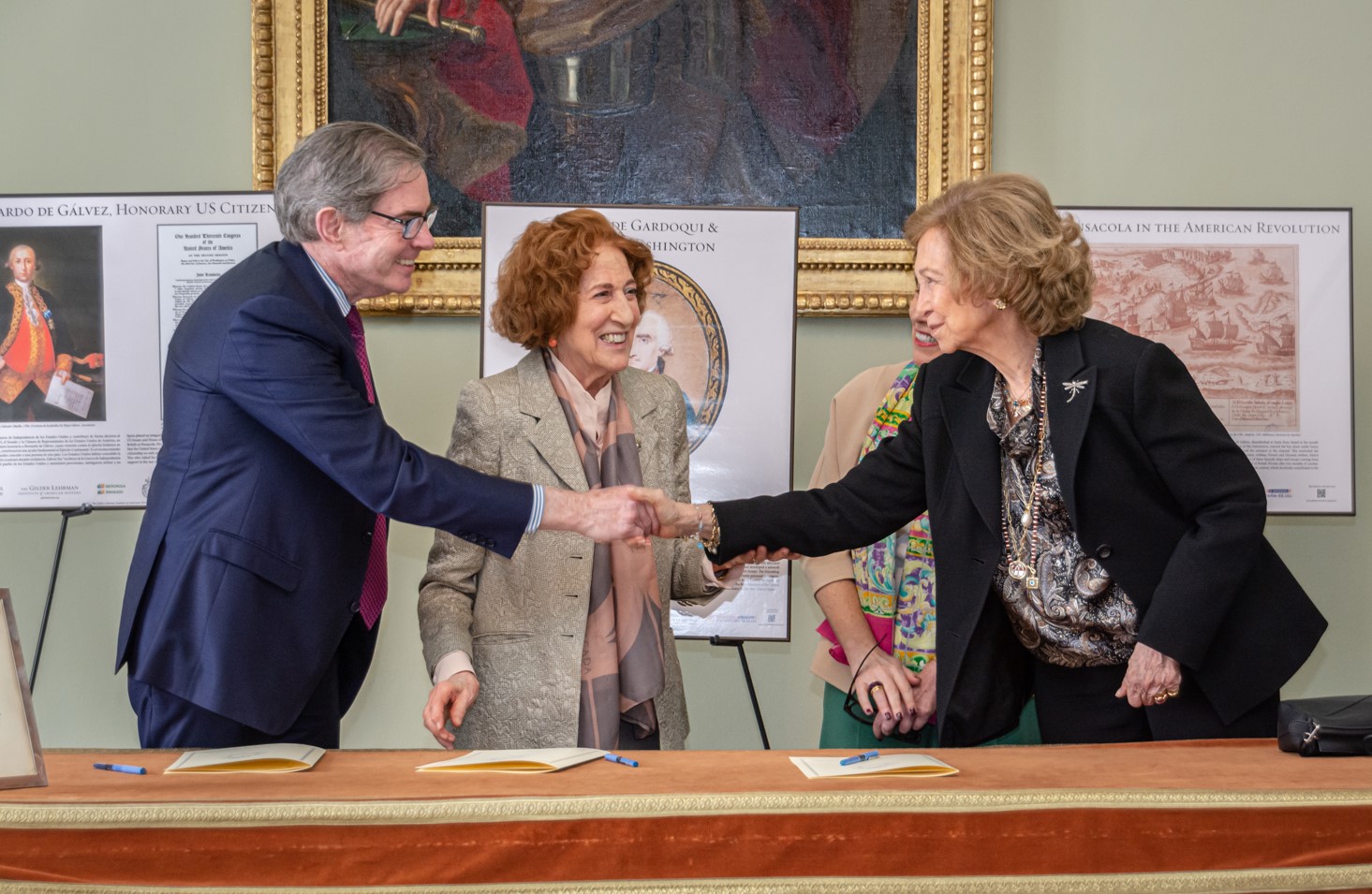 On March 17, 2023, The Gilder Lehrman Institute of American History signed an agreement with the Queen Sofía Spanish Institute (QSSI) ensuring that schools in the Institute's Affiliate School network will continue to learn about the significant role of Spain in the history and independence of the United States.
At the ceremony in Madrid, Spain—which Queen Sofía herself attended—Gilder Lehrman Institute President James G. Basker said, "Such a partnership is logical, beneficial, and long overdue, when one thinks of the many ways in which the histories of Spain and the United States have intertwined over the years, and especially the many ways that Hispanic people have been—and continue to be—central to the American story."
GLI and QSSI have collaborated on creating teaching materials, including posters sent this spring to more than 6,000 Gilder Lehrman Affiliate School teachers nationwide that highlight primary source documents demonstrating Spanish support for the United States during the American Revolution.
---
UPCOMING EVENTS
2023 Gilder Lehrman Lincoln Prize Ceremony: April 11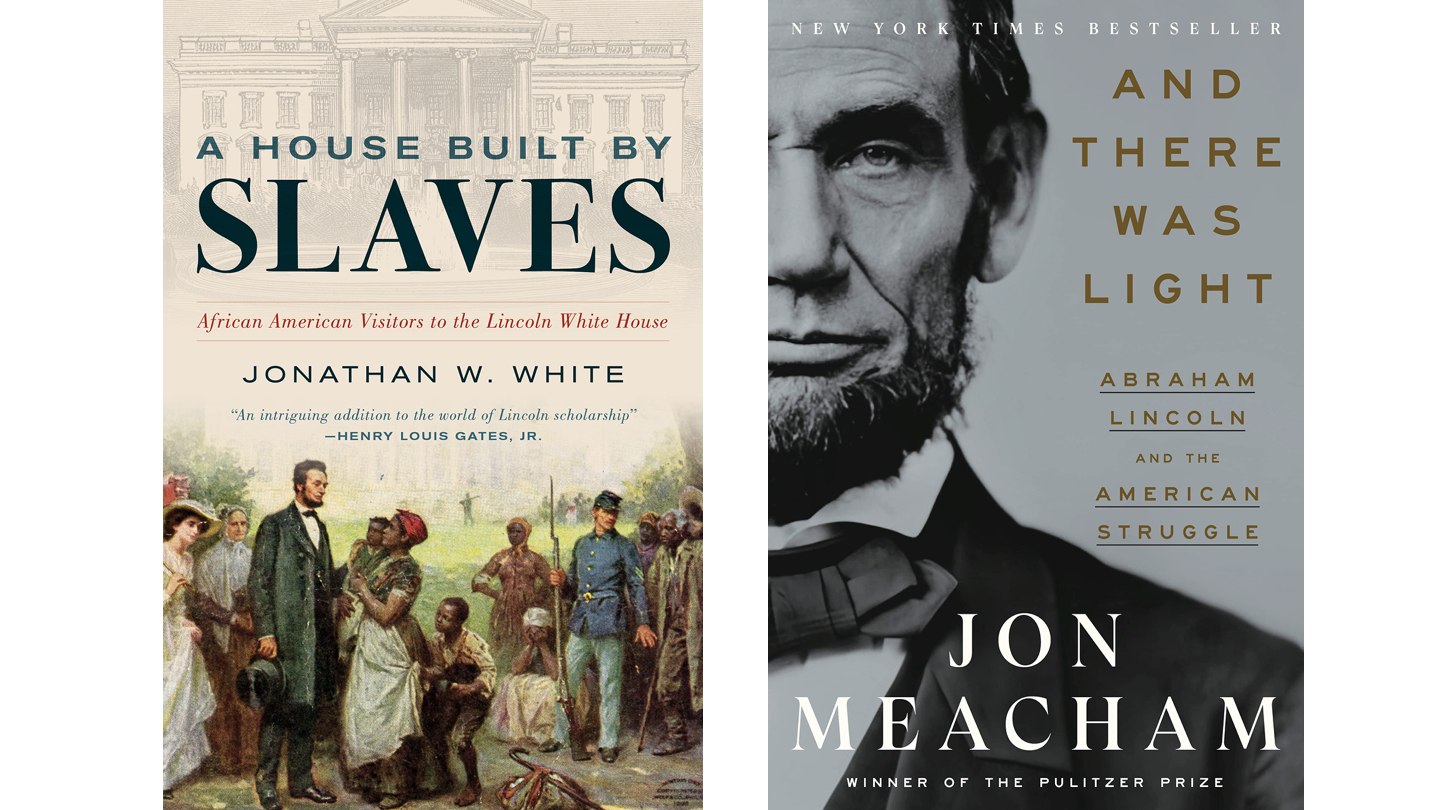 Jon Meacham, author of And There Was Light: Abraham Lincoln and the American Struggle (Random House), and Jonathan W. White, author of A House Built by Slaves: African American Visitors to the Lincoln White House (Rowman & Littlefield), are the winners of the 2023 Gilder Lehrman Lincoln Prize.
The two laureates will be recognized during an award ceremony to be held in New York City on April 11. They will share the $50,000 prize and each receive a bronze replica of Augustus Saint-Gaudens's life-sized bust Lincoln the Man.
Read more about the Lincoln Prize here.
---
Gilder Lehrman Annual Gala: May 23
Our annual Gala will take place on Tuesday, May 23 at the Mandarin Oriental in New York City.
Our four 2023 honorees are among the guiding lights of historical education, support, and integrity in the United States:
Henry Louis Gates, Jr., is the Alphonse Fletcher University Professor and Director of the Hutchins Center for African & African American Research at Harvard University and a longtime friend of the Gilder Lehrman Institute. An award-winning filmmaker, author, scholar, and institution builder, he has had a profound impact on American intellectual and cultural life.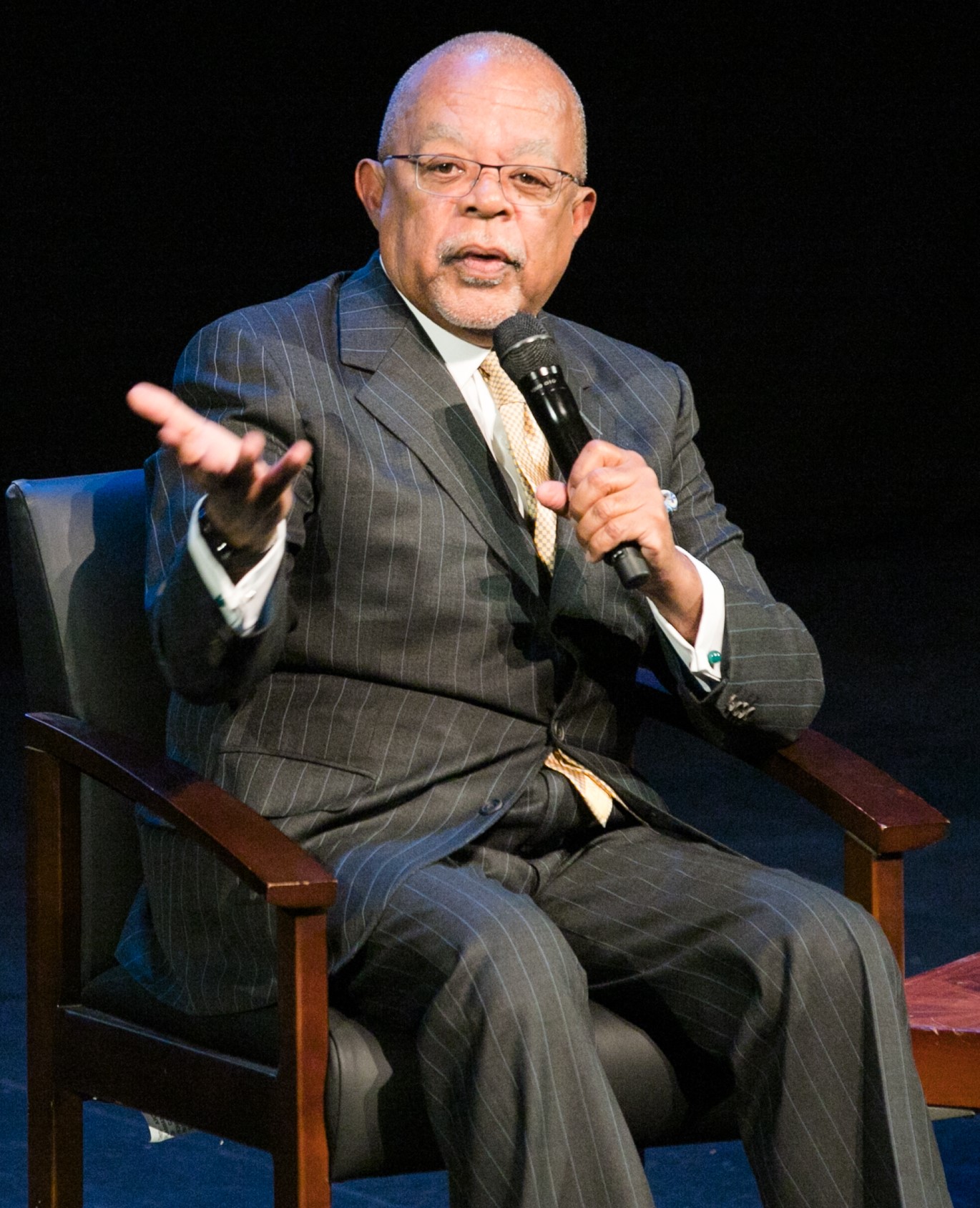 Valerie Rockefeller chairs the board of directors of Rockefeller Philanthropy Advisors, a nonprofit services organization that accelerates philanthropy for a more just world. She also serves on the boards of Achievement First, the Asian Cultural Council, Columbia University Teachers College, Greenwich Academy, and The Trust for Mutual Understanding. As an innovative philanthropist and former middle school teacher, Valerie is an invaluable member of the Gilder Lehrman Institute family.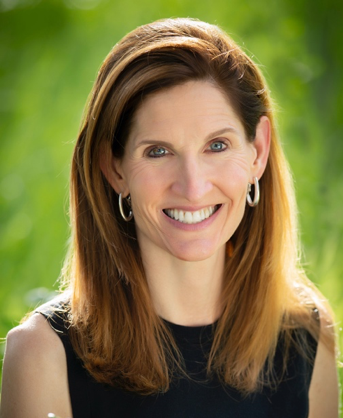 Debbie and Craig Stapleton are civic leaders and generous contributors to the Gilder Lehrman Institute, supporting programs for educators to deepen their knowledge of American history. Former diplomats to France and the Czech Republic, Debbie and Craig continue their public service on the boards of the 9/11 Memorial & Museum, the French American Museum Exchange, the National Medal of Honor Museum, and the World War I Centennial Commission.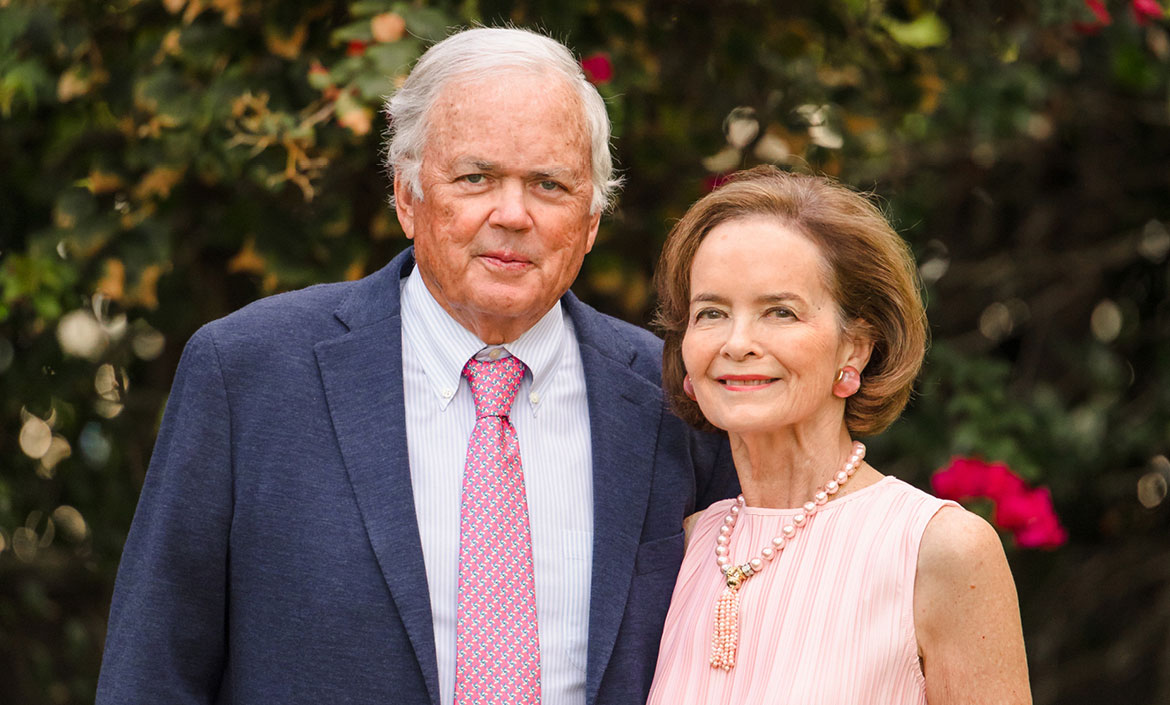 We encourage you to buy your ticket or support the Gala here.
---
NEWS
HELP US FIND THE 2023 NATIONAL HISTORY TEACHER OF THE YEAR!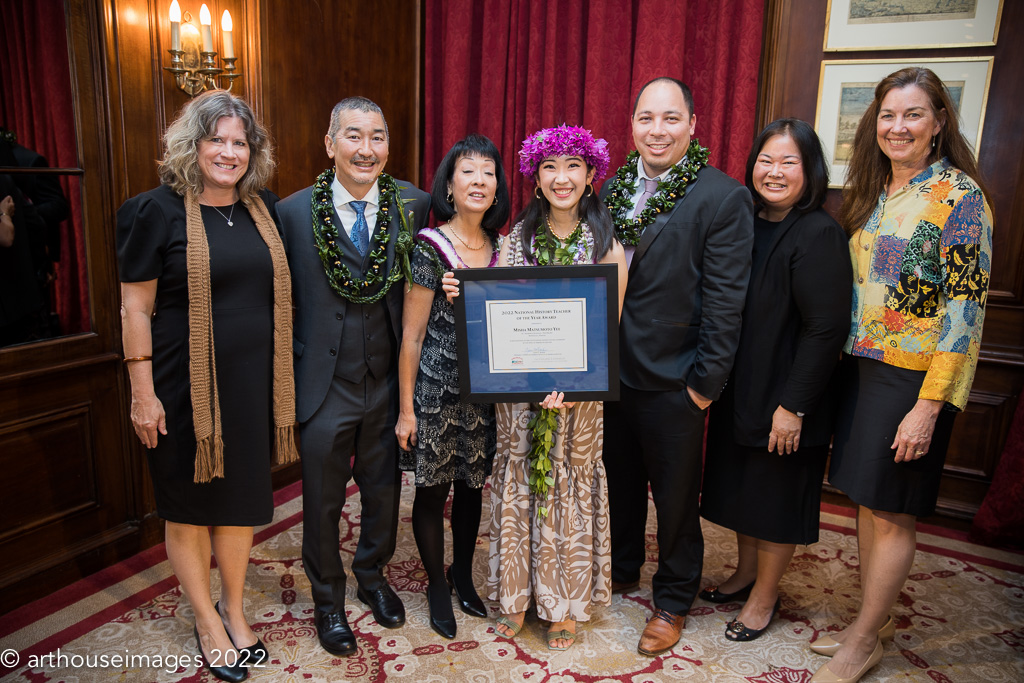 Since 2004, 960 exemplary American history teachers from elementary, middle, and high schools in all fifty states, Department of Defense schools, Washington DC, and US territories have been named State History Teacher of the Year. State winners receive a $1,000 prize, an archive of classroom resources, and recognition at a ceremony in their state. A national winner chosen from among state winners receives a $10,000 prize—presented at an award ceremony in New York City in the fall.
We invite everyone—students, teachers, parents, administrators, and the general public—to help us find 2023 History Teachers of the Year by nominating educators who inspire and innovate, engage and enlighten. Nominate a teacher by April 30 here.
Learn more about the 2022 National History Teacher of the Year, Hawaii's Misha Matsumoto Yee, by watching the video below, created in collaboration with HISTORY.
---
ONGOING PROGRAMS
Ken Burns on Book Breaks: March 26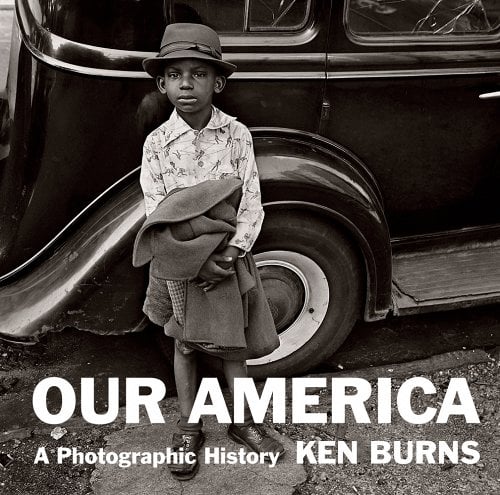 Join us this Sunday on Book Breaks for a live conversation with Ken Burns about his book Our America: A Photographic History.
From one of the nation's most notable filmmakers, Our America is a pictorial history of America—a stunning and moving collection of some of Ken Burns's favorite photographs. There are striking images of war and civil conflict and of communities drawing together across lines of race and class. Taken together, they capture the diverse perspectives and places that comprise the American experience.
Inside the Vault: April 6
Dr. Terry Anne Scott, an award-winning historian, author, and speaker, will join us for Inside the Vault on Thursday, April 6 from 7 to 8 p.m. ET, to discuss the history of anti-lynching activism and the dreadful Jim Crow era events that gave rise to it. As she uses primary sources to explore this narrative, she will also share her advice for parents and teachers about how to broach topics that are historically and emotionally challenging.
This program will briefly show historical images of lynchings. To aid parents and teachers who might like to share selectively from this episode: these images will appear in the episode's first fifteen minutes, the audience will be alerted in advance. The location of these images will be timestamped on the record. Every effort will be made to show respect for the victims.
By purchasing any of the books mentioned above through the links provided, you are helping to support the programming of the Gilder Lehrman Institute. We receive an affiliate commission from every sale and put that money to work to develop high calibre American history programming.
---
STUDENT OPPORTUNITIES
2023 EDUHAM ONLINE WINNERS TO VISIT NEW YORK CITY THIS SPRING!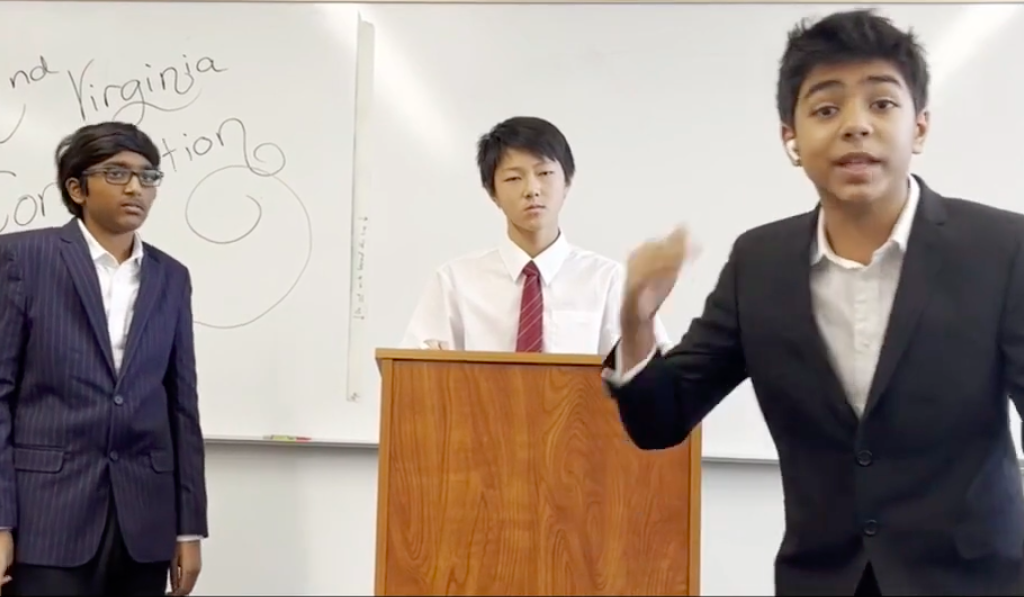 The Gilder Lehrman Institute of American History and Hamilton are pleased to announce the twenty winners of the video performance culmination of the Hamilton Education Program Online, a free program for middle and high school students nationwide.
All participants—either through their school or in a home program—had the opportunity to enter their performance piece in both a national competition and a lottery. The student creators will receive an expenses-paid, theater experience in New York City in Spring 2023, including a performance of Hamilton.
2023 EduHam Online Competition-Winning Performances
"Mercy Otis Warren" (Cesar Chavez High School, Laveen, AZ)
"The Friendship of Thomas Jefferson and John Adams" (The Harker School, San Jose, CA)
"Patrick Henry" (The Harker School, San Jose, CA)
"The Boston Tea Party" (St. Paul's School, Visalia, CA)
"Women in the Revolution" (Von Steuben Metro Science Center, Chicago, IL)
"People Run—The Lexington and Concord" (North Oldham Middle School, Goshen, KY)
"The Divorce of 1836" (at-home project in Oxon Hill, MD)
"Alexander Hamilton: The Rap" (West Bloomfield High School, West Bloomfield, MI)
"Regret" (Chatham High School, Chatham, NJ)
"Forever Theodosia" (Grisham Middle School, Austin, TX)
2023 EduHam Online Lottery-Winning Performances
"Angelica's Past" (R. F. Bumpus Middle School, Hoover, AL)
"Olaudah Equiano" (Mountainside Middle School, Scottsdale, AZ)
"Valley Forge" (St. Paul's School, Visalia, CA)
"Enough Is Enough" (East Liverpool High School, East Liverpool, OH)
"Dear Eliza" (Wilton Jr./Sr. High School, Wilton, IA)
"King George III" (Mayberry Culture and Fine Arts Magnet Middle School, Wichita, KS)
"Incognito Spy" (Community School of Davidson, Davidson, NC)
"The General" (Chatham High School, Chatham, NJ)
"Death of Hamilton" (Lycée Français de New York, New York, NY)
"Pamphlet Wars" (Roseway Heights Middle School, Portland, OR)
Congratulations to this year's winners! Teachers and parents can sign up for this free program at gilderlehrman.org/eduhamonline.
---
EDUCATION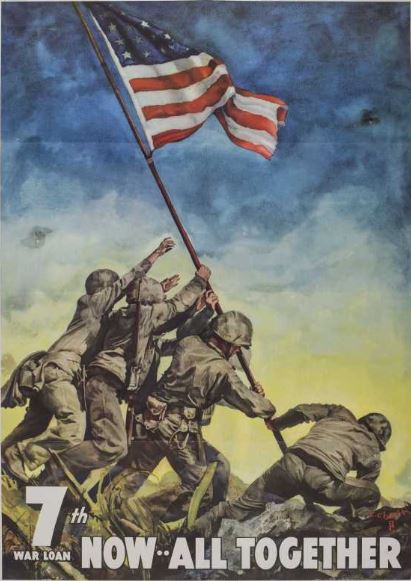 HISTORY SCHOOL AP COURSES: COMING SUMMER 2023
We're thrilled to bring History School back for a fourth summer with two outstanding courses—offered to students in grades 9–12 free of charge:
AP US History: Strategies and Techniques
AP US Government and Politics: American Government and You
In History School, master teachers present lessons anchored in primary source documents, many from the Gilder Lehrman Institute's collection of more than 85,000 American history artifacts. Our goal is to engage students and excite them about history so that they leave each lesson more knowledgeable about a new idea, theme, document, or pivotal moment in history.
High School students can learn more and sign up for free here.
HISTORY U: FREE COURSES FOR HIGH SCHOOL STUDENTS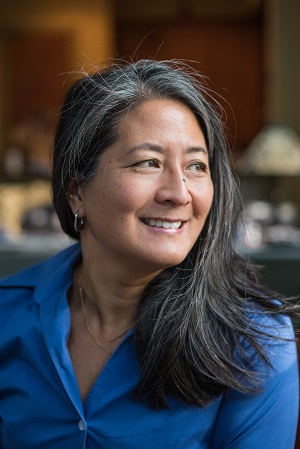 History U offers free, self-paced courses in American history to high school students. Available year-round, these courses are led by the nation's top historians and adapted from our MA in American History courses.
Students can study, at their own time and pace, the following History U courses
American Immigration History: People, Patterns, and Policy, Madeline Y. Hsu, Professor of History, The University of Texas at Austin
The American Revolution, Carol Berkin, Presidential Professor of History, Emerita, Baruch College and The Graduate Center, The City University of New York
The American West, Elliott West, Distinguished Professor Emeritus of History, University of Arkansas (NEW in 2023)
Black Women's History, Kellie Carter Jackson, Michael and Denise Kellen '68 Associate Professor of Africana Studies, Wellesley College
Capitalism in American History, David Sicilia, Associate Professor of History at the University of Maryland and the Henry Kaufman Chair of Financial History at the Robert H. Smith School of Business (NEW in 2023)
Foundations of American Government, Denver Brunsman, Associate Professor of History, The George Washington University
The History of American Protest, John Stauffer, Sumner R. and Marshall S. Kates Professor of English and of African and African American Studies, Harvard University
The Life and Writings of Frederick Douglass, David Blight, Sterling Professor of History, of African American Studies, and of American Studies and Director of the Gilder Lehrman Center for the Study of Slavery, Resistance, and Abolition, Yale University
Race and Rights in America, Lucas Morel, John K. Boardman, Jr. Professor of Politics, Washington and Lee University
Women and Politics in 20th-Century America, Linda Gordon, Professor Emerita of History at New York University (NEW in 2023)
World War II, Michael S. Neiberg, Chair of War Studies, US Army War College