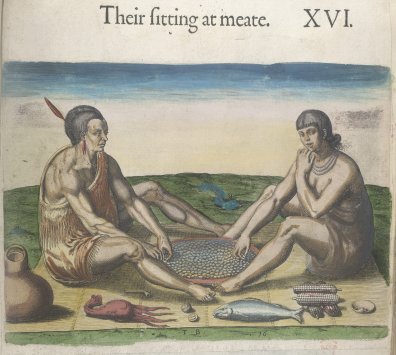 In 2021, Indigenous Peoples' Day, first celebrated in California in 1992, was proclaimed by the President as a federal holiday to be observed on the same day as Columbus Day, which is established by Congress.
Explore the day from many angles through the resources below:
Spotlight on a Primary Source Document
Guided Readings and Essays
Videos
"America before Columbus": Journalist Charles C. Mann explores the population density and extensive land development in the Americas before the arrival of Columbus as well as the rapid depopulation caused by the introduction of European and African diseases, which gave Europeans the mistaken idea that the land was a vast, empty wilderness.
"Europeans and the New World, 1400–1530": Brian DeLay, Associate Professor of History, University of California, Berkeley, discusses how the backwater of western Europe emerged from the devastation of the fourteenth century to generate the power, wealth, knowledge, institutions, and energy to initiate and develop a worldwide expansion.
"Nature, Culture, and Native Americans": Daniel Wildcat, a Yuchi member of the Muscogee Nation of Oklahoma and director of the American Indian Studies Program at Haskell Indian Nations University in Lawrence, Kansas, discusses the importance of distinguishing between the variety of languages, cultures, and habitats among American Indian tribes both in the past and today.
Lesson Plans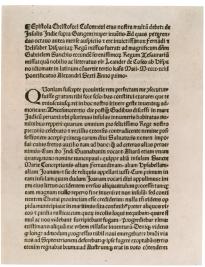 "Letter from Christopher Columbus": Students will analyze the content of Christopher Columbus's 1493 letter to Ferdinand and Isabella.
"Murder on the Frontier: The Paxton Massacre": Students will attempt to understand how a vigilante group justified the murder of twenty Susquehannock men, women, and children in 1763. The primary source evidence will allow students to analyze questions related to claims about colonization, peace and war, race and ethnicity, masculinity and civility, the use of violence as a political weapon, and religious association.
"Native American Policy": Two conflicting policies have governed this country's treatment of Native Americans—assimilation and removal. How did federal policy toward Native Americans change between the Washington and Jackson administrations?