Summer 2021 Newsletter
The summer of 2021 saw the Gilder Lehrman Institute develop new programs and initiatives, improve and expand others, and continue to build on what has been fundamental to the Institute from its start: promoting the knowledge and understanding of American history through educational programs and resources.
As we look ahead to the fall, we're excited to share with you a few updates on our upcoming American history programming, events, book prizes, and more.
---
A Collaboration with HISTORY on 9/11 Special Programming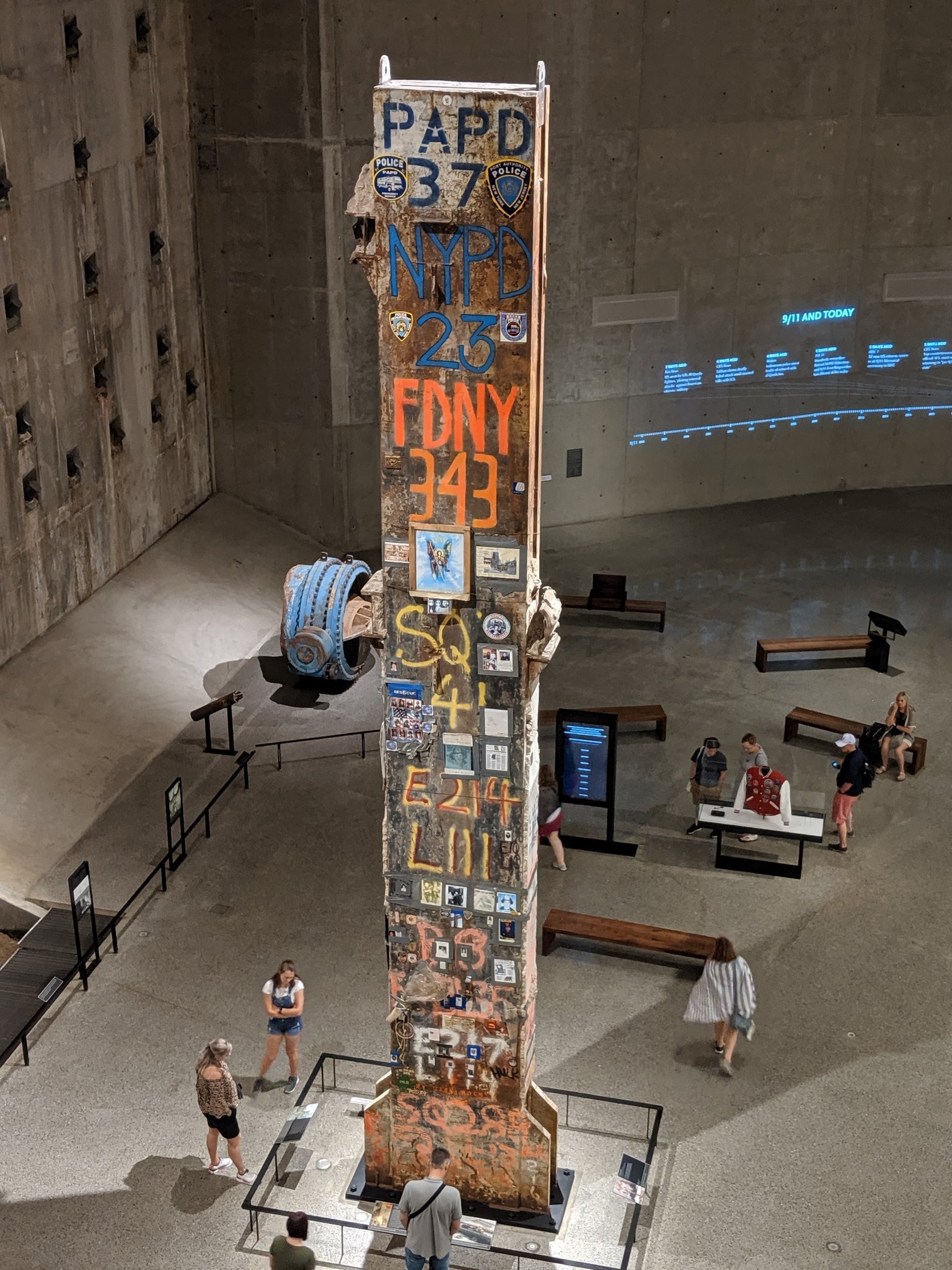 The Gilder Lehrman Institute is proud to collaborate with HISTORY™ on a project about the historical steps that led to the tragic events of September 11, 2001. It is part of HISTORY's focus on the twentieth anniversary of 9/11, which also includes a project from the 9/11 Museum, another frequent collaborator with GLI.
There are three components to the work GLI is doing in conjunction with HISTORY's programming:
Sunday, August 29: HISTORY Sponsors 9/11 Book Breaks Special: The Only Plane in the Sky
Book Breaks, our popular weekly exploration of books by leading American historians, will be dedicated to Garrett Graff's seminal book The Only Plane in the Sky: An Oral History of 9/11.
Register to attend here.
The Long Road to 9/11: A Digital Timeline
The timeline tells the story of US–Middle East foreign policy and twenty-five events that led up to the 9/11 attacks and the US response, beginning in 1932. The timeline will be on the Gilder Lehrman Institute website and linked from HISTORY's website. It has been created to be used by teachers, students, and the general public to help make sense of events affecting relations between the US and the Middle East leading up to 9/11, covering everything from the formation of Saudi Arabia and early US concerns about oil to al Qaeda's 2000 attack on USS Cole.
Spotlights on Two Primary Sources
Two pivotal documents on US involvement in the Middle East will be highlighted as part of our exploration of the history of 9/11:
George H. W. Bush, Address to the Nation Announcing Allied Military Action in the Persian Gulf, January 16, 1991, in which President George H. W. Bush announced the beginning of the military campaign to end an Iraqi occupation of neighboring Kuwait
US Department of State telegram, "President's Announcement on Iran," April 8, 1980, in which President Jimmy Carter announced the breaking of diplomatic ties with Iran as a result of the Iran hostage crisis of 1979–1981
---
The Declaration at 250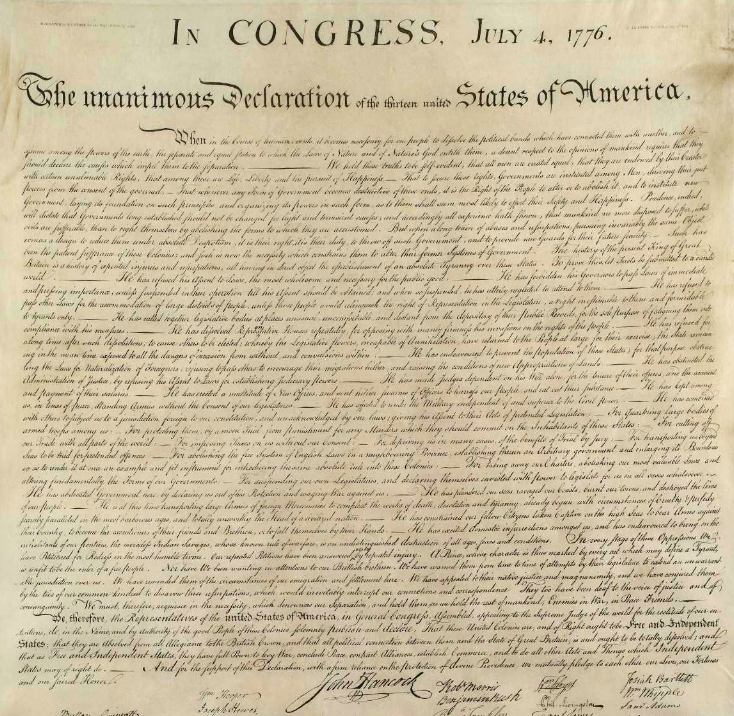 The Gilder Lehrman Institute is excited to announce the launch of the "Declaration at 250" initiative, a multi-year project that will bring together our archive of historic documents and our network of scholars to examine the importance of the Declaration of Independence and its impact on the modern world.
Over the next five years, culminating in 2026, the Institute will continue to create and share digital and print materials to serve teachers, students, and the general public.
Highlights of the project include but are not limited to
These resources and programs will enable twenty-first-century students, teachers, and history lovers to understand the legacy of the Declaration of Independence and how it has shaped not only the United States, but the modern world.
We invite you to explore the full scope of our resources here, and check back often for new programs and offerings.
---
Fall 2021 Registration Now Open for the Pace–Gilder Lehrman MA in American History

The Gilder Lehrman Institute of American History and Pace University are pleased to announce that registration for Fall 2021 courses is now open for the Pace–Gilder Lehrman MA in American History Program. The online program for K–12 teachers affiliated with the Gilder Lehrman Institute offers a unique and affordable opportunity for educators to work with two dynamic and eminent institutions dedicated to lifelong learning and career preparedness. The program has conferred 275 degrees so far. Teachers can go online and apply to enroll in minutes and take courses remotely from wherever they live. Applications are open and reviewed on a rolling basis.
The Fall 2021 semester begins September 29, 2021, and ends December 21, 2021. The courses offered for Fall 2021 are
American Immigration History with Madeline Y. Hsu, Professor of History, University of Texas at Austin
The American Civil War with Allen Guelzo, Senior Research Scholar, Council of the Humanities, Princeton University; Director, James Madison Program's Initiative in Politics and Statesmanship
Capitalism in American History with David Sicilia, Associate Professor of History and Henry Kaufman Chair of Financial History, Robert H. Smith School of Business, University of Maryland
The 1960s in Historical Perspective with Michael Flamm, Professor of History, Ohio Wesleyan University, and Michael Kazin, Professor of History, Georgetown University
Historiography and Historical Methods with Andrew Robertson, Professor of History, Lehman College and CUNY Graduate Center
Read more about each course here, and click here to apply.
---
A More Perfect Union (AMPU): a Four-Year Success in Rural and Urban California​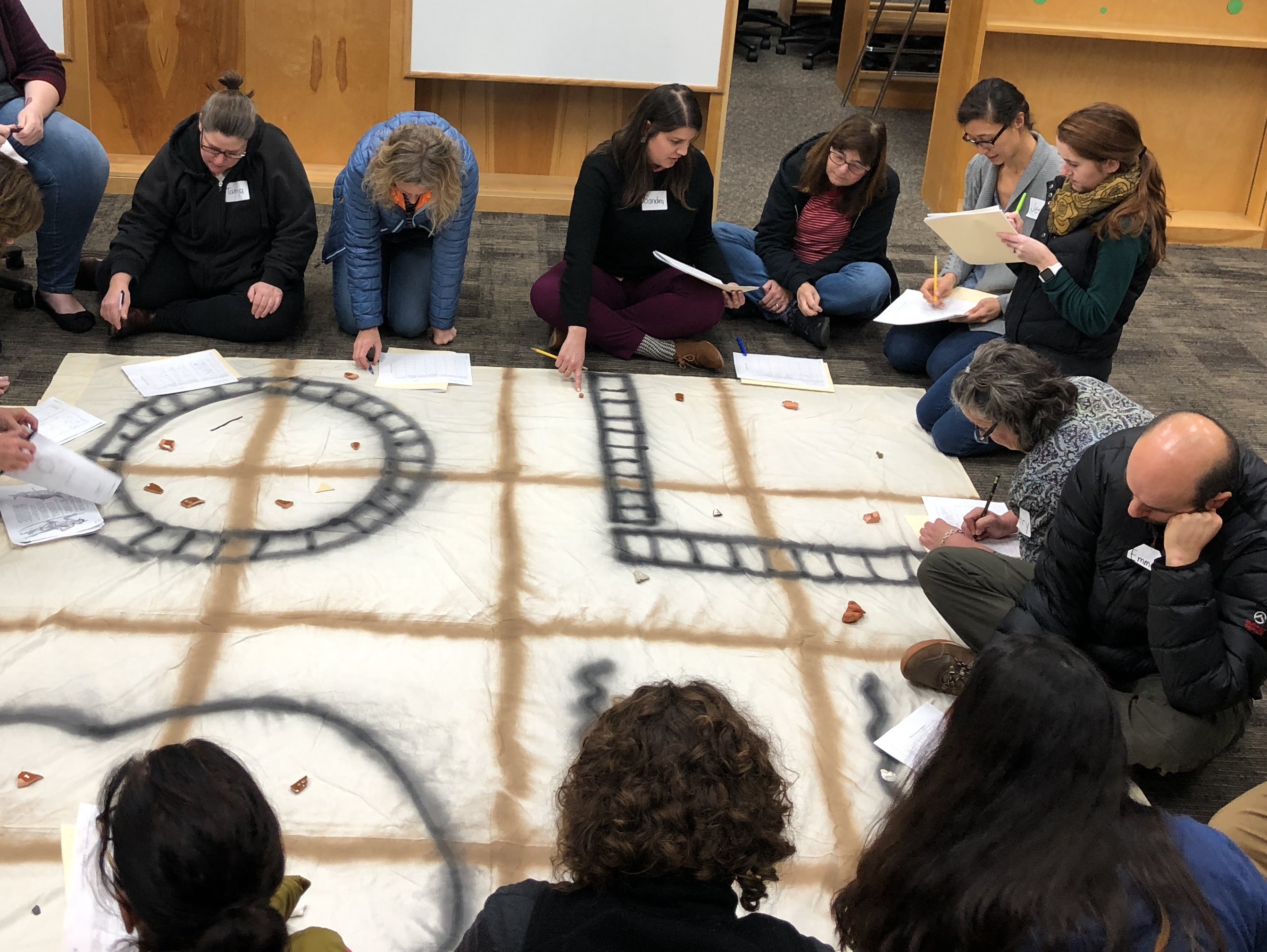 In September 2017, the Gilder Lehrman Institute of American History was the sole recipient of a grant from the US Department of Education to implement A More Perfect Union (AMPU), a professional development program for teachers designed to build history and civics knowledge and provide pedagogical strategies to take back to their classrooms. Significant to the grant and central to the program, AMPU sought to deliver quality, scholarly content through in-person workshops and via digital media for participants in rural areas.
The AMPU Timeline
Implementation began in the 2017–2018 school year in Northern California with Humboldt and Del Norte Counties through professional development workshops. From the beginning, Northern California workshops were held in Humboldt while being simulcast in more rural Del Norte. Humboldt and Del Norte cohorts occasionally met in person during this time as well. The curriculum was integrated in its approach to combining literacy, history, and civics.
In 2018–2019, a Los Angeles contingent was added. The two cohorts in Northern and Southern California ran for the next two years. In response to feedback from elementary schools participating in AMPU, History Essentials, an online professional development program that offers a survey approach better suited to those teaching younger grades, was created. History Essentials is designed to build content knowledge based on current scholarship on topics ranging from colonial America to the Civil War.
In 2019–2020, History Essentials rolled out over a two-year period with both AMPU cohorts.
By necessity, 2020–2021 was a virtual year due to the pandemic. Both cohorts in Northern California and Los Angeles continued on, as did History Essentials. Because AMPU was always designed to be effective for distance learning, it was easy to convert all the content to a virtual platform.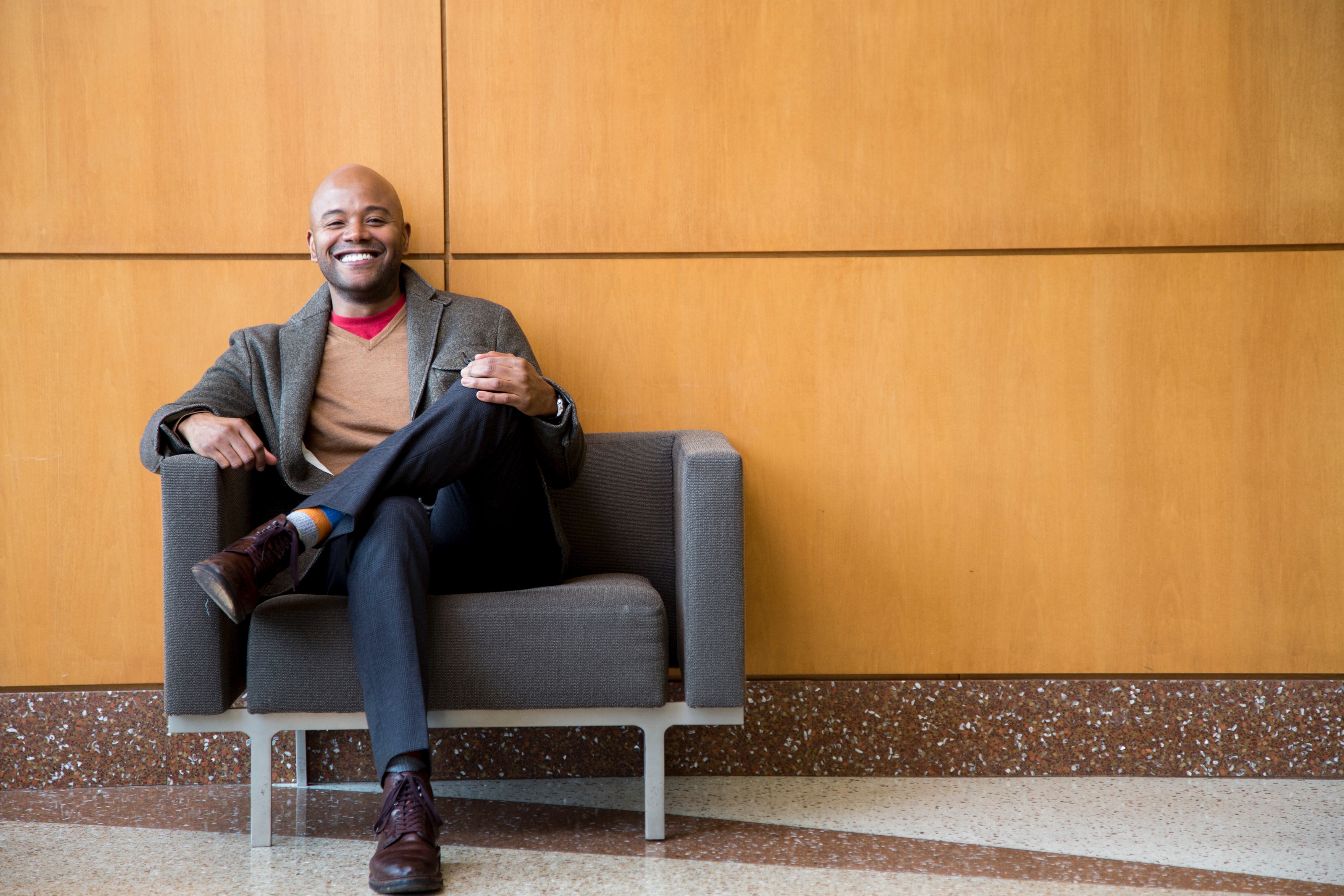 Leadership and Results
Over the course of all four years, in both Northern and Southern California, lead scholars led virtual sessions, with prominent guest scholars, such as David Blight and Peniel E. Joseph, brought in for specific topics.
In addition to lead scholars Gayle Olson-Raymer, Robert Cliver, Suzanne Pasztor, Don Schwartz, and Howard Craig Hendricks, Gilder Lehrman Master Teachers were on the ground to facilitate workshops: Lois MacMillan in Northern California and Lindsey Charron in Los Angeles. District-level cooperation ensured everything ran smoothly from workshop to classroom application, overseen by Jack Bareilles in Northern California and Kieley Jackson in LA.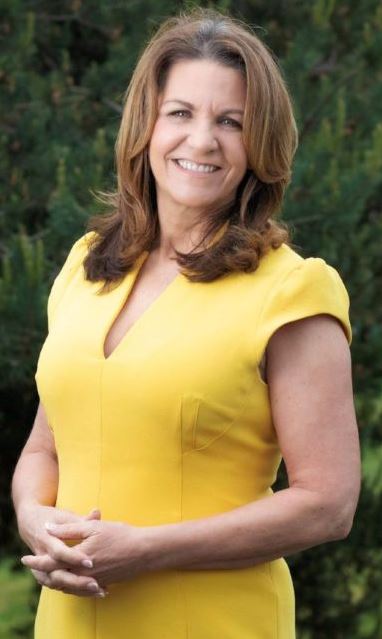 Master Teacher Lois MacMillan, who facilitated the analysis of primary source documents presented in each session for the Northern California cohort using the Institute's Teaching Literacy through History strategies, reports that AMPU "fostered a deep academic relationship between history teachers based on historical content, historical documents, and pedagogy." She continues, "Elementary, middle, and high school teachers learned together, which fostered another level of healthy educational pedagogy that crossed levels." She saw a systemic shift that "fostered a growth mindset within the teachers' schools and districts."
Northern Humboldt Union High School District Grants Administrator Jack Bareilles, who proposed the grant's original idea, co-created the AMPU proposal with GLI staff, and helped lead the Northern California team while working with GLI staff to prepare required reports, notes that the layered approach of AMPU "gave teachers time and support to integrate what they learned from the scholars into their classroom instruction." Bareilles noted that "teachers reported how AMPU's ongoing support was different and frankly better than traditional one-and-done professional development."
Managing the entire program was Tim Bailey, Director of Curriculum Development and Instructional Design at the Gilder Lehrman Institute. According to Bailey, "The program was by all measures, especially as measured by the teachers and its impact on their classrooms, very successful."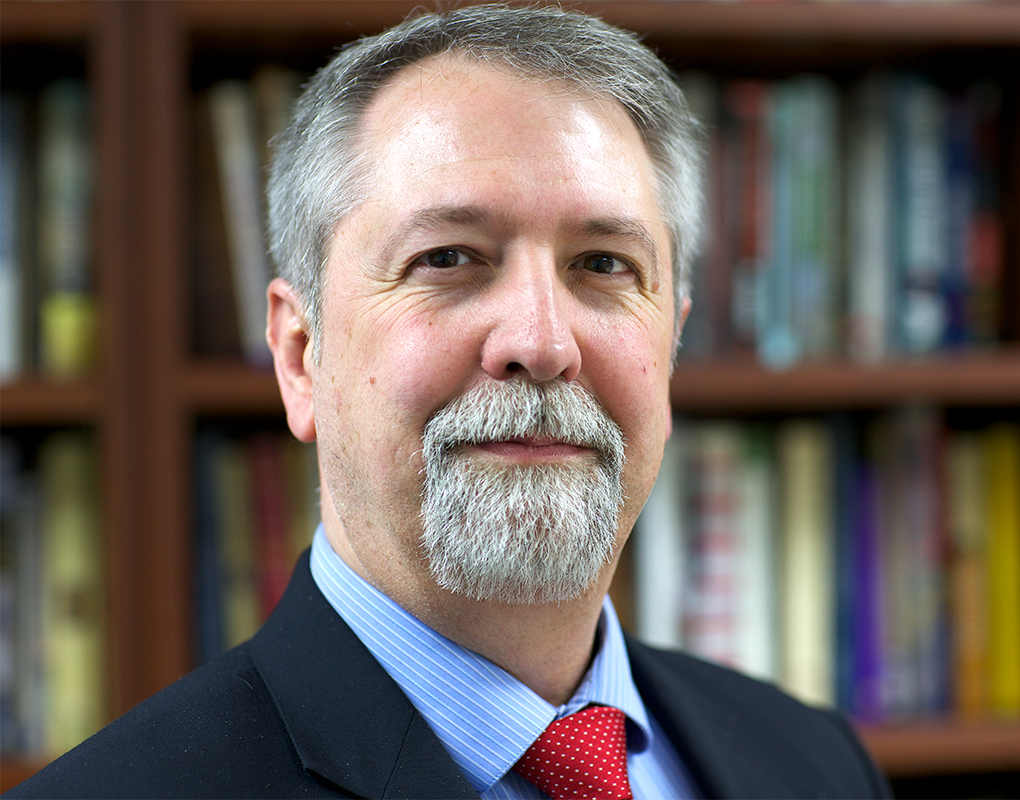 The History Essentials Legacy
Part of the original grant stated teachers would engage in additional work outside of the workshops to drill down on content. History Essentials, made possible by federal as well as private funding, met this goal. Some participants used History Essentials (aimed at upper elementary and middle school teachers) and some used Gilder Lehrman Self-Paced Courses to fulfill the requirement of work outside the AMPU training sessions.
The legacy of History Essentials continues, providing strong foundational support that is now available to all teachers. Explore History Essentials here.
GLI continues to offer professional development through both our Teaching Literacy through History and Teaching Civics through History programs.
---
A Closer Look at the Gilder Lehrman Institute's Four Book Prizes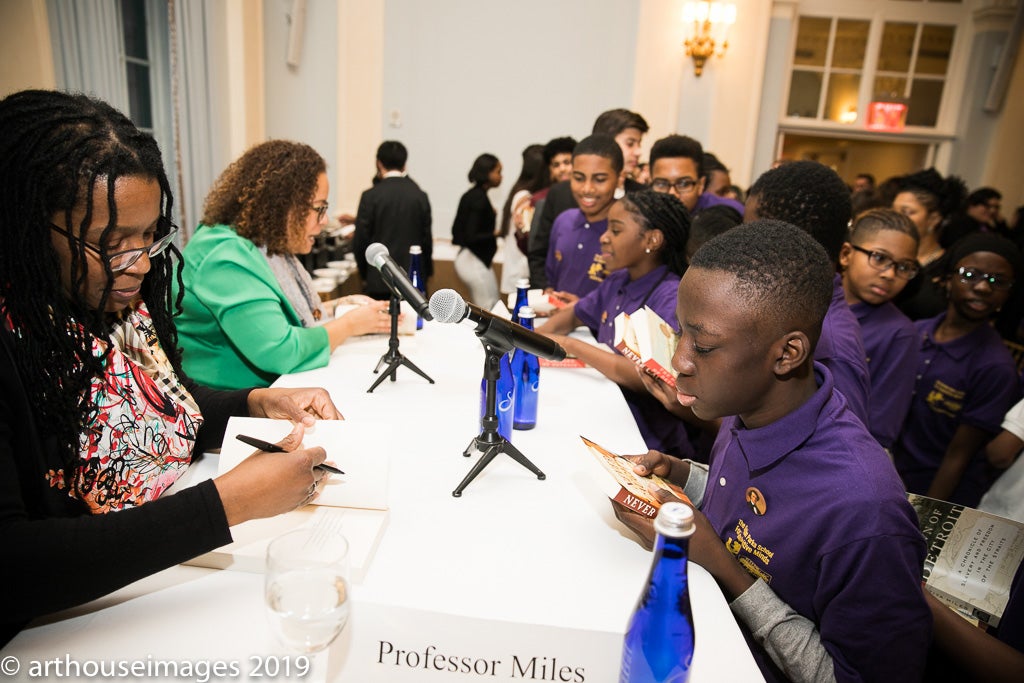 The coming academic year will see the Gilder Lehrman Book Prizes awarded as follows:
Since its founding in 1994, the Gilder Lehrman Institute has supported exemplary scholarship and promoted the public's engagement with American history through its book prizes. Each recognizes the best book of the year in its field. A jury of leading scholars evaluates the entries and chooses a pool of finalists from which the prize's board selects the winning book. The winner is honored at an award ceremony providing an opportunity for the public, including teachers and students, to hear the author speak.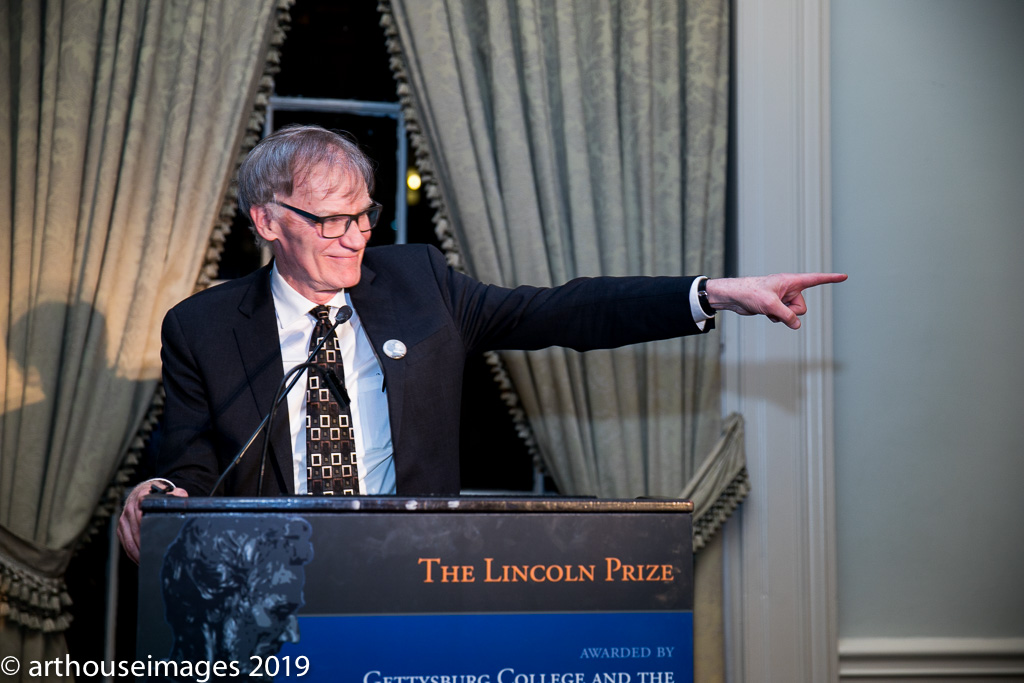 The Gilder Lehrman Lincoln Prize
In 1997, three years after its founding, the Gilder Lehrman Institute began overseeing the $50,000 Lincoln Prize, which had been established in 1990 by Richard Gilder and Lewis E. Lehrman in partnership with Dr. Gabor Boritt and Gettysburg College. The prize is awarded annually for the finest scholarly work in English on Abraham Lincoln, the American Civil War soldier, or the American Civil War era. Prize winners have included Doris Kearns Goodwin, Eric Foner, and David Blight.
The Frederick Douglass Book Prize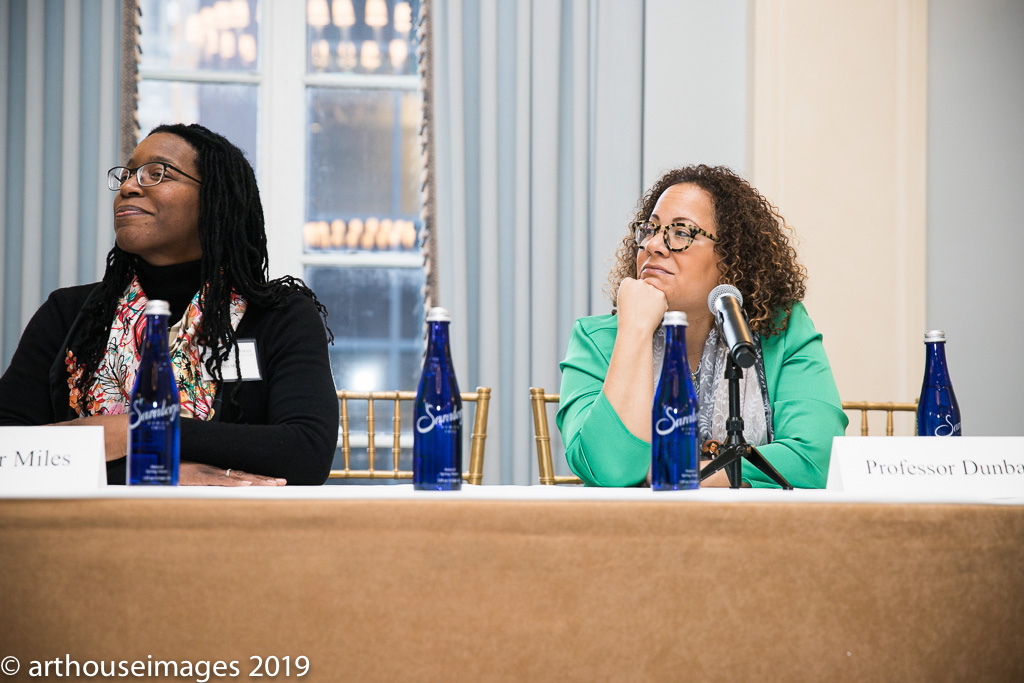 In 1999, in partnership with the Gilder Lehrman Center for the Study of Slavery, Resistance, and Abolition at Yale University, the Institute began awarding an annual prize of $25,000 for an outstanding non-fiction book in English published on the subject of slavery, resistance, or abolition. The Frederick Douglass Book Prize was first awarded in 1999 to Ira Berlin and Philip Morgan. 
In 2005, the Gilder Lehrman Institute partnered with Washington College and Mount Vernon to found the $50,000 George Washington Prize, which recognizes the year's best works on the nation's founding era, especially those that have the potential to advance broad public understanding of American history. The first annual George Washington Prize was awarded to Ron Chernow for his 2004 biography, Alexander Hamilton. Ten years later, Lin-Manuel Miranda was awarded the George Washington Prize for his musical Hamilton, inspired by Chernow's book.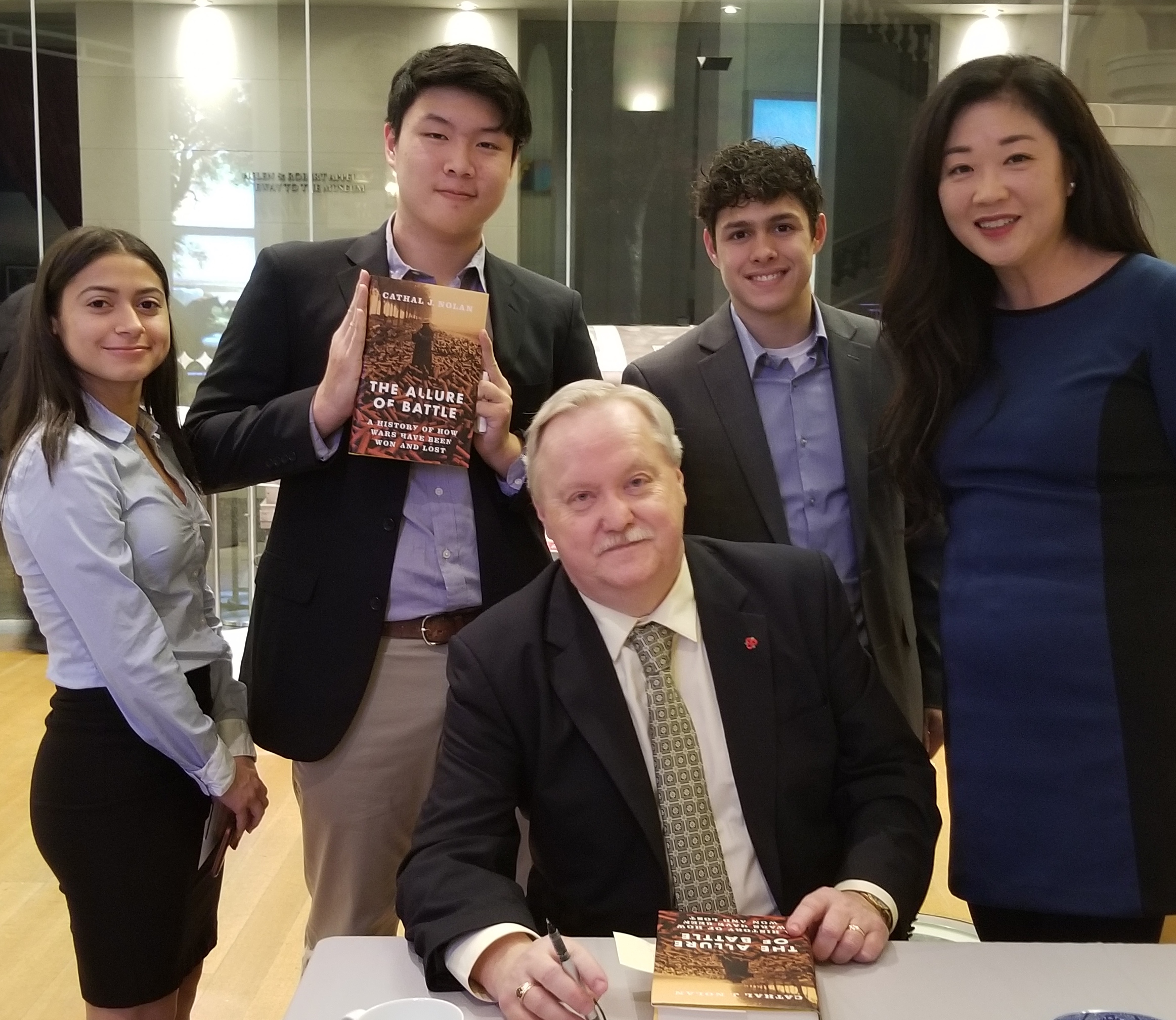 The Gilder Lehrman Prize for Military History
The Gilder Lehrman Prize for Military History at the New-York Historical Society is a $50,000 prize administered by the Gilder Lehrman Institute of American History and the New-York Historical Society. The inaugural prize for 2013 was awarded to Allen Guelzo for his bestselling book Gettysburg: The Last Invasion. Each year the award recognizes the best book on military history in the English-speaking world distinguished by its scholarship, its contribution to the literature, and its appeal to both a general and an academic audience.