Welcome to the Gilder Lehrman MA Summer 2022 Newsletter! This term marks the program's final semester in conjunction with Pace University, and we are looking forward to the transition to our partnership with Gettysburg College in Pennsylvania. Through this new iteration of the program, we will continue offering K–12 educators affordable access to renowned scholars of US history and compelling courses during the 2022–2023 academic year.
At the start of the Summer 2022 term we had 645 course enrollments! We are excited to share in this newsletter some of the accomplishments of the cohort currently enrolled in the term and graduates of the program. Keep reading as well for spotlights on amazing faculty of the Pace–GLI program and the recipients of the Summer 2022 Abraham Lincoln Scholarship.
Jump to a Section
---
MA Program 2022 Events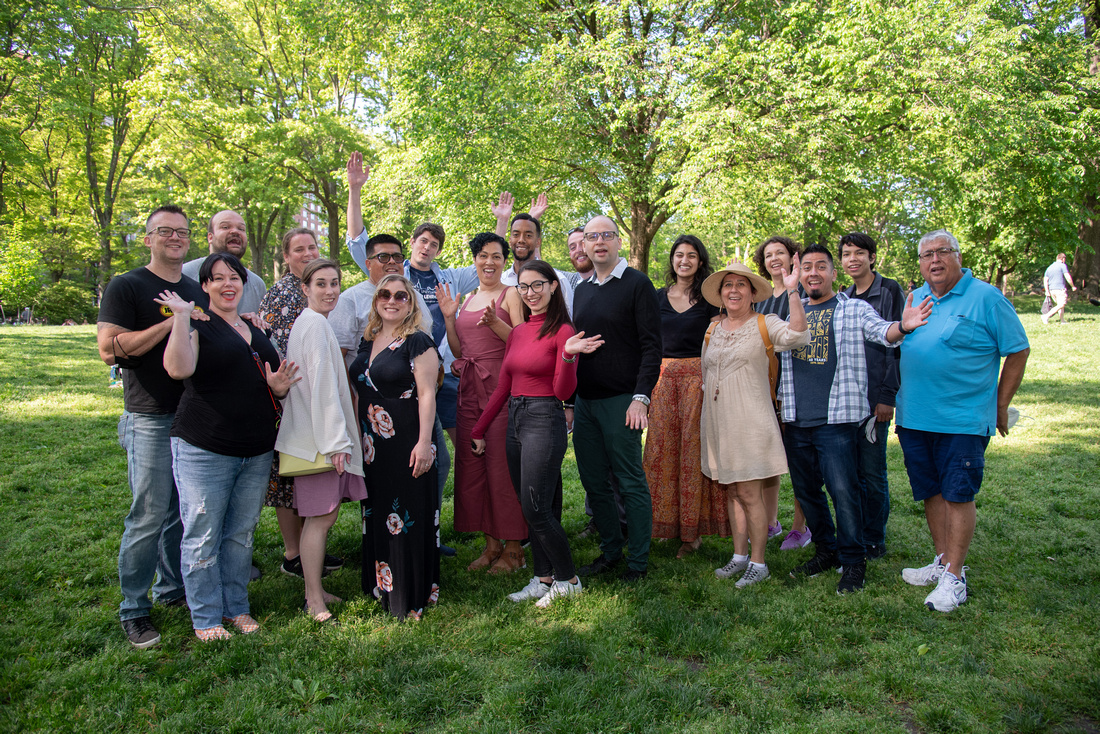 Students, alumni, and faculty of the program from across the country, along with their families, came together to celebrate graduates of 2020, 2021, and 2022 in Central Park with the Gilder Lehrman Institute before the Pace University commencement ceremony. The festivities included tours of the Gilder Lehrman Collection. Thank you to everyone who was able to join and congratulations to the graduates! 
---
In advance of the Summer 2022 World War I and World War II courses, the MA program hosted an online event titled "Teaching the World Wars" with Professor Michael Neiberg from the US Army War College in Pennsylvania. During the session, an amazing panel of former MA students brought examples of primary sources that they use to teach the World Wars to their K–12 students. Professor Neiberg discussed their methods, offered suggestions, and answered questions from attendees on the relevance of the World Wars today. Click here to view a recording of the event.
Thank you to our panelists for sharing your methods and resources!
Martin Cunningham
Faith Stackhouse Daly
Abby Drake
Matthew Francolino
Gena Oppenheim
---
Student and Alumni Accomplishments
In order to be included in a future highlight, email onlinecourses@gilderlehrman.org with the subject line MA Newsletter, and let us know what exciting things you are doing in the world of history or K–12 education.
Congratulations to Faith Stackhouse Daly, who recently presented a poster of her Capstone research, "Crush Prohibition: Northern California's Wine, Women, and the Fight for Repeal" for the Western Association of Women Historians and earned the 2022 Mary Elizabeth "Betsy" Perry Graduate Student Conference Poster Prize! Her research focused on the ways in which Northern California women who were involved with wineries worked with other local women in repealing Prohibition. Over the course of her Capstone semester, she explored a decade of local news reports to shape her understanding of how California women tackled Prohibition. Click here to view Faith's poster.
"Focus on areas of research that are meaningful to you, and to find your niche. When it is the right fit, things unfold naturally. For students looking into interacting as historians, there are a variety of historical conferences available…I find that presenting your work at conferences, both academic and education, are some of the best professional development there is." –Faith Stackhouse Daly
---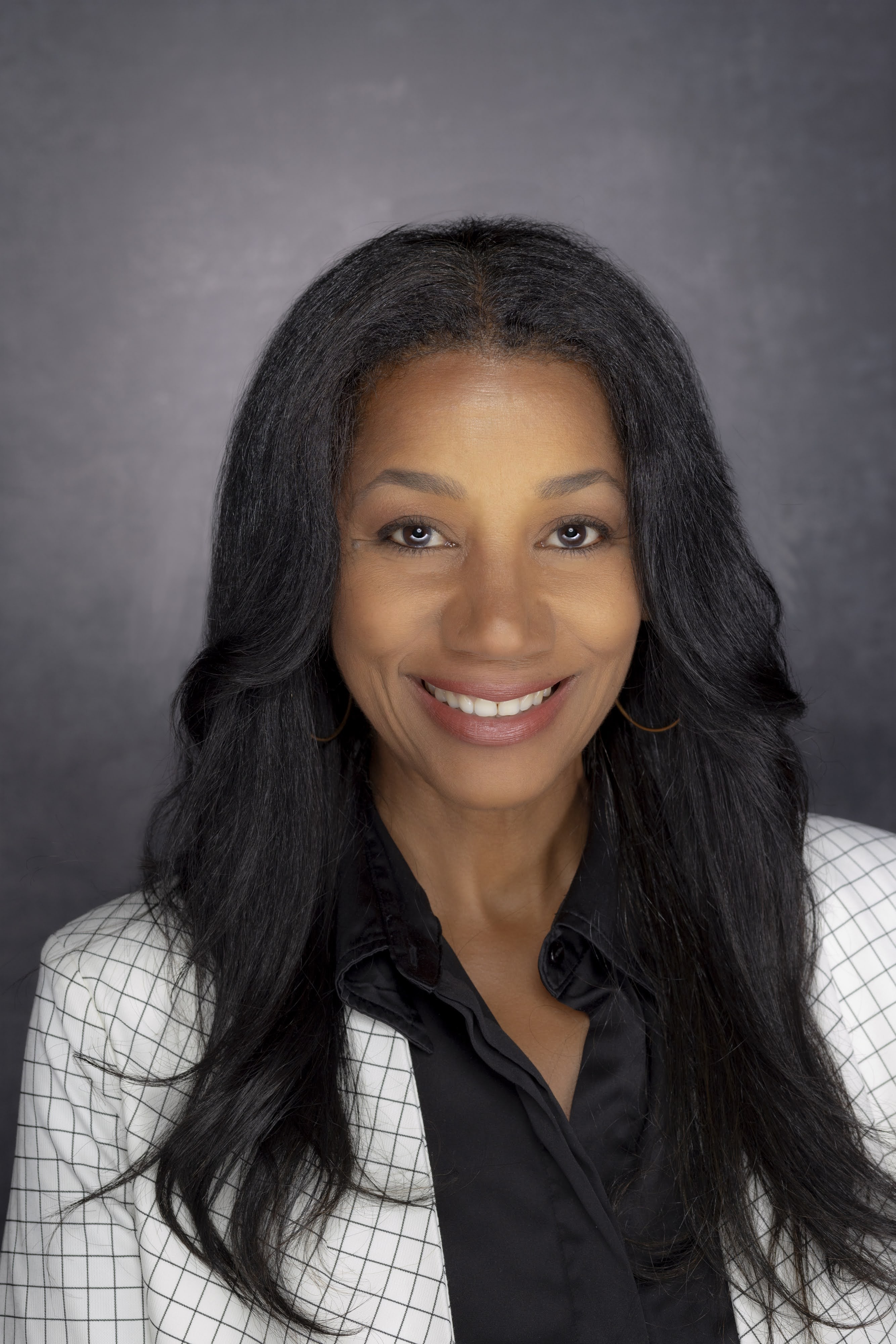 Weekawken, New Jersey, history teacher and graduate of the Pace–GLI MA program Ane Roseborough-Eberhard is running for Congress in her district. During her time in the program, she said, "subjects I found most interesting were courses centered around the African American experience." While she was in the program and after her graduation in Fall 2020, Ane was teaching in the Weehawken Township School District and continues to teach while campaigning.
"My experiences in the Gilder Lehrman MA program were crucial in giving me the confidence that is required to run for Congress. I believed that my knowledge of history would make a positive impact on the future of the country and could help in the drafting of legislation that would serve the greater interest of all Americans." –Ane Roseborough-Eberhard
---
Pace–GLI graduate Jennifer Goss recently began a full-time position as a program manager for Echoes & Reflections, an educational program on the Holocaust. Goss has been a high school history teacher for nineteen years. Through this new position she works with educators across the country teaching their students about the Holocaust.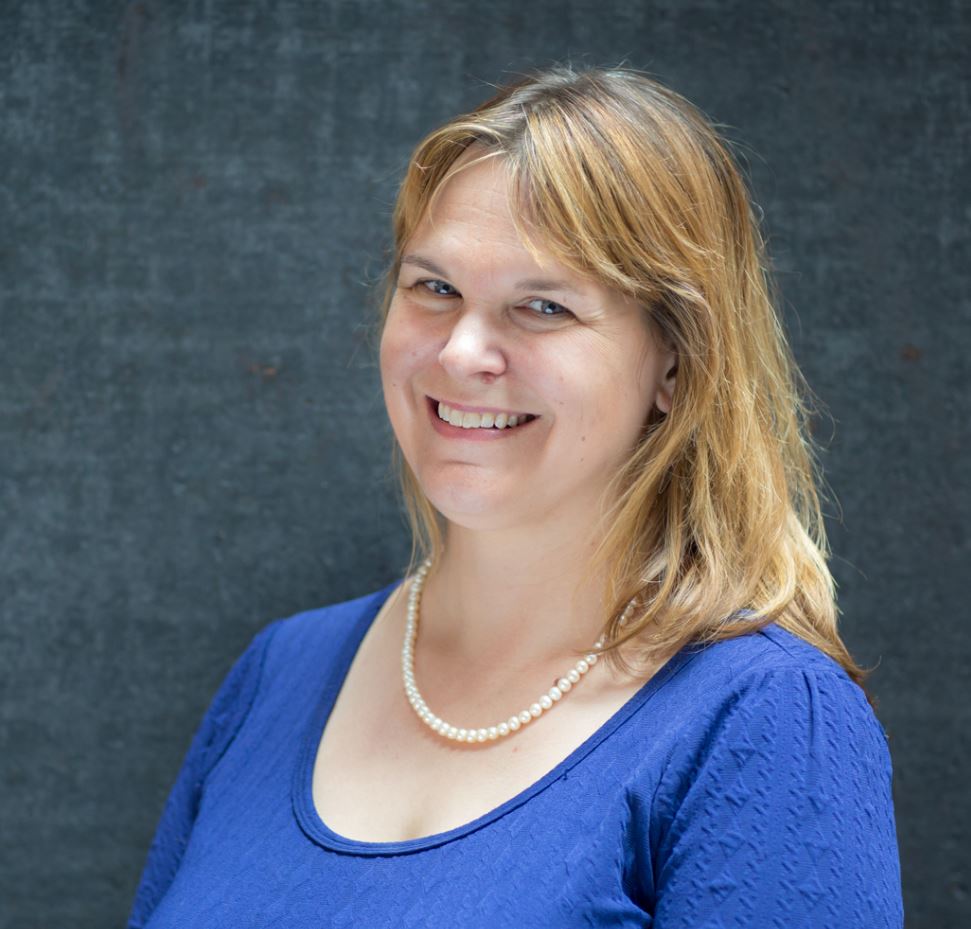 "The MA program gave me new ideas and insights that helped me grow as an educator. In particular, my research and writing experiences in the MA have come in handy!...Every single day I am utilizing my experience as an educator and historian, from helping educators navigate our existing content to designing new content and expanding our approaches." –Jennifer Goss
---
Faculty Spotlight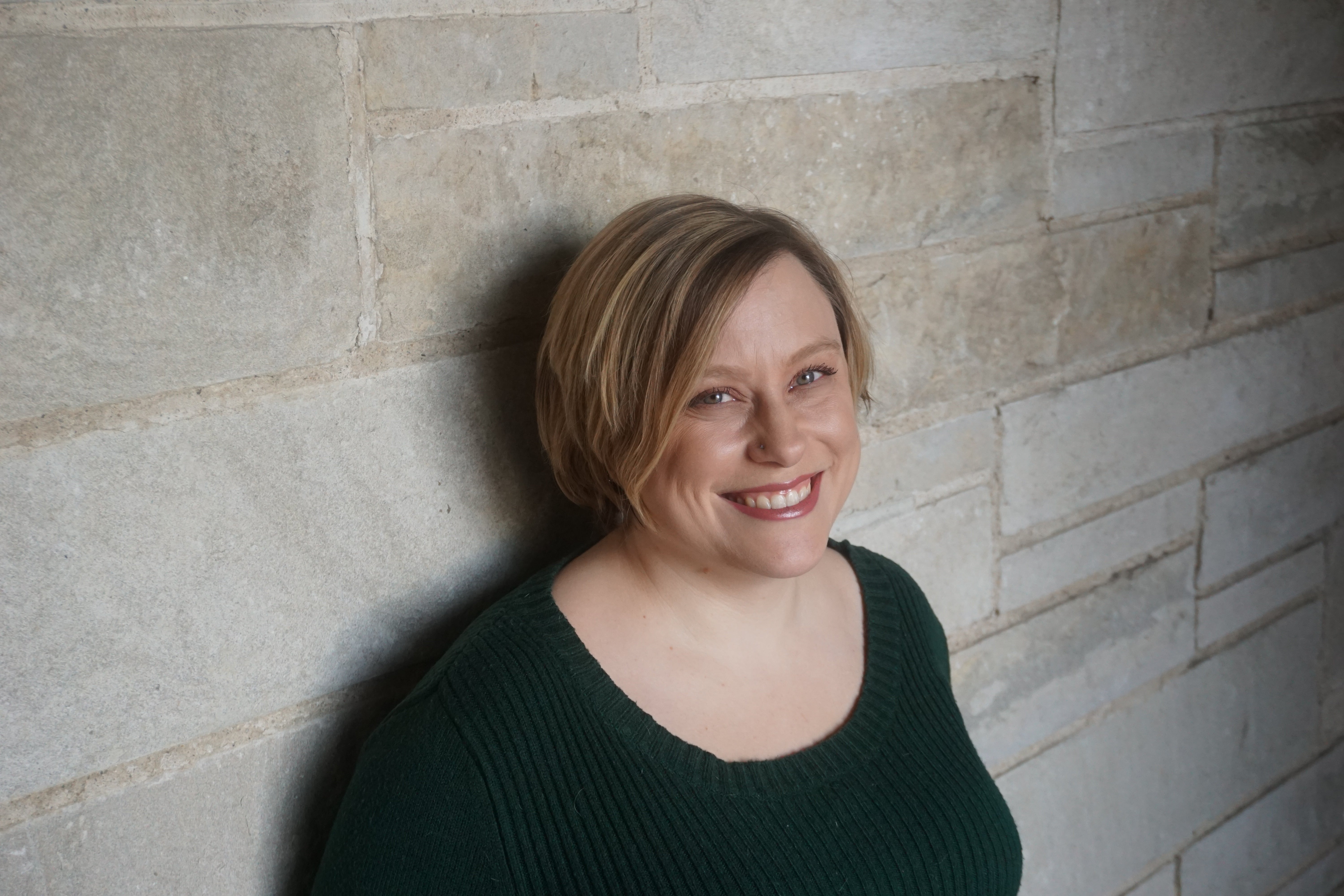 Summer 2022 is Dr. Laura Ping's final semester working with Pace–GLI MA students. Dr. Ping is a section professor and was the lead scholar for the Capstone in American History course. She has been working with MA students to instruct them on this final requirement for graduation. "Working with the Pace–GLI students," Dr. Ping says, "was wonderful because everyone brought a unique perspective to their research and writing. I am very focused on social and cultural history and working with students who had a variety of different interests challenged me to expand my own interpretations. It was rewarding to oversee these topics from seminar papers to the Capstone." In August, she will be starting as an assistant professor of US history at Bellarmine University in Louisville, Kentucky. 
We want to give a huge thank you to Dr. Ping for her work with the program as do our students and graduates and wish her all the best with her new role! Here are a few notes that they sent in:
"Dr. Ping quickly grew to become one of my preferred professors due to her insight, passion for history, and the fact that I grew as a writer under her guidance…She challenged me to see the bigger picture and more importantly to grow as a historian." –Kristin Wilson
"Dr. Ping was so encouraging of my capstone work and provided fantastic, timely feedback. She helped me analyze and think about my capstone in new ways. I am so grateful for her scholarship and guidance!" –Amu Trenkle
"Dr. Ping always went above and beyond to help me (and others) become better writers, researchers, and overall historians…I am very very grateful to have had the honor of working with Dr. Ping and hold her in the highest of all respect and gratitude for her help, compassion, consideration, guidance, and advocacy on behalf of her students." –Kathleen Caldwell
---
Summer 2022 Q&A Facilitators
We'd like to thank our Spring 2022 Q&A facilitators for their valuable contribution to the MA Program! Throughout the semester, each course has five live sessions where students interact with course lead professors and ask questions about lectures, readings, and research. This semester, the following current students and alumni have stepped up to facilitate live sessions with lead professors and their students. 
Craig Moore
CherylAnne Amendola
Jaime Licon
Faith Stackhouse Daly
Kim Denning-Knapp
Jim Coe
Jennifer Harrison Macon
Jennifer Welch
Anna Lehrman
If you are a current student or have graduated from the MA Program and are interested in facilitating Q&A sessions in future semesters, please contact onlinecourses@gilderlehrman.org.
---
Fall 2022 Course Offerings
The Fall 2022 term begins September 22, 2022, and ends December 14, 2022. Registration for Fall 2022 courses begins July 9, 2022, and ends September 28, 2022. Applications for the Gettysburg College–Gilder Lehrman MA in American History are open and considered on a rolling basis.
The Declaration of Independence
Eric Slauter, Associate Professor of English and Director, Karla Scherer Center for the Study of American Culture, University of Chicago
This course investigates the origins, meanings, and contested legacies of one of the most consequential political documents in world history. What does the Declaration of Independence declare? What did the Declaration's language of equality, liberty, and rights mean to its authors and earliest readers? How and why have understandings of the document changed over time? And what place do the words and ideals of the Declaration hold now, 250 years later? We'll begin with an examination of the sources, drafting, circulation, and reception of the text in the age of the American Revolution. Once we've immersed ourselves in the early history of the document we'll trace some of the key turning points in the afterlife of the document, including the deployment of the Declaration in arguments about the rights of enslaved peoples and women in antebellum America; the changing meaning of the Declaration in the era of the Civil War; the place and promise of the Declaration in contests over human rights and civil rights in the twentieth century; and the significance of the document in our own time.
Presidential Leadership at Historic Crossroads: From the Founding to Current Challenges
Barbara Perry, Gerald L. Baliles Professor and Director of Presidential Studies, University of Virginia
Starting with its inception in the eighteenth century, the American presidency has faced numerous inflection points that have reshaped the office. From its constitutional roots to Washington's precedents, Jacksonian democracy, Lincoln's Civil War power assertions, TR's and Woodrow Wilson's creation of the "rhetorical presidency," FDR's Great Depression and World War II presidency, the Cold War's impact, Nixon and Watergate, the Global War on Terror, and Trump's unprecedented tenure, the chief executive's influence has waxed and waned depending on circumstances and presidential leadership. Using classic and new scholarship as well as primary sources, this course will examine the challenges and responses of presidents when they have faced and sometimes constructed historic crossroads.
Narratives of Illness: The History of Medicine and Public Health in the U.S.
Jim Downs, Gilder Lehrman NEH Chair of Civil War Era Studies and History, Gettysburg College
This interdisciplinary course has two objectives: first, to investigate the various ways that the medical profession, patients, and the state narrate illness; second, to chart the history of medicine and public health, paying particular attention to the changing roles of doctors, the history of disease causation, and how these two phenomena overlap, especially in the mid to late nineteenth century. Drawing heavily on primary sources, the course begins with an overview of the history of medicine from the colonial period to the present in the United States, covering a range of subjects from outbreaks of yellow fever and smallpox to tuberculosis and HIV. Special attention will be given to how biosocial factors, namely racism, classism, sexism, and homophobia, shape both the outbreak and outcome of these epidemics.
After developing this foundation, the second half of the course will draw on work of medical anthropologists and medical humanities scholars to probe the theoretical and conceptual understandings of how biomedical and rhetorical frameworks make disease visible, and how physicians, the state, and patients each develop their own narratives to explain disease. While the first half of the course will be situated mostly in the U.S. and Europe, the readings from the second half of the course will include case studies from Africa, Asia, and South America.
The Revolutionary Lives of Malcolm X and Martin Luther King, Jr.
Peniel Joseph, Associate Dean for Justice, Equity, Diversity and Inclusion; Professor of Public Affairs; Barbara Jordan Chair in Ethics and Political Values; and Founding Director, Center for the Study of Race and Democracy, University of Texas at Austin
This course examines the lives and legacies of Malcolm X and Martin Luther King Jr. These pillars of the Civil Rights Movement are often portrayed as opposites. While it is true that their rhetoric and methods differed, they are less dissimilar than the popular narrative of their lives allows. By looking simultaneously at both men as they battle White supremacy and the oppression of African Americans, we will highlight their similarities and their influence on one another and the Civil Rights Movement.
---
Summer 2022 Abraham Lincoln Scholarship Recipients
Thanks to the generosity of an external funder, we now offer 100 Abraham Lincoln Scholarships of $500 each to be distributed throughout the academic year.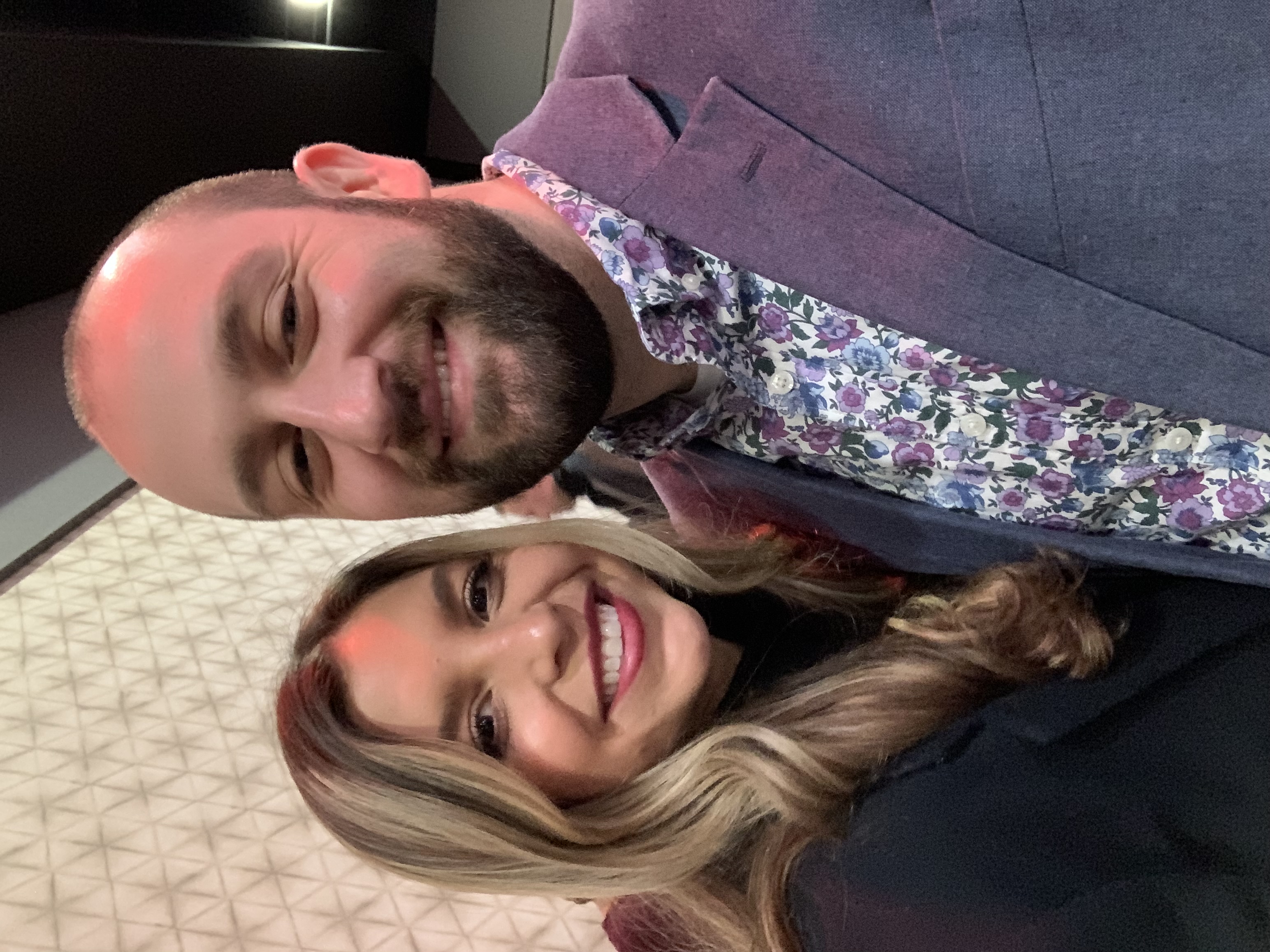 Anthony Barbano | Baldwin Middle School | Pittsburgh, PA
"I am beyond thankful to be awarded the Abraham Lincoln Scholarship. Pursuing a Master's degree in American history gives me the ability to challenge myself and my students to push to reach the highest level of understanding, tolerance, and historical analysis. This program has shaped my understanding of history to allow me to create a tolerant curriculum, and it has simultaneously aided me in helping my students and community in understanding that we ALL matter and make an impact on each other's lives. Every teacher looking to further their education should pursue a degree from this incredible program."
---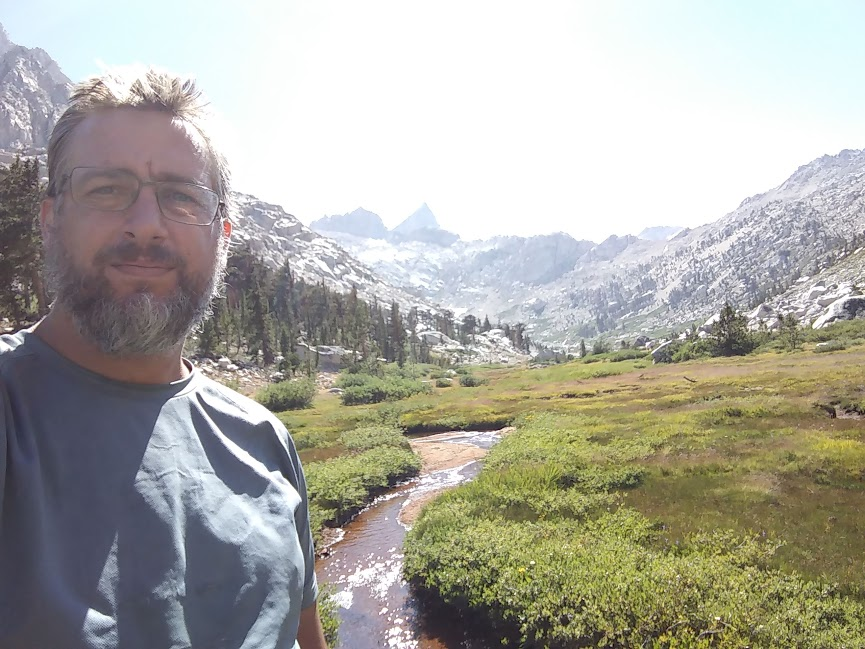 Matt Bastian | Eleanor Roosevelt Community Learning Center | Visalia, CA
"As a public education teacher, every dollar is intentionally spent. This scholarship will certainly help as taking graduate classes puts a little more pressure on our family budget. My children will be starting college soon and every aid received will help us stay out of debt and continue to work towards financial independence. Thank you to those supporting Gilder Lehrman for providing a relatively affordable program with this extra help."
---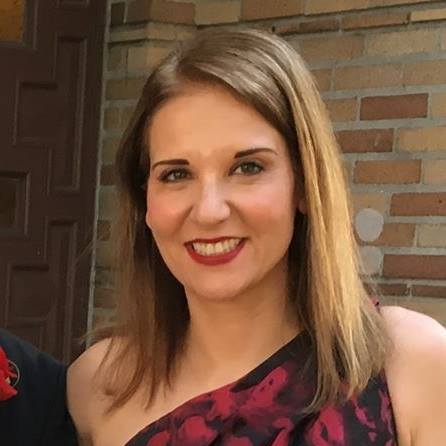 Alyson Battistel | Milwaukie High School | Milwaukie, OR
"I feel tremendously honored to receive this scholarship. Working towards this degree has been challenging at times, but rewarding. I have learned so, so much. My students have reaped the benefits of my expanded content knowledge, and the way I teach the composition of essays has changed profoundly after writing 45 short papers and nine long papers in two years!"
---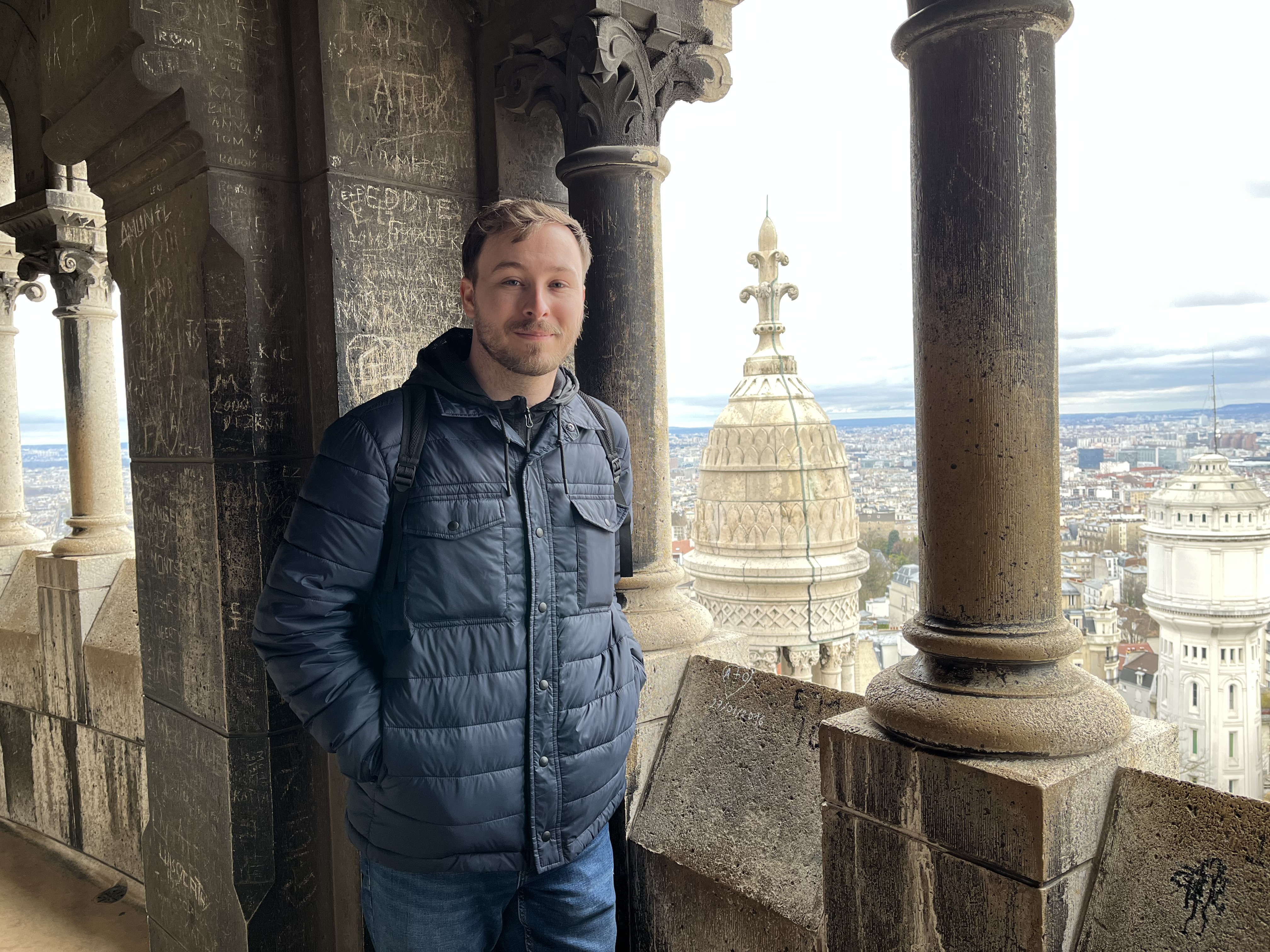 Jonathan Buster | Wichita Southeast High School | Wichita, KS
"I am honored to receive the Gilder Lehrman Abraham Lincoln Scholarship. My experience with the Gilder Lehrman M.A. program has been nothing short of exceptional. The skills and content that I have learned from the nation's leading historians have made me a better teacher and improved the quality of education my students receive. Thank you to everyone at Gilder Lehrman for your dedication to American History education and those who teach it!"
---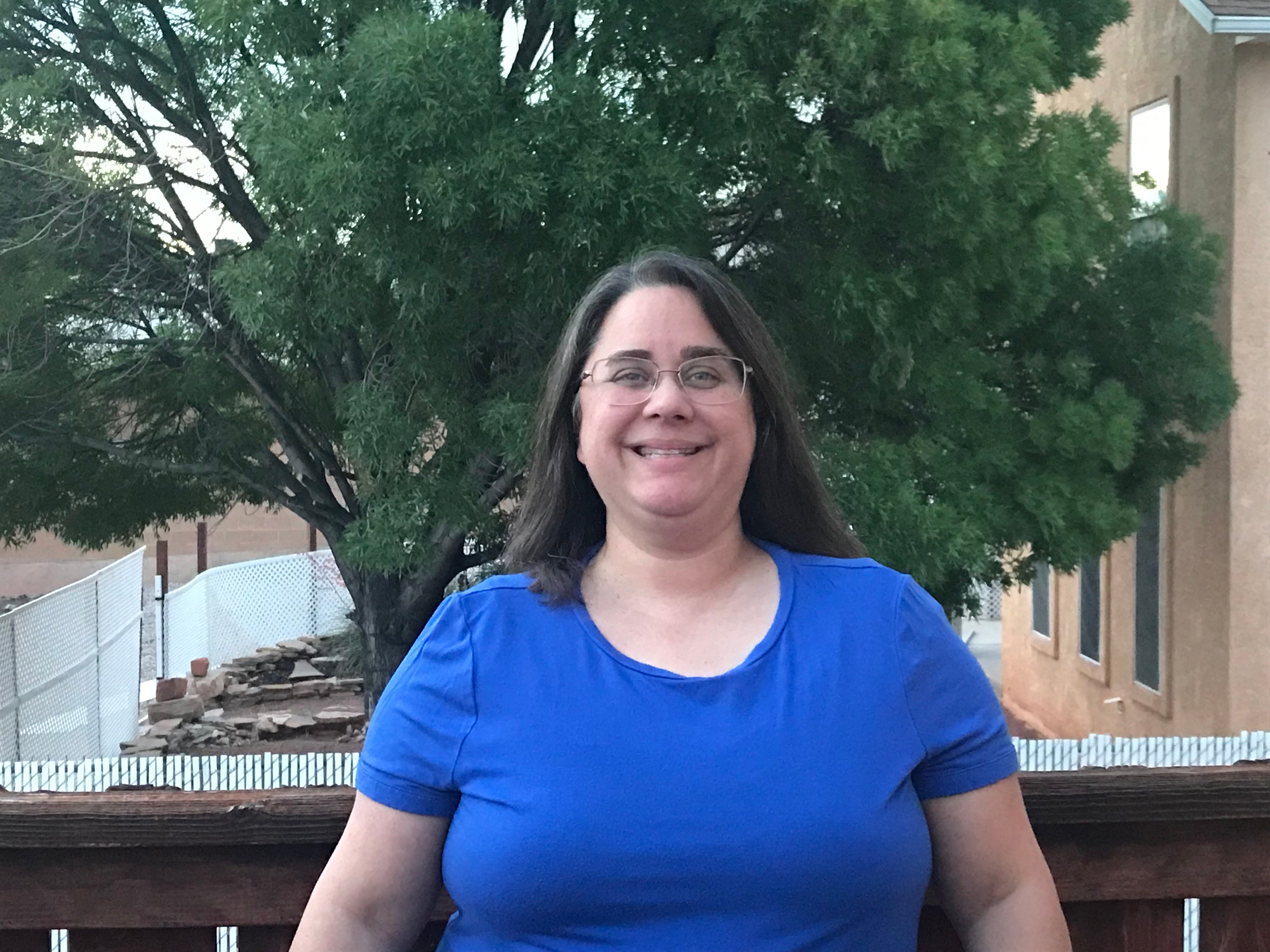 Joan Cartmill | St. George Academy High School | Washington, UT
"Thank you to the Gilder Lehrman Institute for the award of an Abraham Lincoln Scholarship. A master's degree in American History has been a long term goal and I am grateful to GLI for providing this opportunity. I have gained so much from the courses, the lead professors, my section professors, and colleagues in the program."
---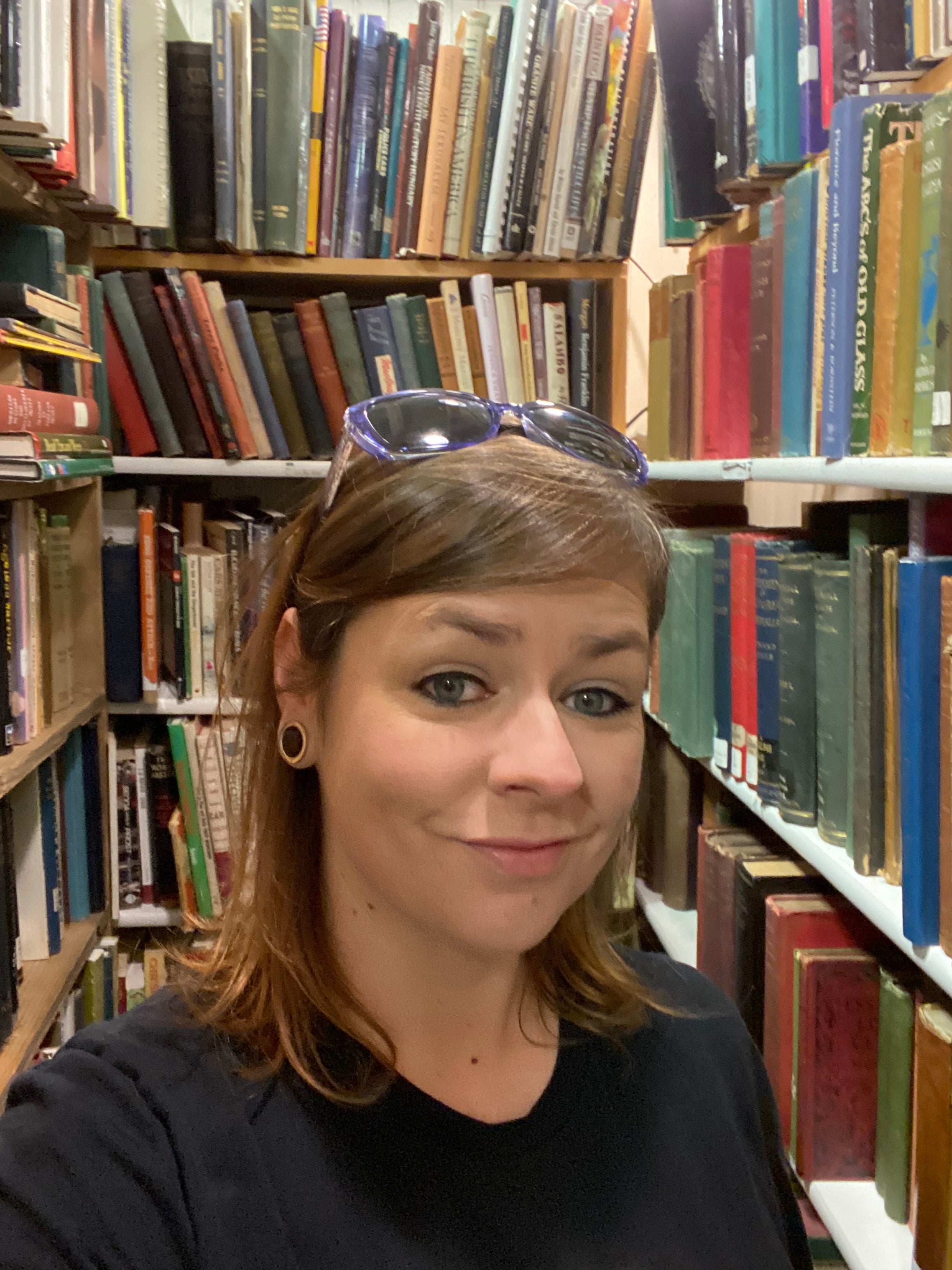 Sara Cascanet | Lake Asbury Junior High | Green Cove Springs, FL
"I am grateful for the support that this scholarship provides while I work towards earning an MA in American History. It is always a humbling experience when your passion for Civics and US History is recognized by another. Thank you for helping me on my academic journey."
---
Dayne Contarsy | Hawthorne High School | Hawthorne, CA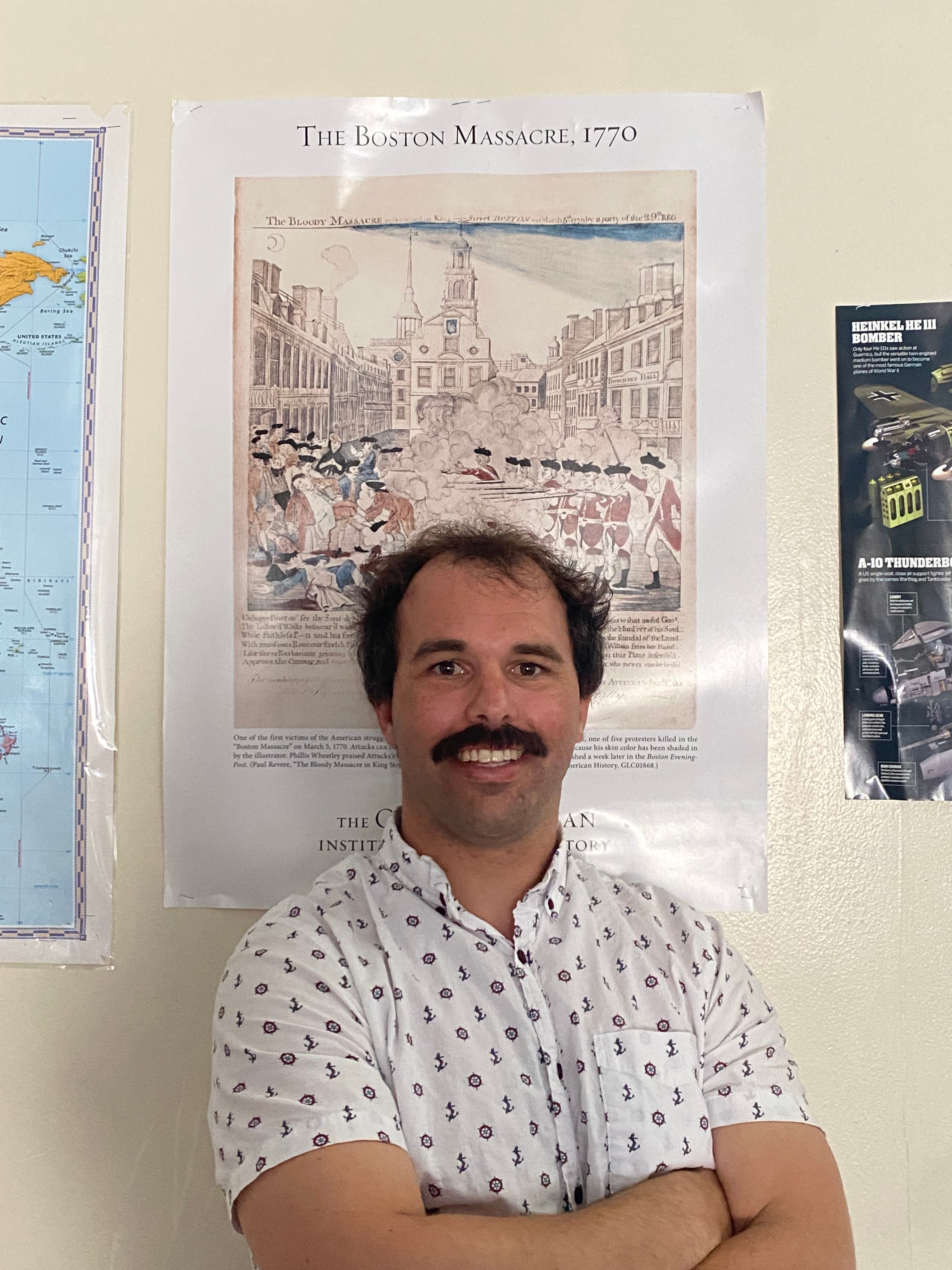 "The GLI Master's Degree opened my eyes to applying high-level historical skills and concepts into every class section I teach, regardless of age and ability. The ability to collaborate with amazing teachers around the country, as well as, study under the nations top historians, is truly an honor for me. My school is Title 1 and the exposure to new sources, contemporary perspectives on American history, and modern pedogeological applications motivates and inspires these students in unseen ways and leaves an indelible impact on our community."
---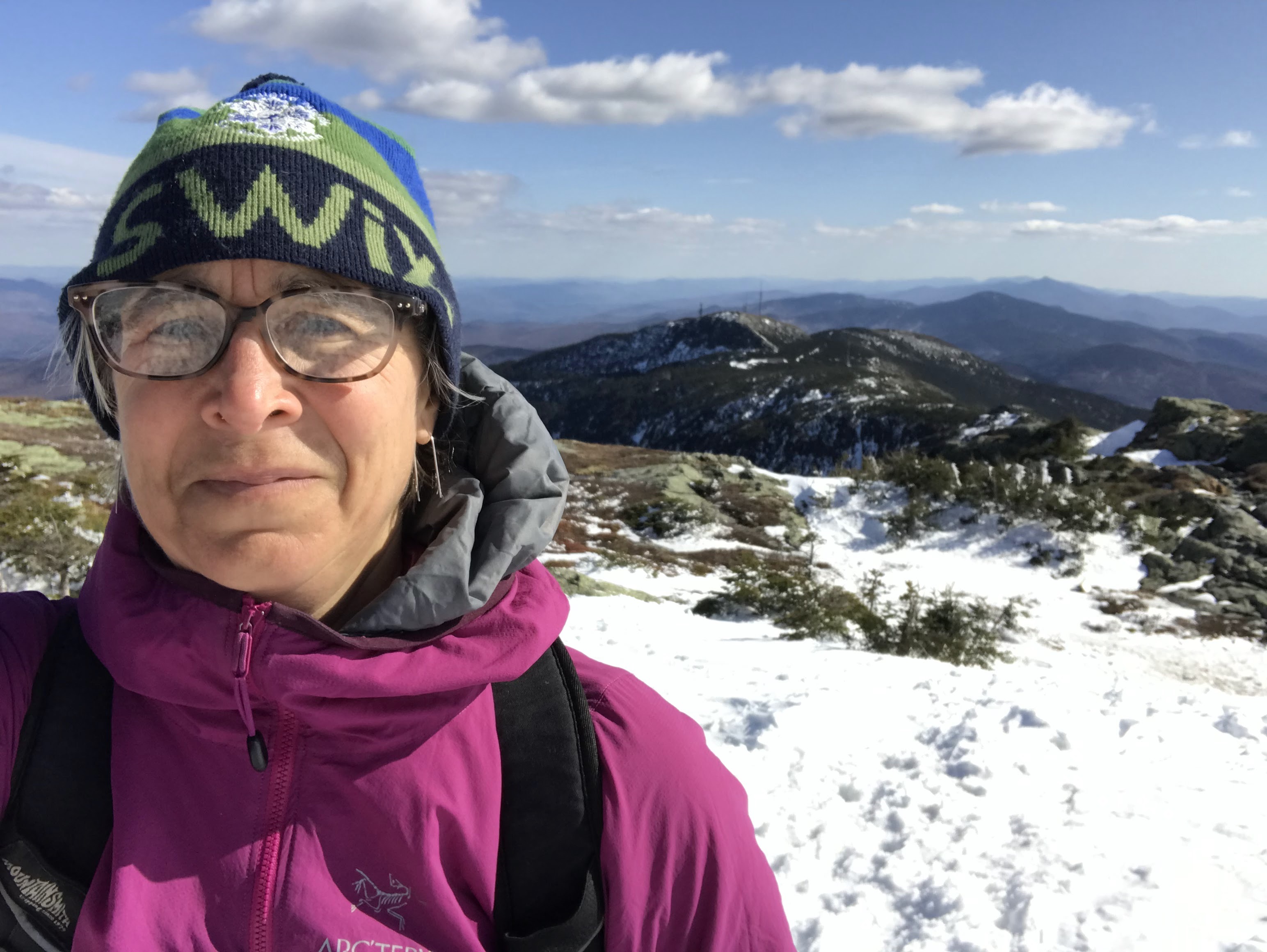 Kristin Dawley | The Putney School | Putney, VT
"I have been teaching for almost twenty years and the Gilder Lehrman Institute has made it possible for me to finally work toward completing my MA in history. I have loved the chance to be in a supportive online classroom, studying fantastic material, meeting with scholars, and working with committed scholars in the program. Furthermore, as a teacher in a small rural community in Vermont, I have really appreciated the chance to be involved in an academic community. Thank you for this fantastic program and scholarship!"
---
Jeff Draper | Antelope High School | Antelope, CA
"I'm really looking forward to starting my Masters in American History this summer and this scholarship will really help offset some of the costs/fees."
---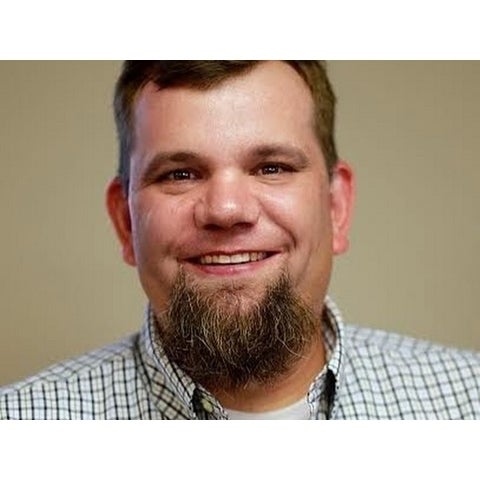 Nathan Hellwig | Iowa City High School | Iowa City, IA
"The Gilder Lehrman masters program has been one of the best educational experiences of my life. I have had the opportunity to learn from the top historians in American History and I also cannot say enough about the section professors I have had."
---
Tiffanie Henry | Boonton High School | Boonton, NJ
"I am honored and humbled to be awarded this scholarship, I am learning so much from the Pace GLI MA American History program and I only wish that I can take every class instead of only the required ten. This is a dream for history majors, history teachers and those who have a thirst for knowledge."
---
Caroline Herron
"I am so grateful for the opportunity for such an academically rigorous, content-based program that will sharpen my skills in the classroom as well as connecting me to like-minded colleagues around the country."
---
Megan Holm | Thomas Edison Charter School | Nibley, UT
"It has been an honor to participate in the GLI/Pace Master's in American History program. I'm grateful to have found a Master's degree that manages to be affordable for teachers, taps the best scholars in the country to lead its courses, and is flexible in format--enabling full-time teachers all over the country to participate and advance in their careers. This program has given me the opportunity to fulfill my dream of completing a graduate degree and has expanded my knowledge and scholarship skills considerably. I'm thankful for the program and thankful for this scholarship!"
---
Joshua Houston | East Harlem Scholars Academy | New York, NY
"I am extremely grateful for receiving this scholarship to continue my studies. Receiving the Abraham Lincoln Scholarship reveals to me that I am seen and validated as an investment for my students. It illuminates the tireless work we are tasked in classrooms to build solid critical and historical thinking skills."
---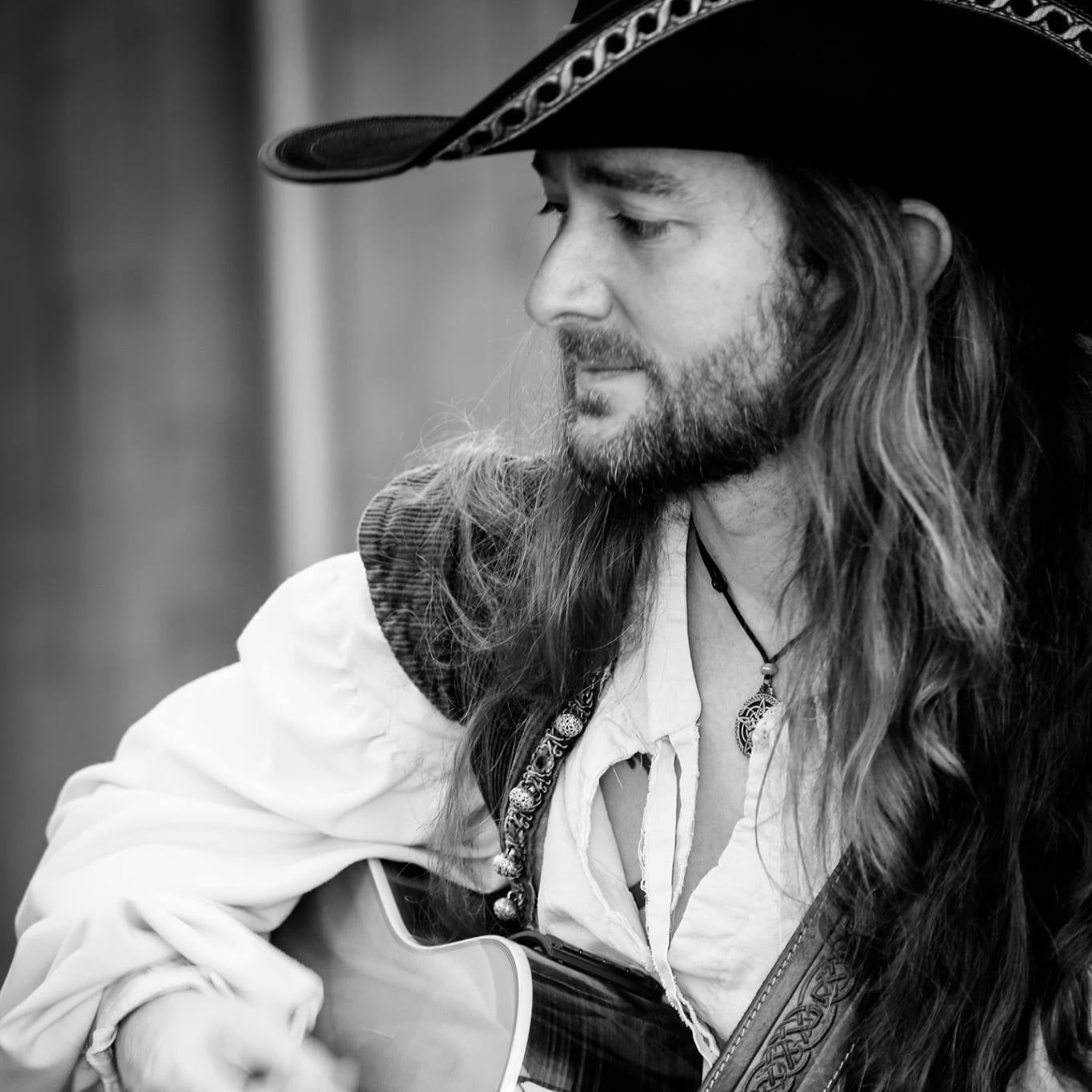 Kevin Hudson | Wesley Chapel High School | Wesley Chapel, FL
"I am extremely honored to receive this distinction. Finding more accurate ways to present material in an objective fashion to students and others has been my goal in participating in this program, and I feel that I am fulfilled by what I've experienced and accomplished."
---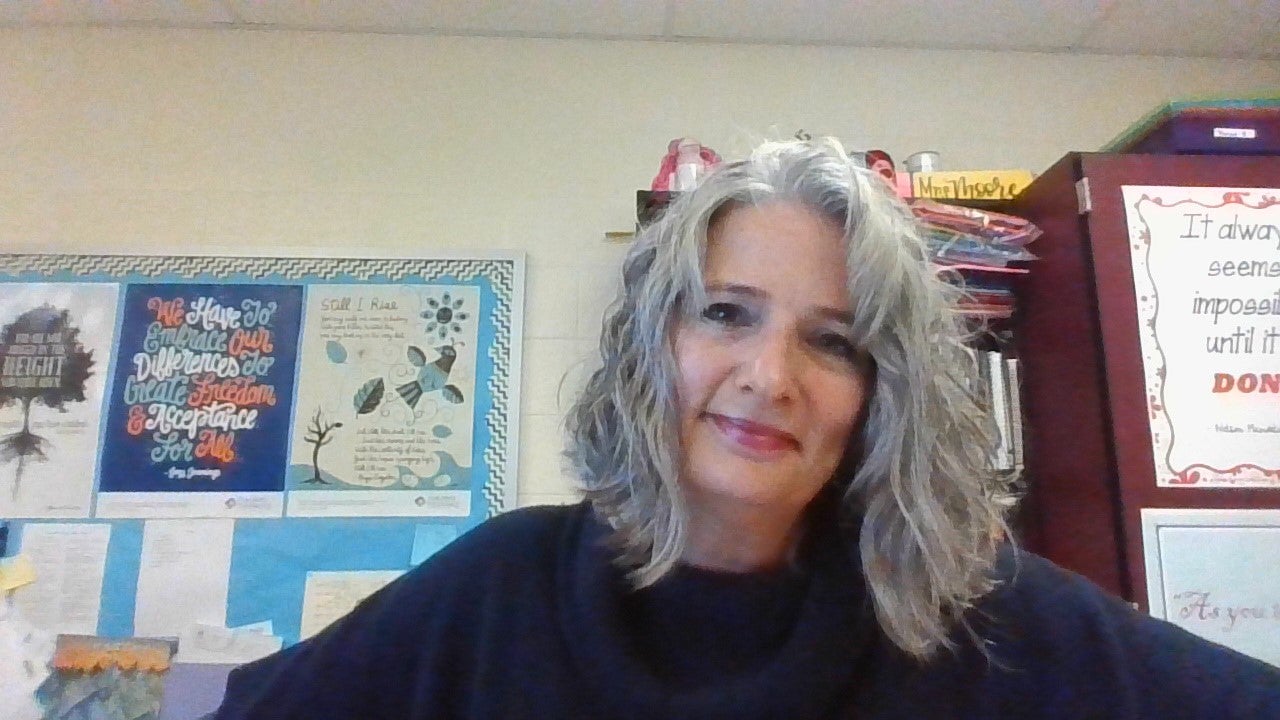 Lynn Moore | Potomac Middle School | Dumfries, VA
"I am thrilled to receive this scholarship for the summer term. It allows me to take one more class this summer than I had originally planned. That brings me closer to finishing my degree a semester earlier. I love this program! It is designed so well. I find it extremely easy to fit the requirements into my schedule. I also love the rigorous work and the end of term papers!"
---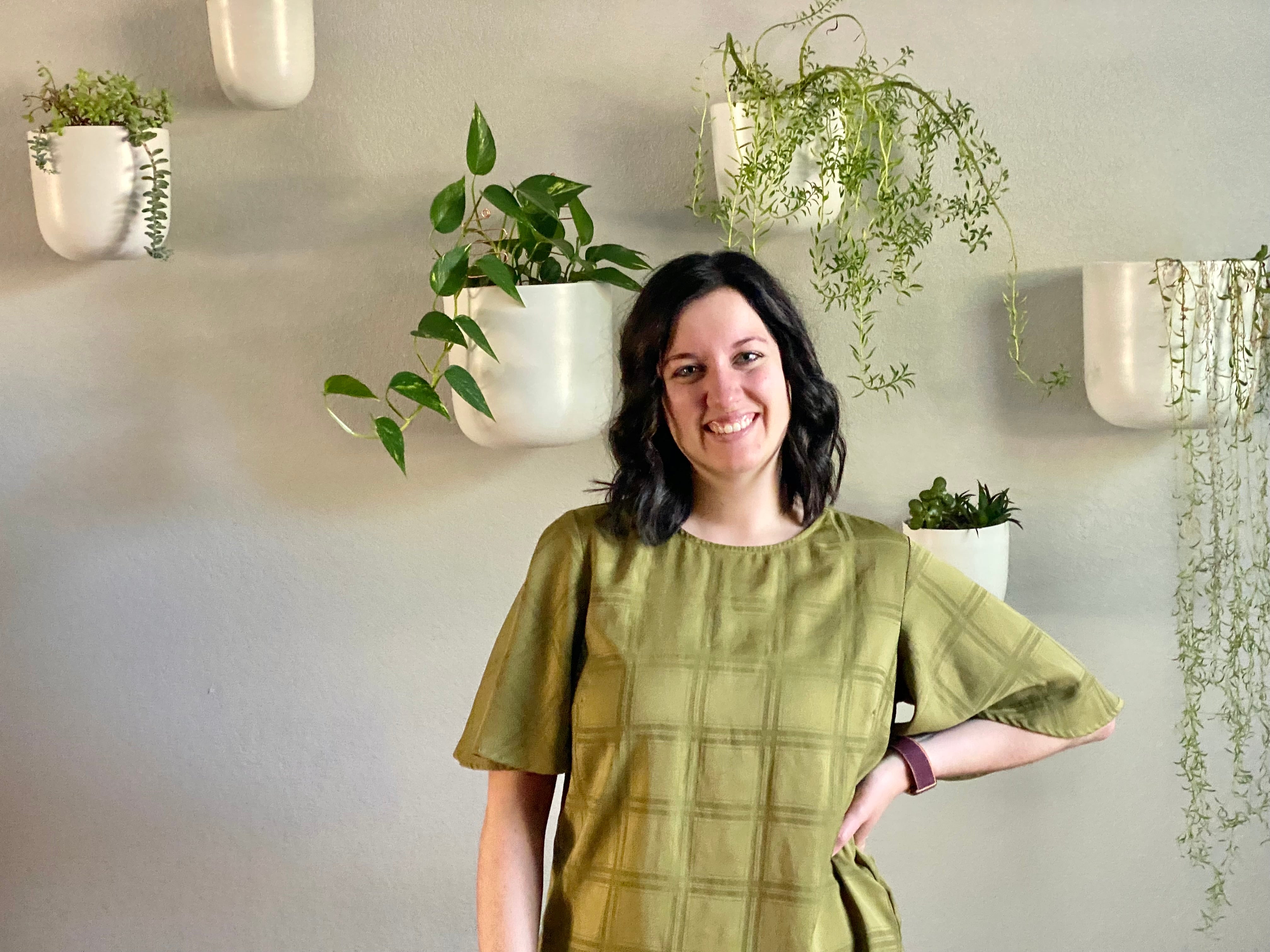 Hailey Mullen | Moe and Gene Johnson High School | Buda, TX
"I am honored to be receiving the Abraham Lincoln Scholarship from Gilder Lehrman and am so incredibly grateful for this MA program they have created for teachers. The resources I have been provided to expand my content knowledge and research skills in such a short amount of time are unending. I know my students and I are truly benefitting from my enrollment in the program and I look forward to continuing with this amazing opportunity."
---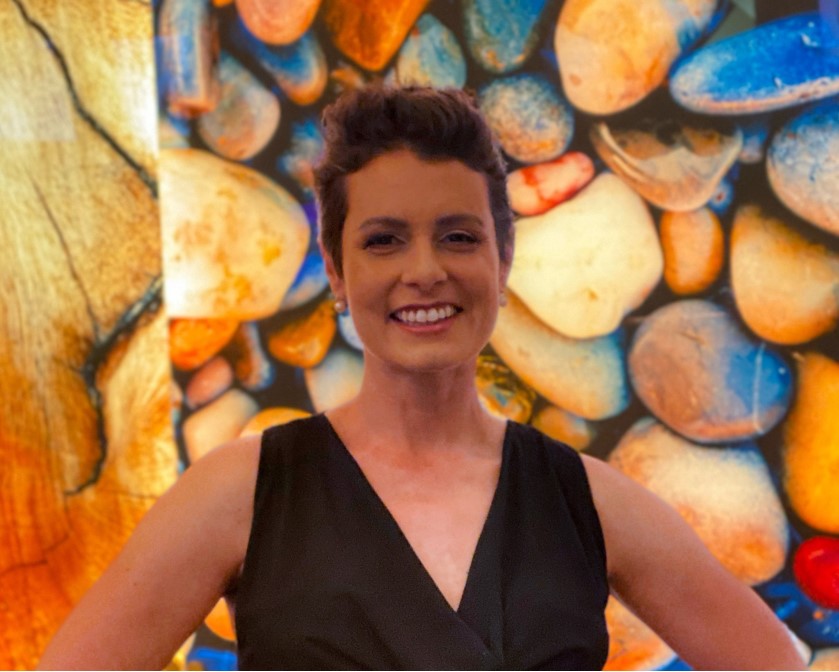 Jessica Nelson | Temescal Canyon High School | Lake Elsinore, CA
"This program was a wonderful opportunity to allow myself more balance in my life by being able to return to studying. Not only does it fulfill my passion for learning, but it has also allowed me to grow professionally by bringing the new knowledge I acquire directly to my students."
---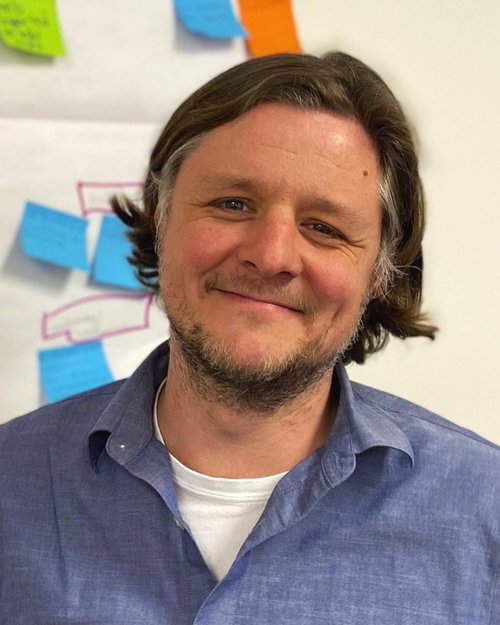 Evan O'Connell | A School Without Walls | New York, NY
"I feel so honored to be receiving this scholarship just as I'm completing my time in the program and working toward my tenth and final class - Capstone. My research focuses on the history of public education in New York City, just as I'm also working to found a new public school offering for NYC families. This scholarship is a perfect "capstone" to my whole experience working toward my MA. It started as a pandemic project and I've learned and grown so much."
---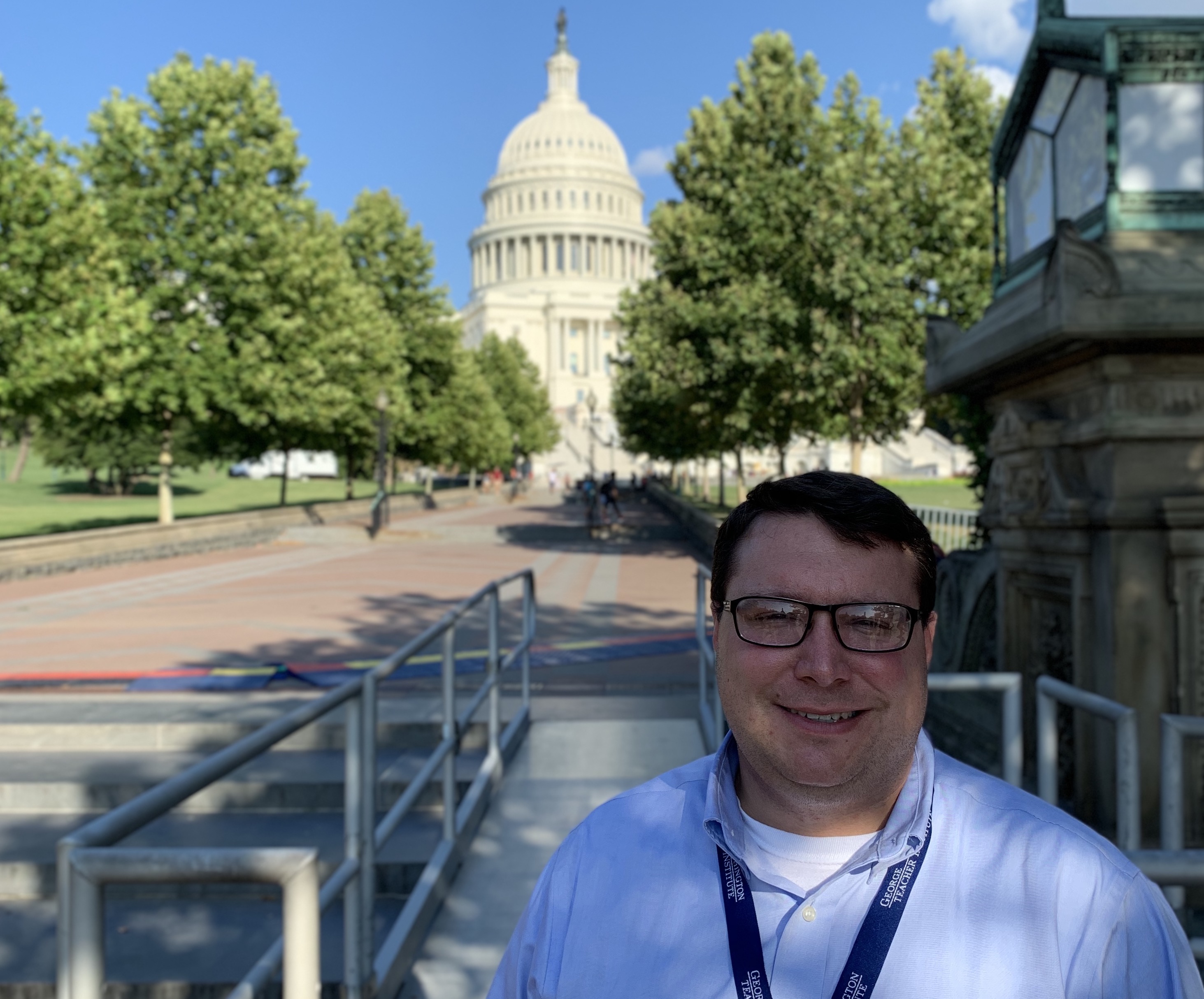 Kevin Podeweltz | Riverside Elementary School | Ringle, WI
"I am humbled and grateful to be an Abraham Lincoln Scholarship Recipient and to further my education and pursue my passions. The Gilder Lehrman MA program has been wonderful. I have learned many new skills, including improving my research and writing. As a fourth grade teacher, I hope that I can bring richer content to my students' Wisconsin History studies. Thank you for this program and the scholarship!"
---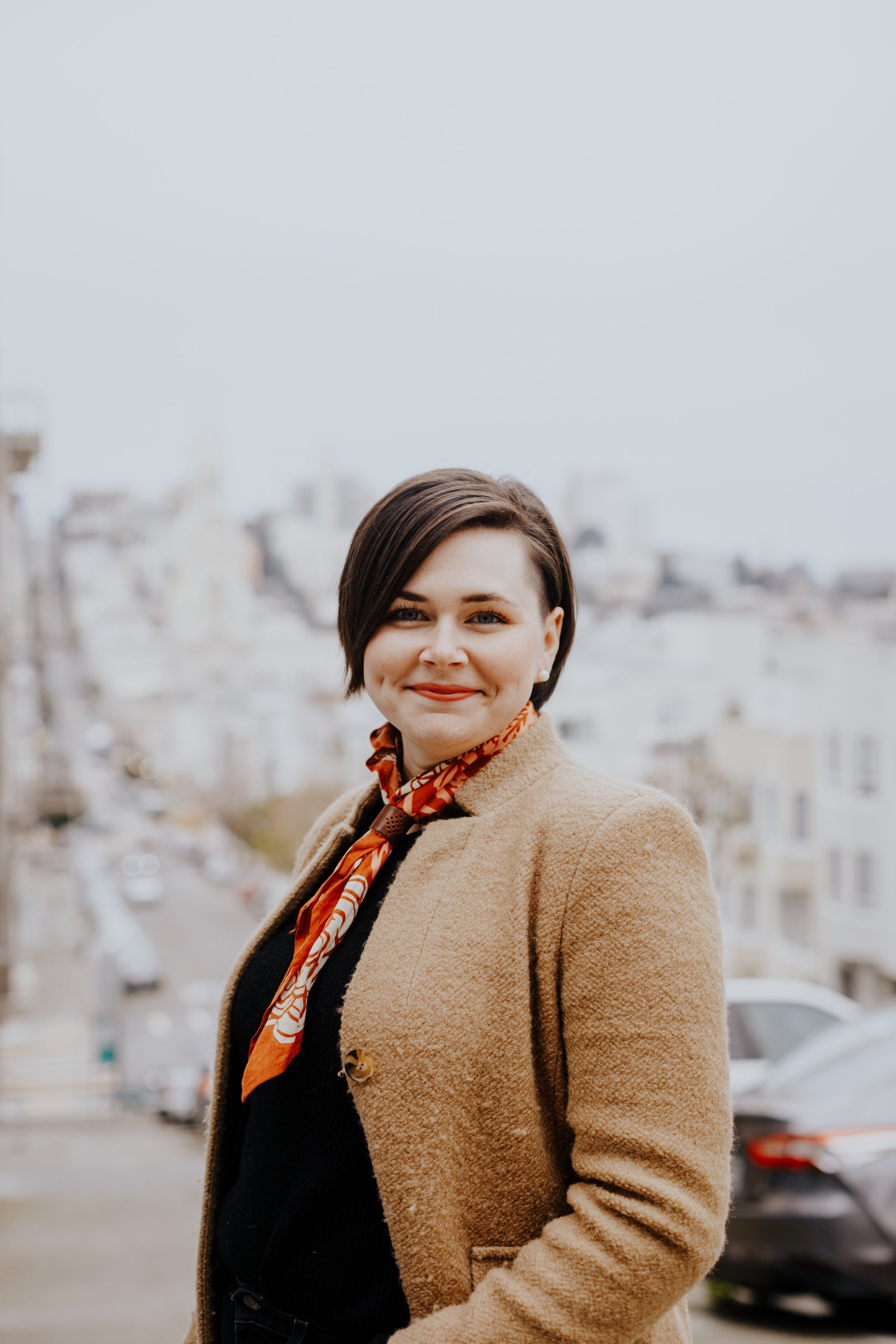 Hannah Richert | Highland High School | Bakersfield, CA
"I am so thankful for this scholarship and for the Gilder Lehrman MA program. It is so much fun to be a history student again. Being in this Master's program has reminded me that I am an academic, even if it doesn't always feel like it in between teaching teens and raising toddlers. I am excited to continue the program and earn a degree from Gettysburg College."
---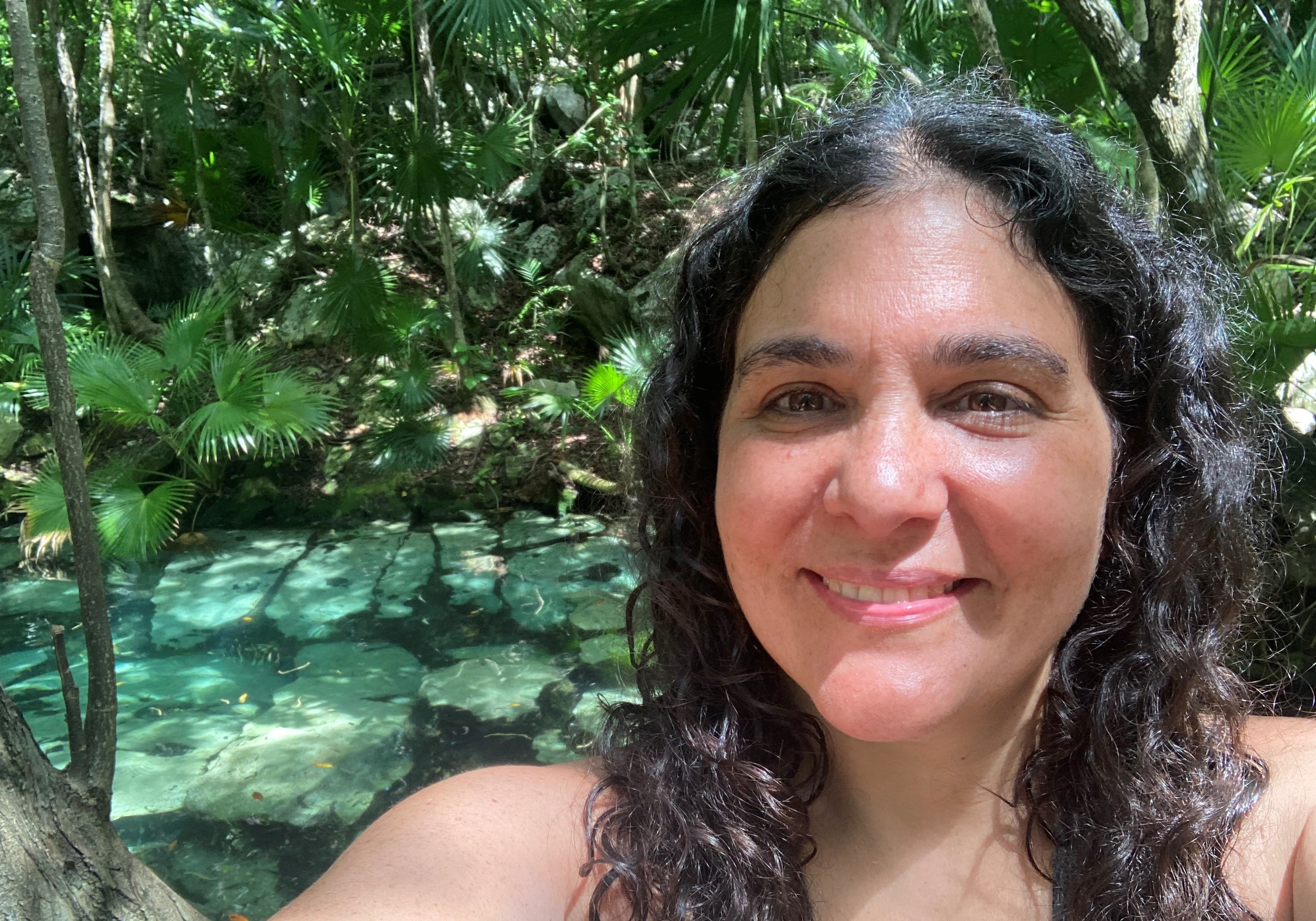 Erica Sears | Leon High school | Tallahassee, FL
"The Gilder Lehrman Institute has been such an invaluable resource to me in my classroom. We use the APUSH review site every single year when reviewing for the exam. On the course feedback form, it is one of the highest-rated student activities we do throughout the course of the year. I am so excited to be able to pursue a Master's Degree in United States History through GLI. The program has been amazing so far. Thank you, Gilder Lehrman for your constant support and thought-provoking content. I am excited to take the next step."
---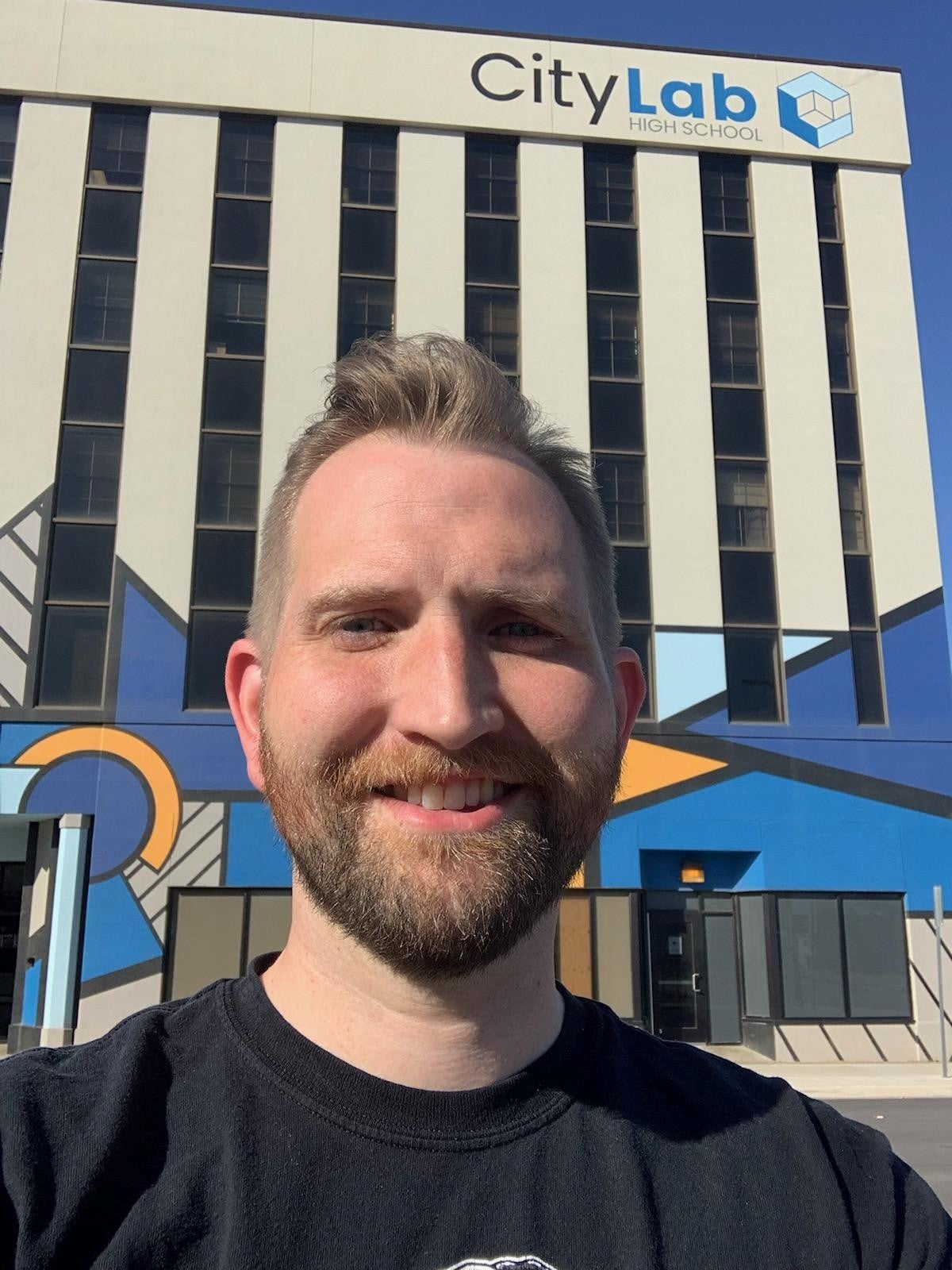 Daniel Sharp | City Lab High School | Dallas, TX
"Receiving this scholarship is an honor and affirms my hard work in this program!"
---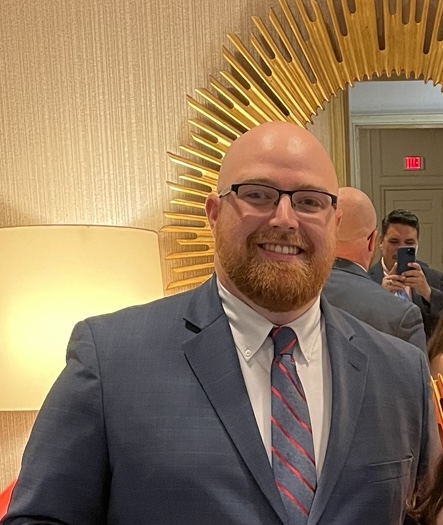 Keith Shaw | High Point High School | Beltsville, MD
"Enrolling in the Gilder Lehrman MA in American History program has been an absolute game changer. The courses that I have taken so far have made me a better teacher of American history, and have made me a better historian. The lead and section professors have all been amazingly helpful and knowledgeable. I'm honored to receive the Abraham Lincoln scholarship!"
---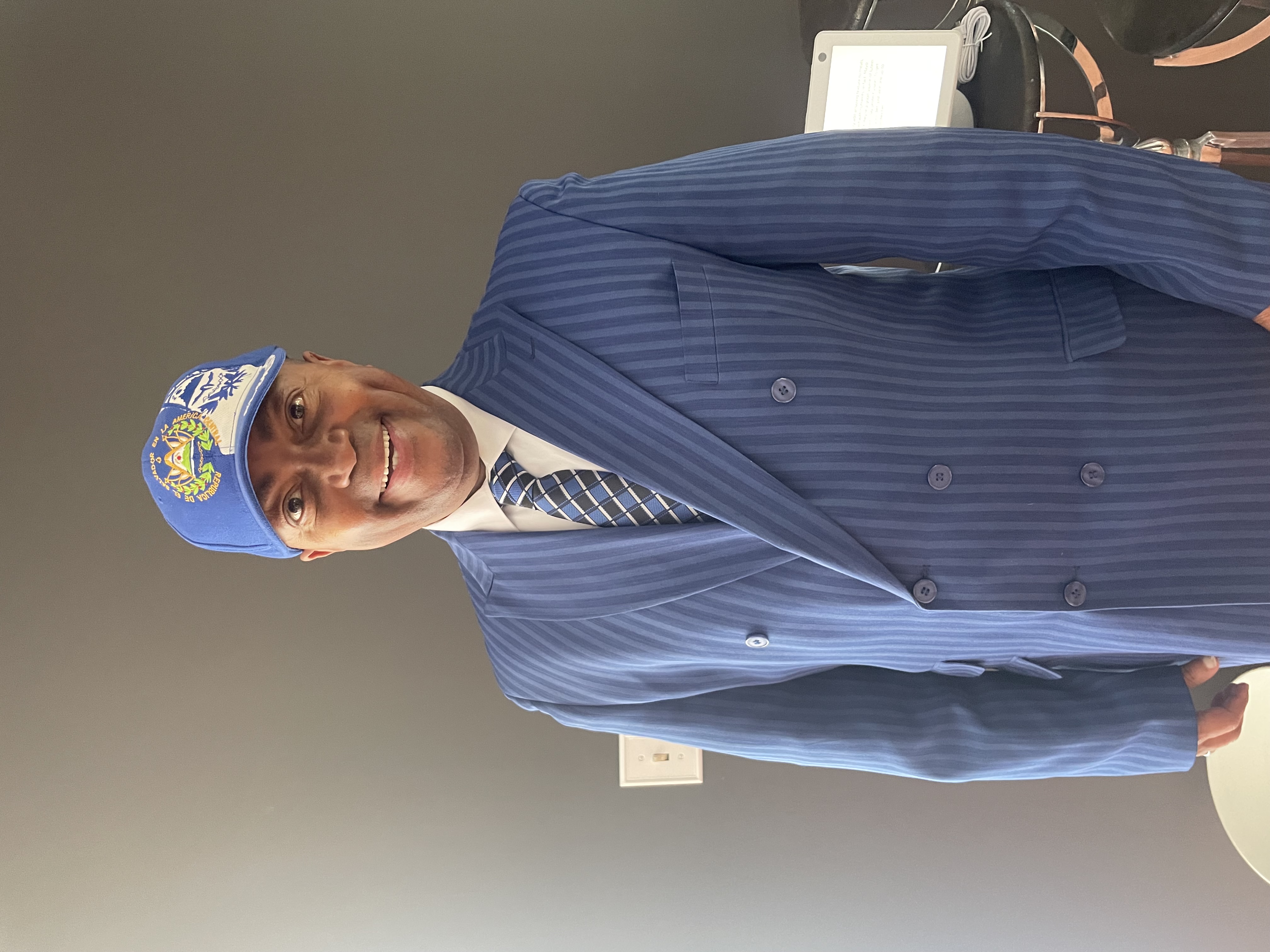 Donald Singleton | Susan Miller Dorsey High School | Los Angeles, CA
"I am sincerely honored to be the recipient of the Summer 2022 Abraham Lincoln Scholarship. The Gilder Lehrman Institute of American History has long been recognized as one of the best places for working teachers to further their education and I am grateful to be accepted into the Gilder Lehrman family as I pursue my Master's degree through Pace University. Thank you for believing in me!"
---
Erika Skiba | Thomas Edison High School | Minneapolis, MN
"The courses I took through the Gilder Lehrman have changed my student's learning experience. The classes have provided some of the best professional development in my 18 years in school. My students benefit from learning about different perspectives, a deeper dive into U.S. History, and a more analytical approach to this country. I am lucky to be a part of this program and even more grateful for the scholarship that helps support the learning."
---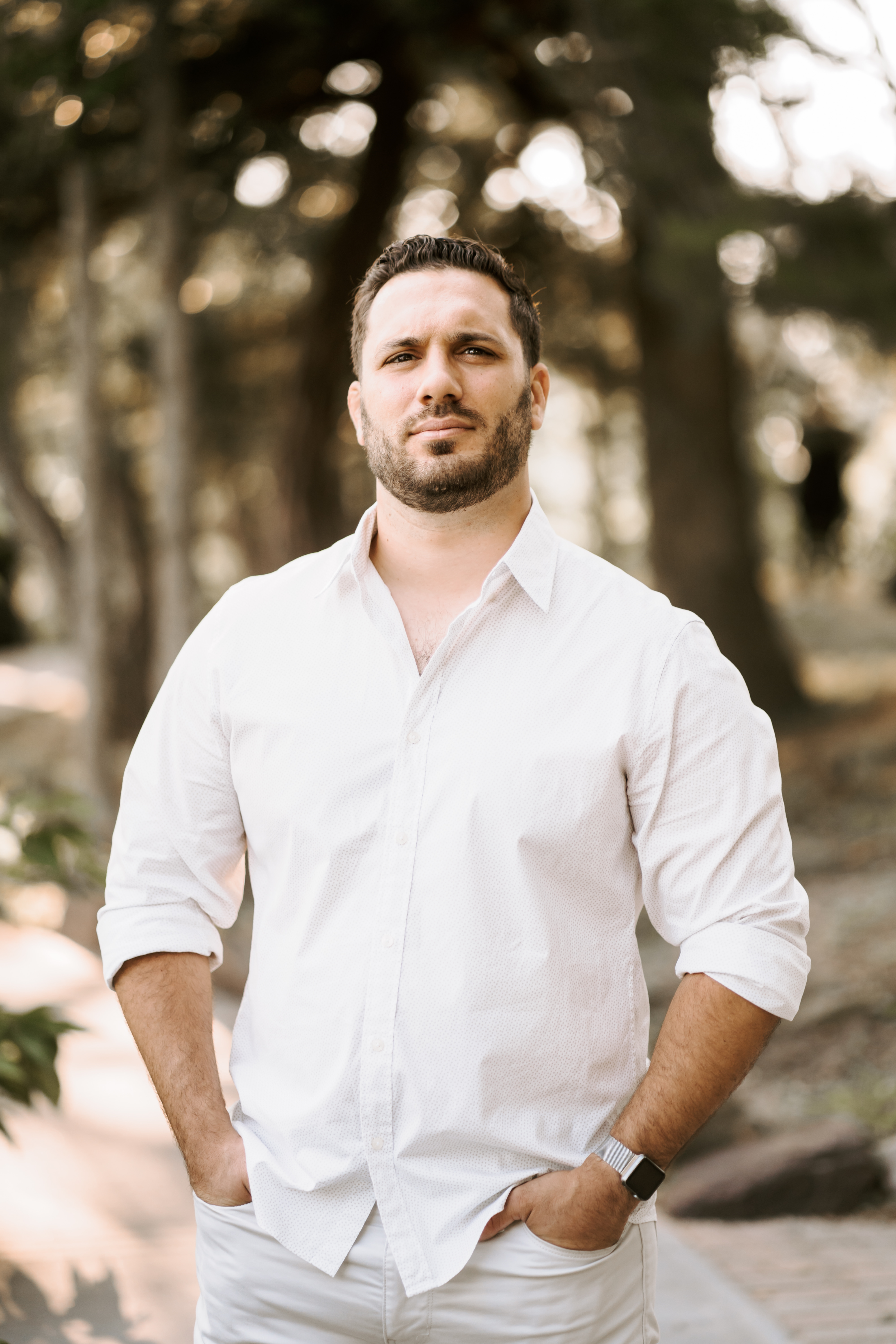 James Somma | Manalapan High School | Englishtown, NJ
"I am honored to receive the Abraham Lincoln Scholarship. Working towards my MA in American History has been an extremely gratifying experience. The program has enabled me to expand my knowledge of American History while helping me improve my craft as an educator."
---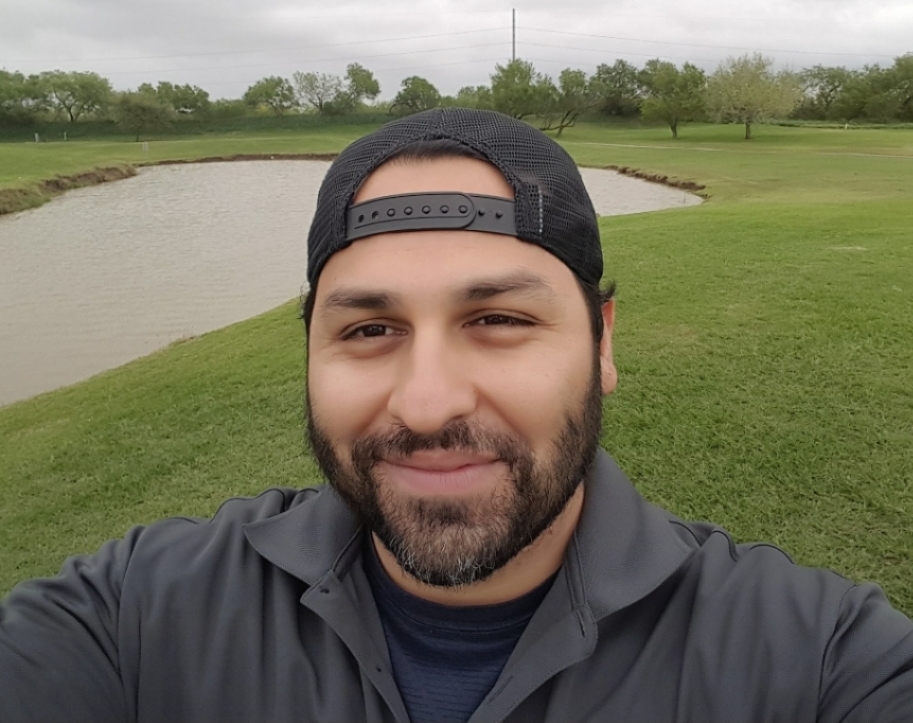 Jesus Tagle, Jr. | Veterans Memorial High School | Edinburg, TX
"It is a great honor to be able to receive this scholarship award. It has been a rough couple of years most of us have had to endure but as educators not only do we have our families to care we have the extra responsibility to make our virtual and Classrooms as safe as possible while maintaining a safe mental health environment and high rigorous experience for the students to get them ready for their colleges and Universities. It is a great honor to be able to represent Veterans Memorial High School with this and my leadership and fellow teachers."
---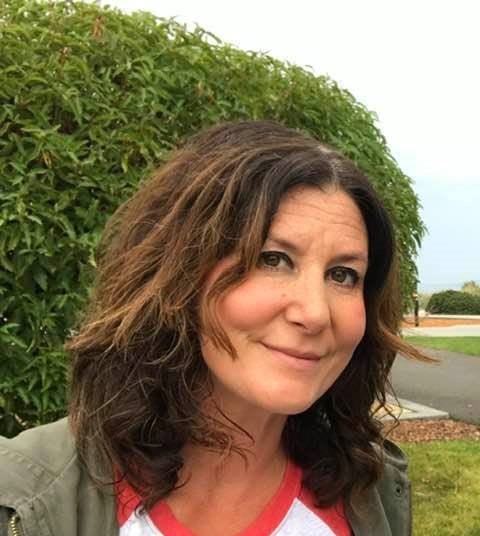 Amy Turcott | Mount Adams Middle School | White Swan, WA
"Gilder Lehrman is the best! I am incredibly grateful to receive an Abraham Lincoln scholarship to continue my studies in the Master's program. Since I attended my first GLI Summer Institute to working on my MA in American history with their generous help, my ability to better teach American history has multiplied beyond my ability to calculate. I am humbled and grateful for Gilder Lehrman."
---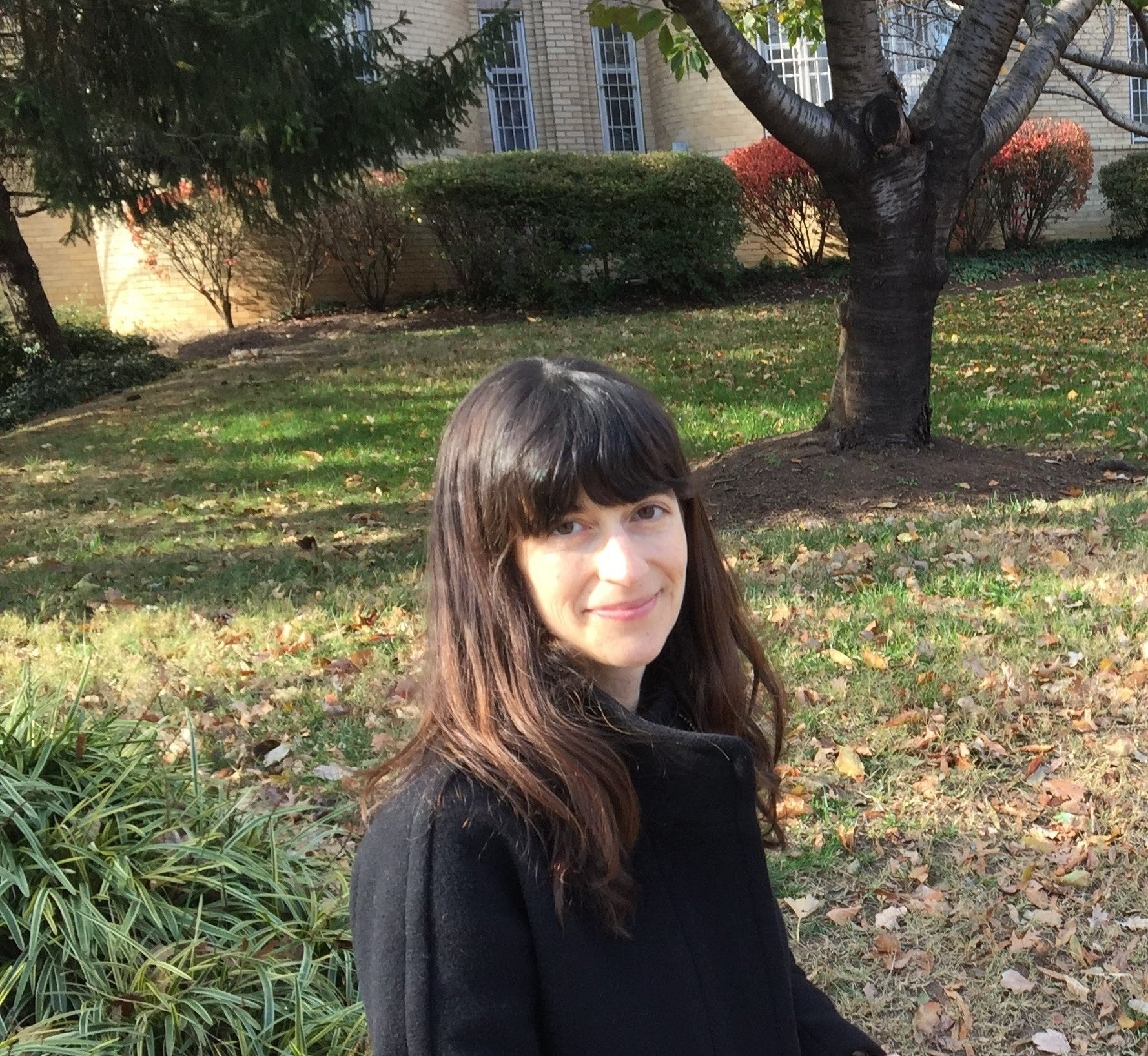 Jessica Tyson | Benjamin Banneker Academic High School | Washington, DC
"I'm delighted to receive this scholarship and am thrilled to continue as a student in this program. Thank you!"
---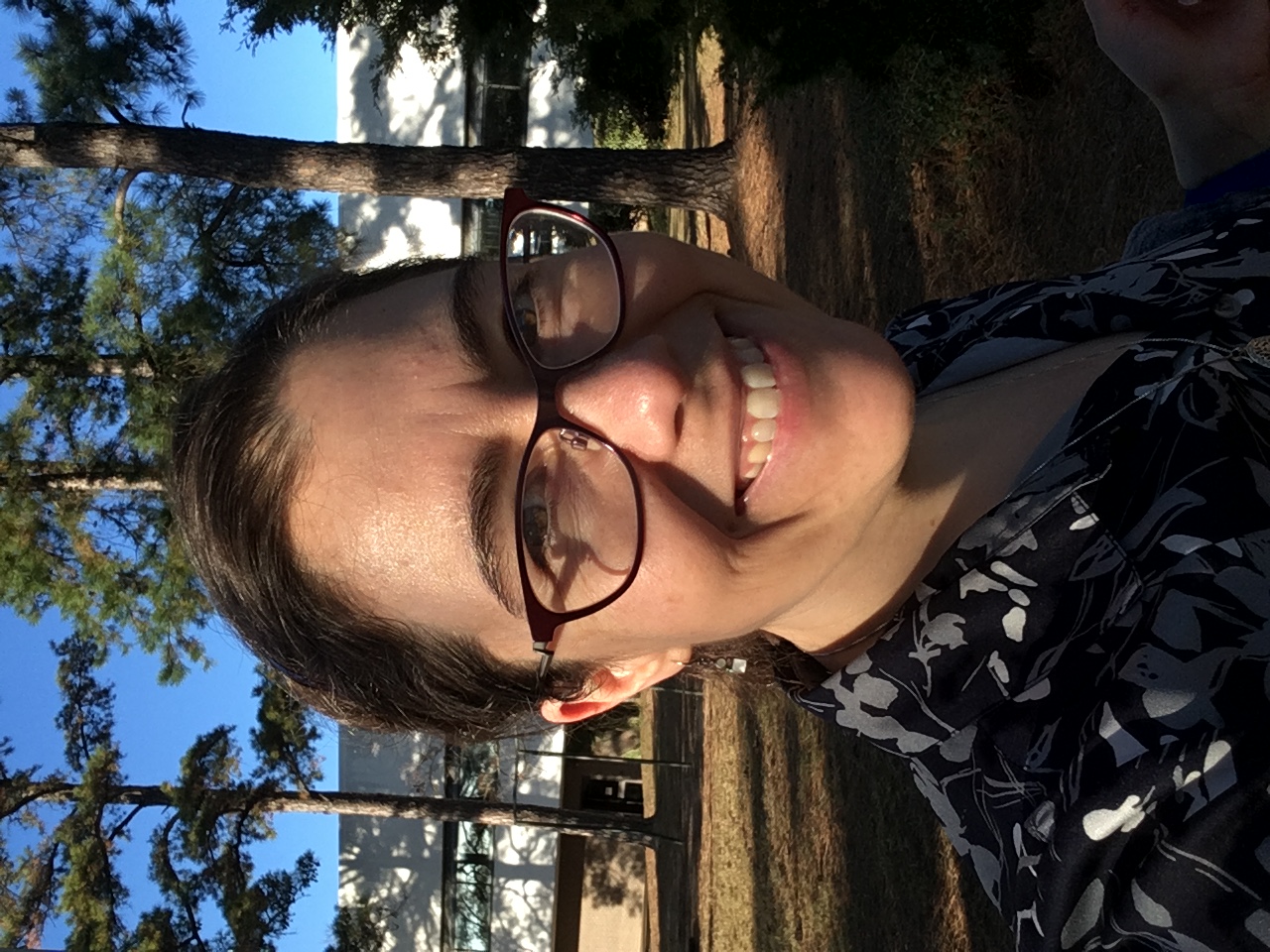 Stacie Wheeler | Longview High School | Longview, TX
"I feel deeply grateful and honored to receive the Abraham Lincoln scholarship. I have a deep respect for the Gilder Lehrman Institute, and I am choosing to pursue a master's degree in History through GLI because I want to set an example of continual learning and progress for the students that I teach. They see me working to balance life and teaching and school, and they know that I understand the intense pressures they feel. It's a lot to manage, but I love it, and it has given me a fresh love for my subject. After 23 years in the classroom, I know that I have a lot left to learn!"
---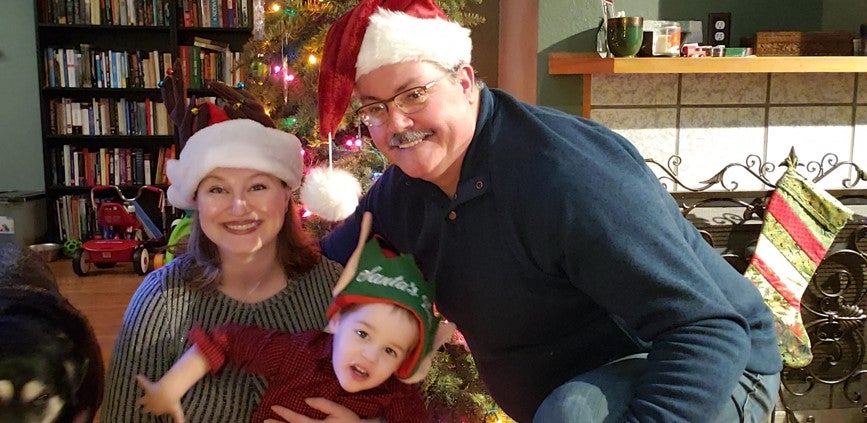 Frank White | Central High School | Independence, OR
"I am honored to be the recipient of an Abraham Lincoln Scholarship. As I complete the Gilder Lehrman Master's in American History program, I feel so appreciative of the opportunities this outstanding program has provided to me! The chance to learn from the leading historical scholars in their field as well as learning from my teacher colleagues has helped me develop as an educator, and has renewed my passion for history!"
---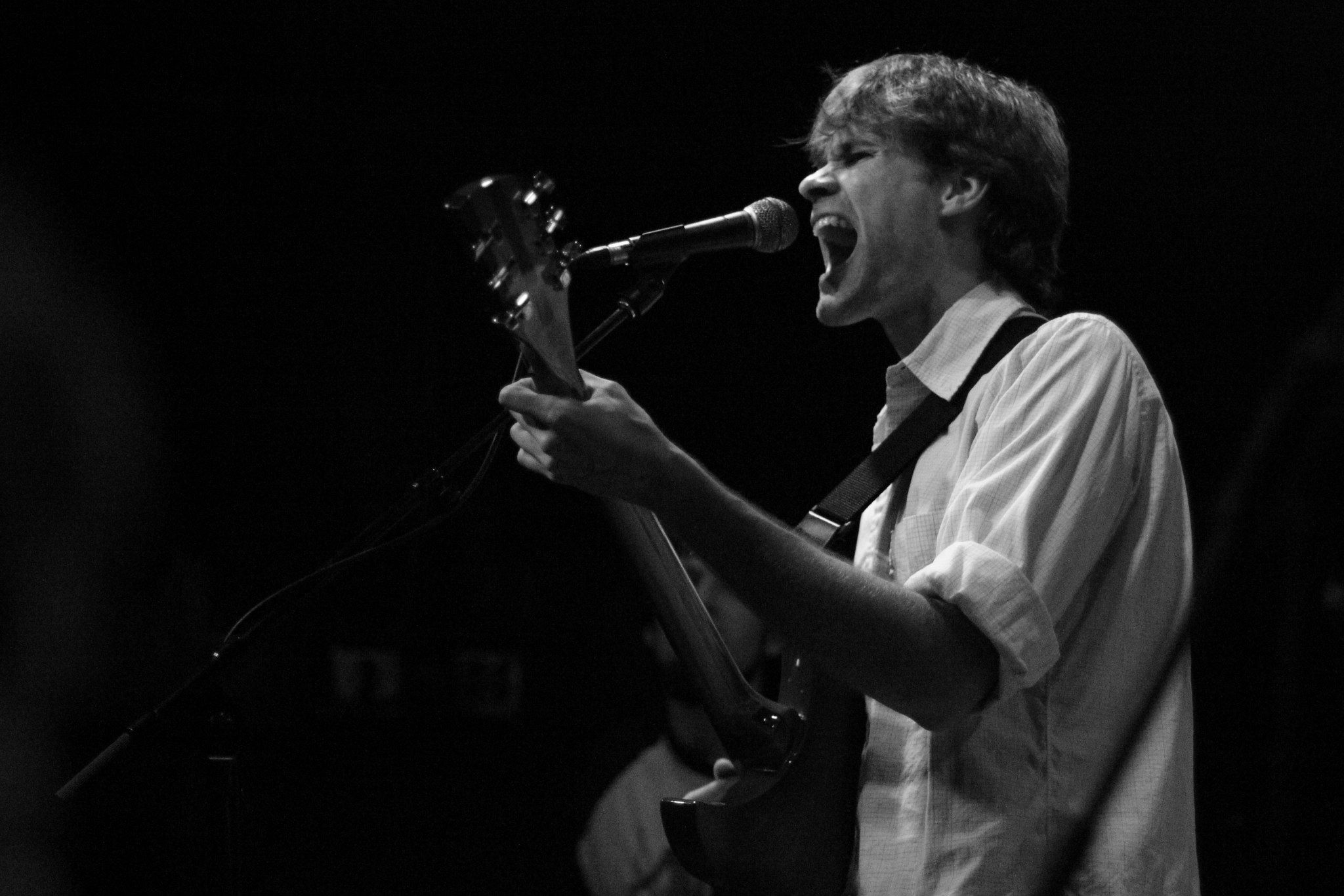 Alex Wilkins | Hinkley High School | Aurora, CO
"The Gilder Lehrman Masters in American History program has provided me the balance I need as a teacher to improve my professional knowledge while nourishing my personal love for history and research. While demanding, it is accessible for me as a teacher. The opportunities to interact with renown scholars and develop my critical thinking, research, and writing skills with other professors are incredible, and have directly impacted my own approach to teaching and engaging with my students."
---
Previous Newsletters