Becoming the US is designed to introduce upper elementary-aged students to the beginnings of American history and the skills involved in primary source analysis. Using items from the Gilder Lehrman Collection, it explores individuals, groups, and documents that have contributed to who we are as a country and encourages students to think critically about the first-hand accounts of this era. This exhibition was designed based on an elementary school curriculum and is accompanied by a resource page featuring more GLI tools for teaching this material.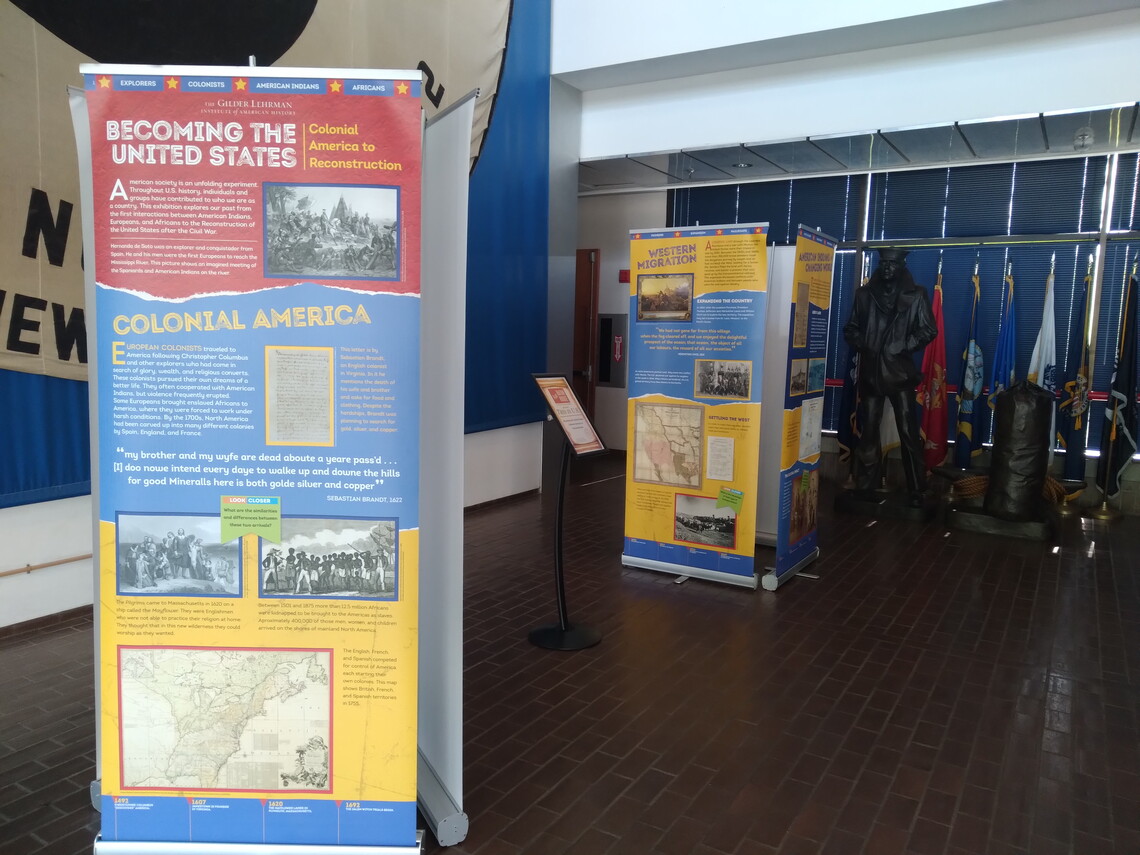 LOGISTICAL INFORMATION
Size: 7 freestanding panels, requiring a minimum of 18-24 feet of running space
RENT OR PURCHASE
Rental Fees: $450 for a four-week display period
Purchase information: Your institution may purchase a copy of this exhibition for permanent use for $1,875.
Travel case available as a separate purchase.
SUPPLEMENTARY MATERIALS
ONLINE EXHIBITION
To view a digital version of this exhibition, click here.
Please email exhibitions@gilderlehrman.org for more information.