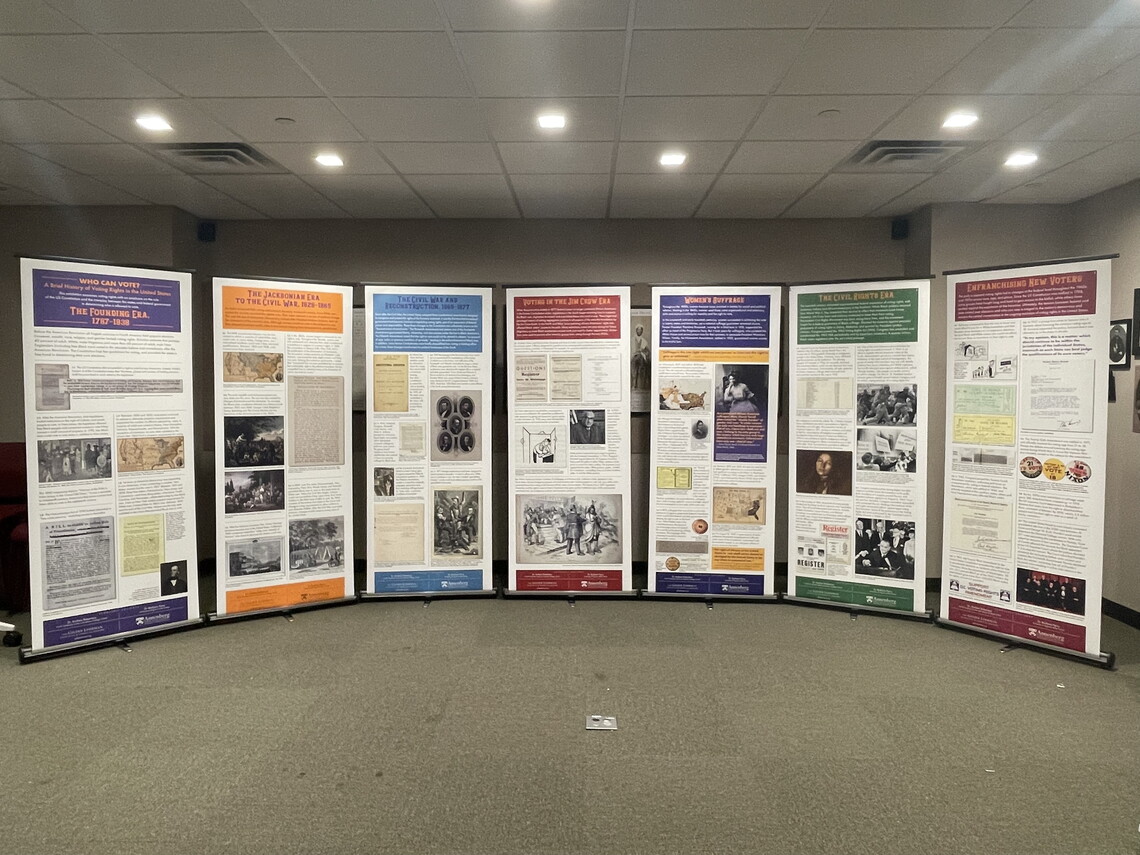 This exhibition examines voting rights with an emphasis on the role of the US Constitution and the interplay between the states and federal government in determining who is allowed to vote. Beginning with the founding era and going up to the election of 2000, this exhibition explores the complex history of the right to vote that forms the core of our nation's democracy. Topics include voting as a constitutional right, women's suffrage, Reconstruction and Jim Crow era voting rights, the Civil Rights Movement, and the enfranchisement of Indigenous peoples.
LOGISTICAL INFORMATION
Size: Seven freestanding retractable panels, each 33" x 81", requiring 18 running feet for display.
Rental Fees: From May 2023 through June 2024, this exhibition is available at no cost to your venue through the Institute's project The Right to Vote: The Role of States and the US Constitution, supported by the Annenberg Public Policy Center. Recipients will be selected following the submission of the application listed below. Applications for upcoming rental periods are due as follows:
July 24–August 18 rentals: Apply by June 26
September 4–29: Apply by August 7
Purchase Information: This exhibition is not currently available for purchase.
Please email exhibitions@gilderlehrman.org for more information about the exhibition and education@gilderlehrman.org for more information about The Right to Vote project.
SUPPLEMENTARY MATERIALS
These materials will be available once you book your exhibition:
Venue Support Notebook including program ideas, suggested reading, and full panel text
Educator's Guide to assist with integrating the exhibition into your coursework
Detailed Set-Up Instructions
Apply to receive this exhibition using the link below.