Since 1776, when the United States declared independence from Great Britain, the idea of freedom and our understanding of its implications have changed dramatically. Drawing on materials from the Gilder Lehrman Collection, this exhibition traces the evolving concept of freedom from the founding era to the election of Barack Obama. Among the highlights are a rare 1776 printing of the Declaration of Independence, a printed draft and the official copy of the US Constitution, Lincoln's handwritten notes for speeches, and letters by leading figures such as Frederick Douglass, Susan B. Anthony, Martin Luther King Jr., and more.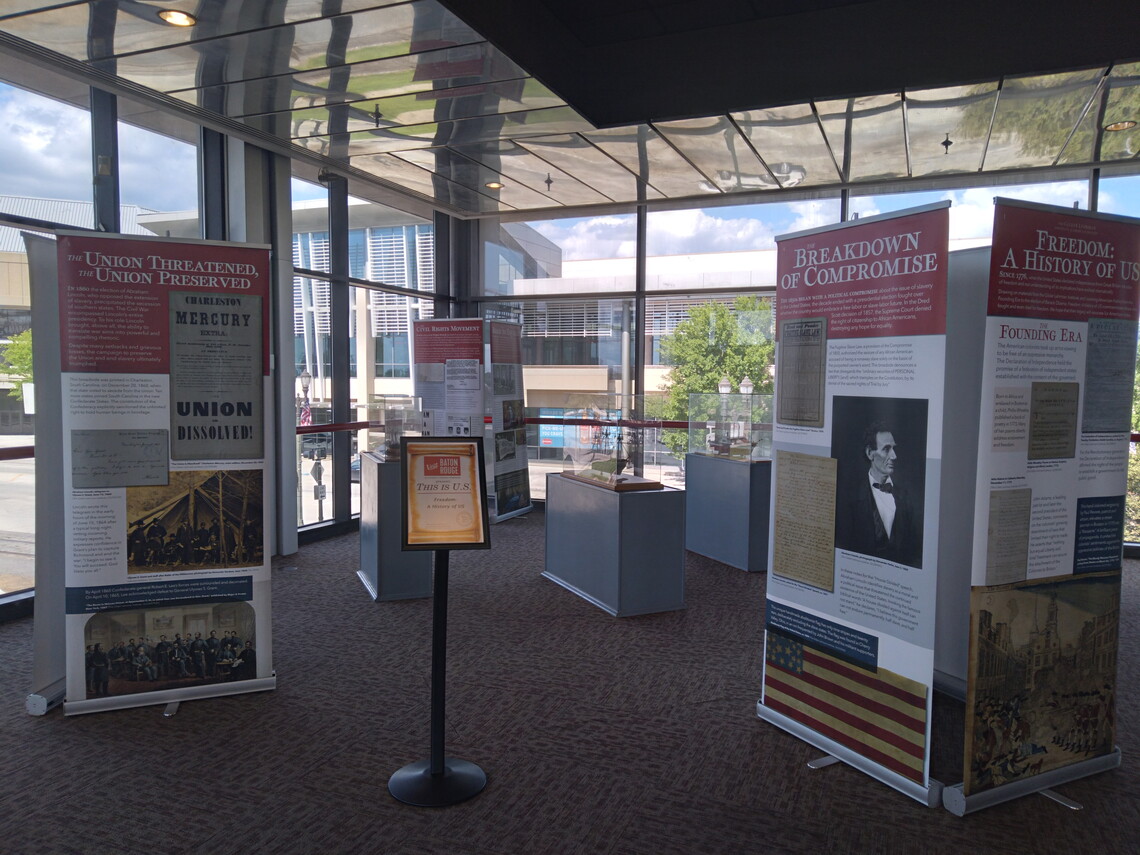 LOGISTICAL INFORMATION
Size: 12 freestanding retractable panels requiring a minimum of 30–35 feet of running space
Rental Fees: $900 for a four-week display period
Purchase information: Your institution may purchase a copy of this exhibition for permanent use for $2,950. The travel cases are available as a separate purchase.
Please email exhibitions@gilderlehrman.org for more information.
SUPPLEMENTARY MATERIALS