This exhibition documents and illustrates critical figures and events while tracing the evolving concept of freedom in the United States from the country's founding through 1968. Among the highlights are a rare 1776 printing of the Declaration of Independence, a printed draft and the official copy of the US Constitution, Lincoln's handwritten notes for speeches, and letters by leading figures such as Frederick Douglass, Susan B. Anthony, and Martin Luther King Jr. Some of the more poignant descriptions of the meaning of freedom to the common man are found in the personal letters of Civil War soldiers, which speak to the pain and pride of fighting for national ideals.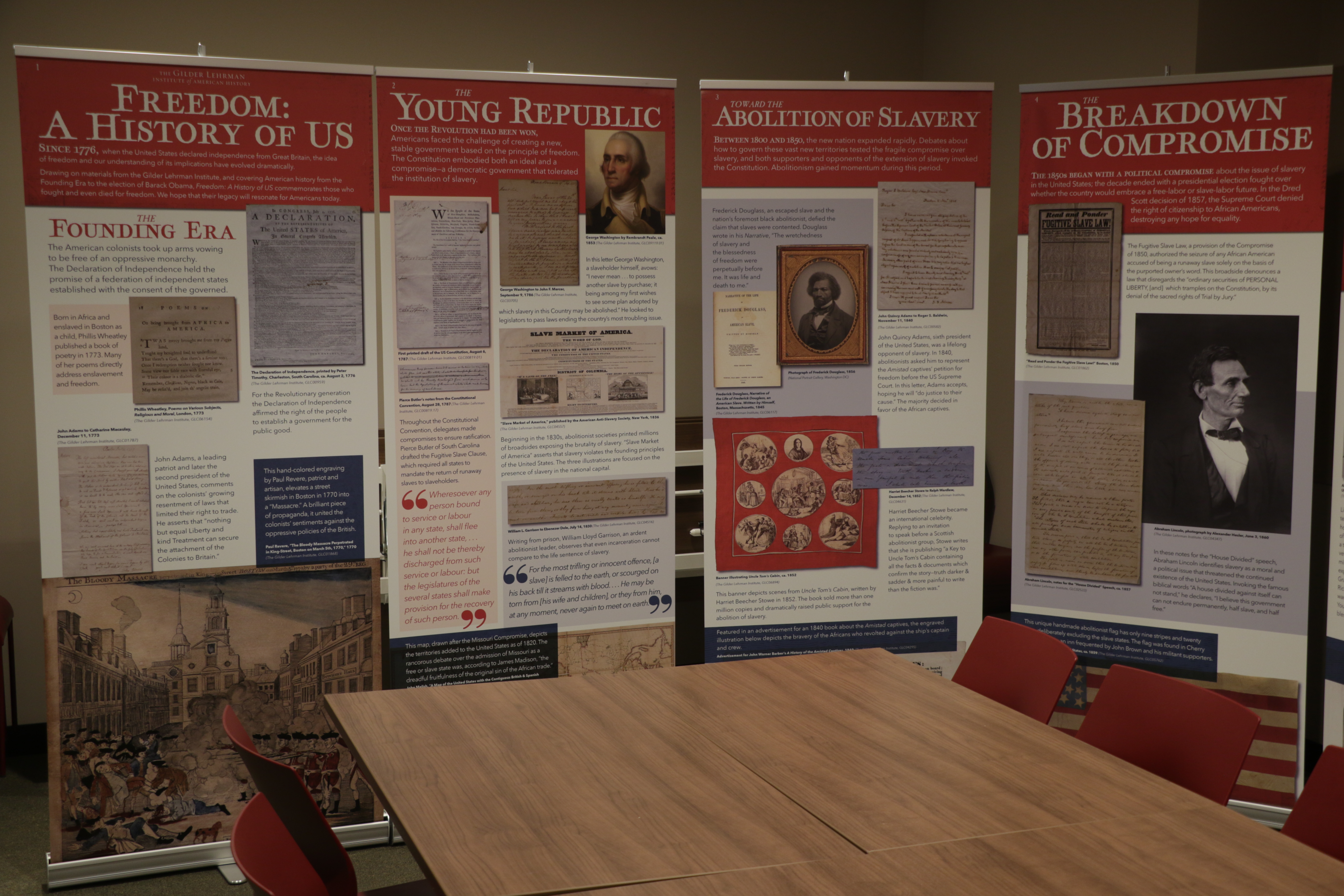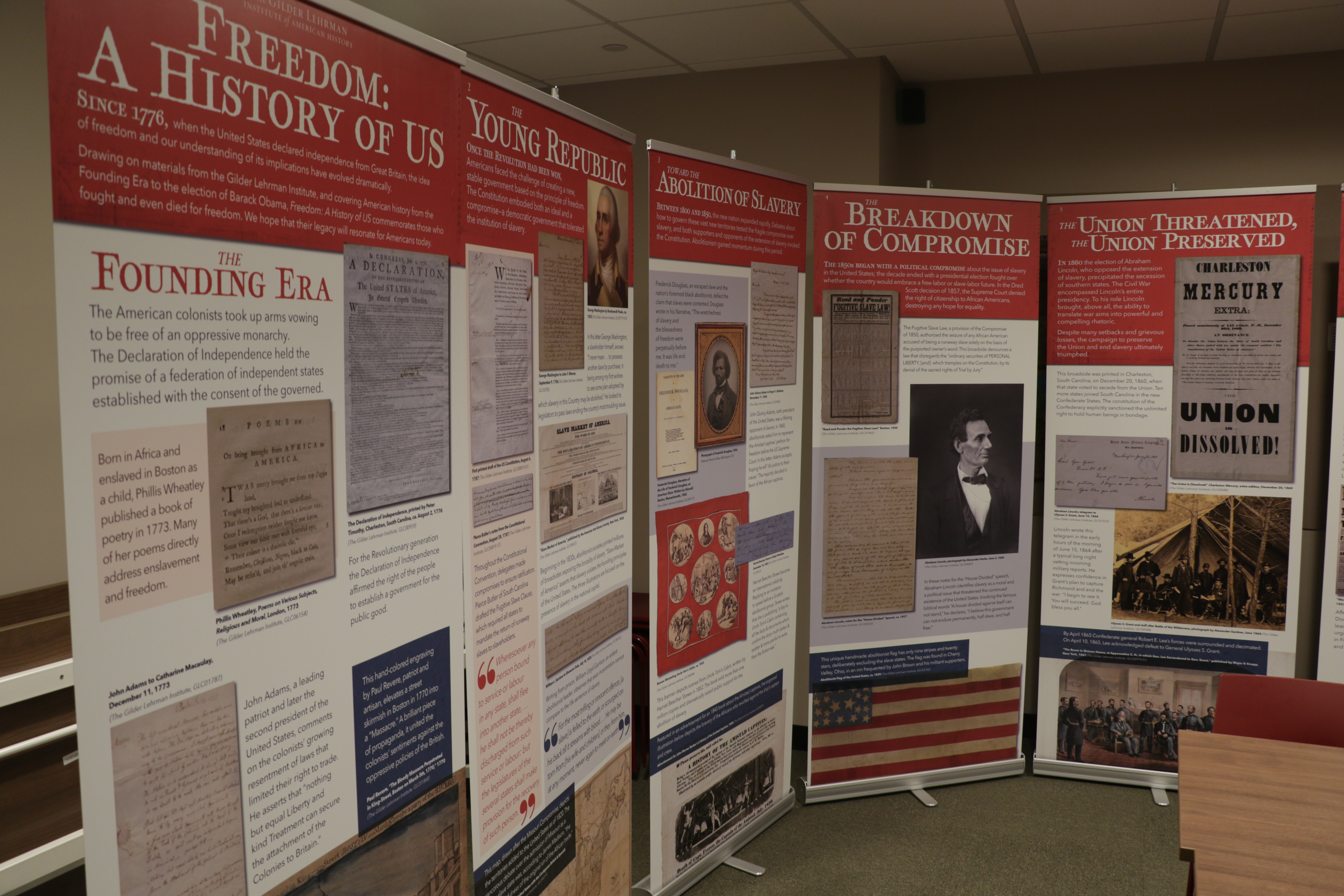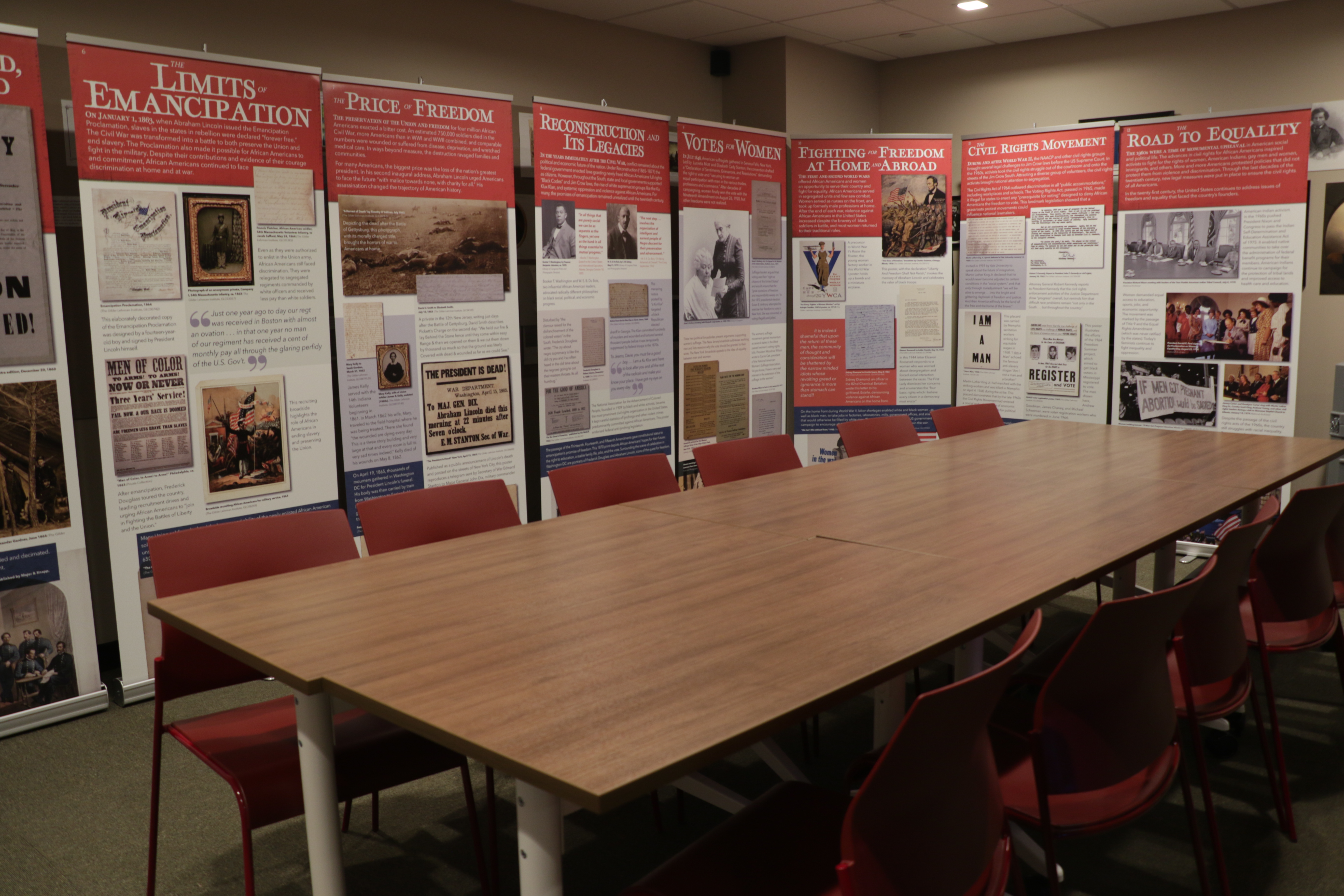 LOGISTICAL INFORMATION
Size: Twelve freestanding panels requiring 30 running feet for display 
Rental Fees: $900 for a four-week display period
Purchase information: Your institution may purchase a copy of this exhibition for permanent use for $3700.
SUPPLEMENTARY MATERIALS
These materials will be available once you book your exhibition.
Site Support Notebook
Educator's Guide
Press Kit
Set-Up Instructions