Introducing Bill Stevens, the 2018 District of Columbia History Teacher of the Year
Posted by Gilder Lehrman Staff on Tuesday, 10/23/2018
Bill Stevens
District of Columbia History Teacher of the Year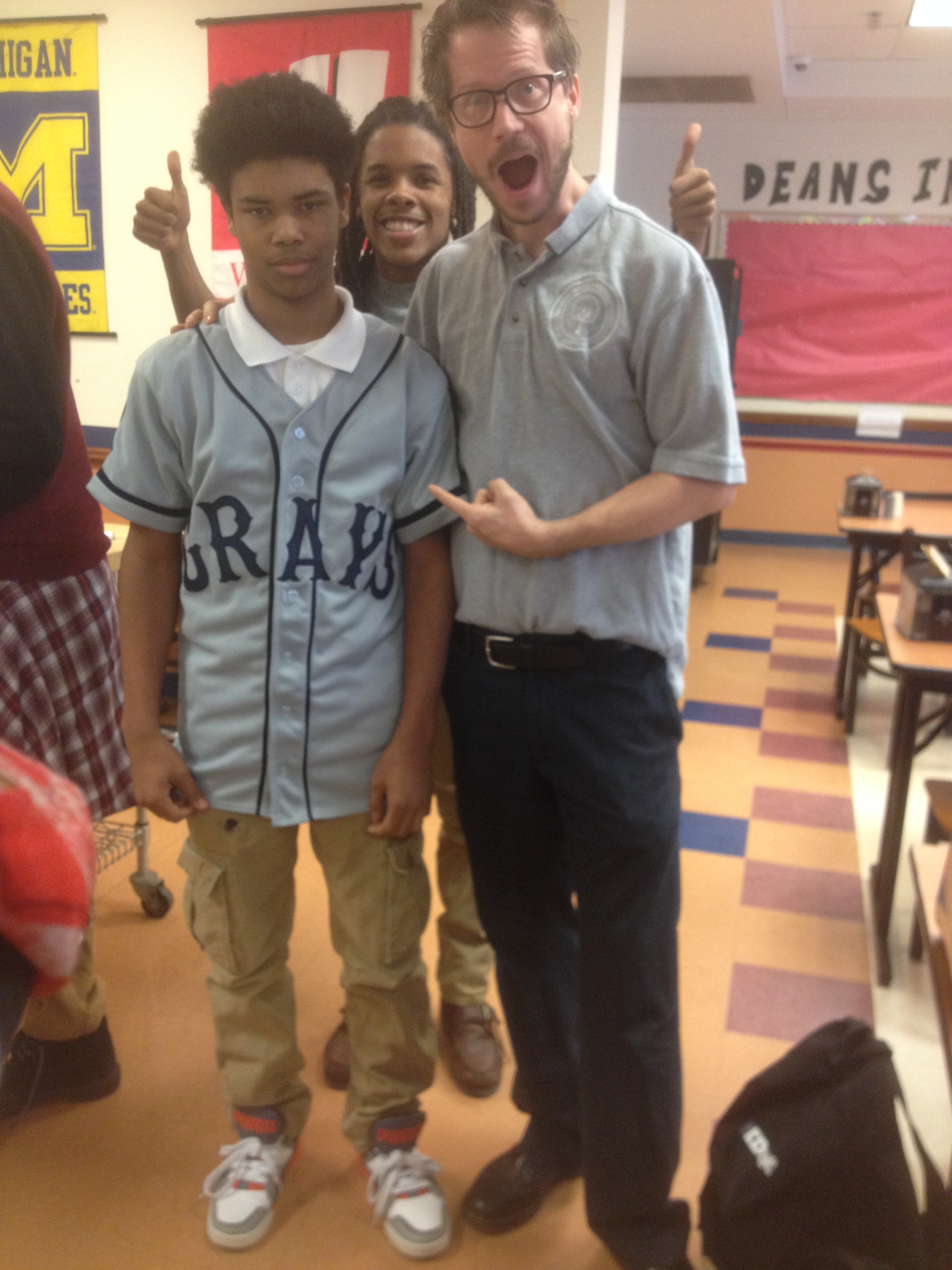 Since 2004, 749 exemplary American history teachers from elementary, middle, and high schools in all fifty states, Department of Defense schools, Washington DC, and US territories have been named State History Teacher of the Year. The National History Teacher of the Year is named in the fall. The 2018 State History Teachers of the Year were asked informal interview questions by the Gilder Lehrman Institute.
1. Do you have a favorite/funny moment from teaching?
Some years if students need a little extra motivation during final exams, I propose a deal. The students who spend the most time preparing for their American history exam will get to cut my hair after the exam. This year a group of seven students organized and promised to give me the "crazy old man look." They delivered.
2. Tell us one fun historical fact about the town you live in or grew up in.
Despite being the home of American democracy, despite having monuments, memorials, and museums dedicated to American representative government, and despite being the site of the US Capitol building which is often featured on the front of US Government textbooks, the 650,000 citizens of Washington DC have never been allowed complete representation in Congress.
3. What was the last great history book you read?
I'm currently reading Stamped from the Beginning: The Definitive History of Racist Ideas in America by Ibram X. Kendi.
4. What is your favorite historical site or museum?
I've loved visiting the African American Civil War Museum in Northwest DC with my students over the years. I can't wait for them to move into their new digs at the Grimke Building!
5. If you could travel back in time and meet any historical figure, who would it be and why?
Though much has been written about Abraham Lincoln, I still feel like the nuances of his life and times will never be able to be completely captured. So chatting with Abraham Lincoln, perhaps while riding to the Lincoln Cottage up North Capitol Street?
6. What is your favorite historical film or series?
Every year we watch Glory in class, and I think I will be able to get some grading done, but I don't.
7. Do your students have a favorite historical topic or era?
The Great Migration. Students conduct an oral history project with their family members and then use additional primary sources to trace their ancestors' migration to Washington DC. Then they create playlists and cook foods of the Great Migration. We invite their families to class and present our music, food, and wall-size "Family Migration Map."
8. What advice would you give to young people, in high school or college, who may be considering a career in education but are unsure?
Interested in history? Interested in helping students learn about their community's past, so they can help make their community's present more fair and just? Be a history teacher.
---
Click here to nominate a teacher for the 2019 state and national awards.