New York Stock Exchange Opens First Headquarters: On This Day, January 4, 1865
Posted by Anna Khomina on Wednesday, 01/04/2017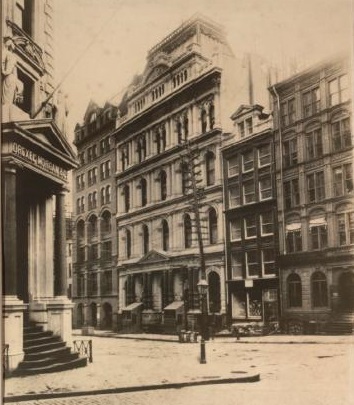 On January 4, 1865, the New York Stock Exchange opened for business in its first permanent headquarters on Broad Street.
The Exchange had formally existed since 1792, but had operated out of a series of packed Wall Street coffee-houses and rented offices. By the mid-nineteenth century, however, the need for a more permanent exchange became clear: the opening of the Erie Canal saw New York City rise to prominence as the nation's financial center, while a surge in American enterprise and the invention of telegraphs, tickers, and transatlantic cables greatly increased trading capacity. After the opening of the first building, the NYSE would only continue to grow—by 1886, more than a million shares a day were being traded!
To learn more about the history of America's economic system, explore History Now 24: Shaping the American Economy.