2020 Fall Newsletter
Letter from President James Basker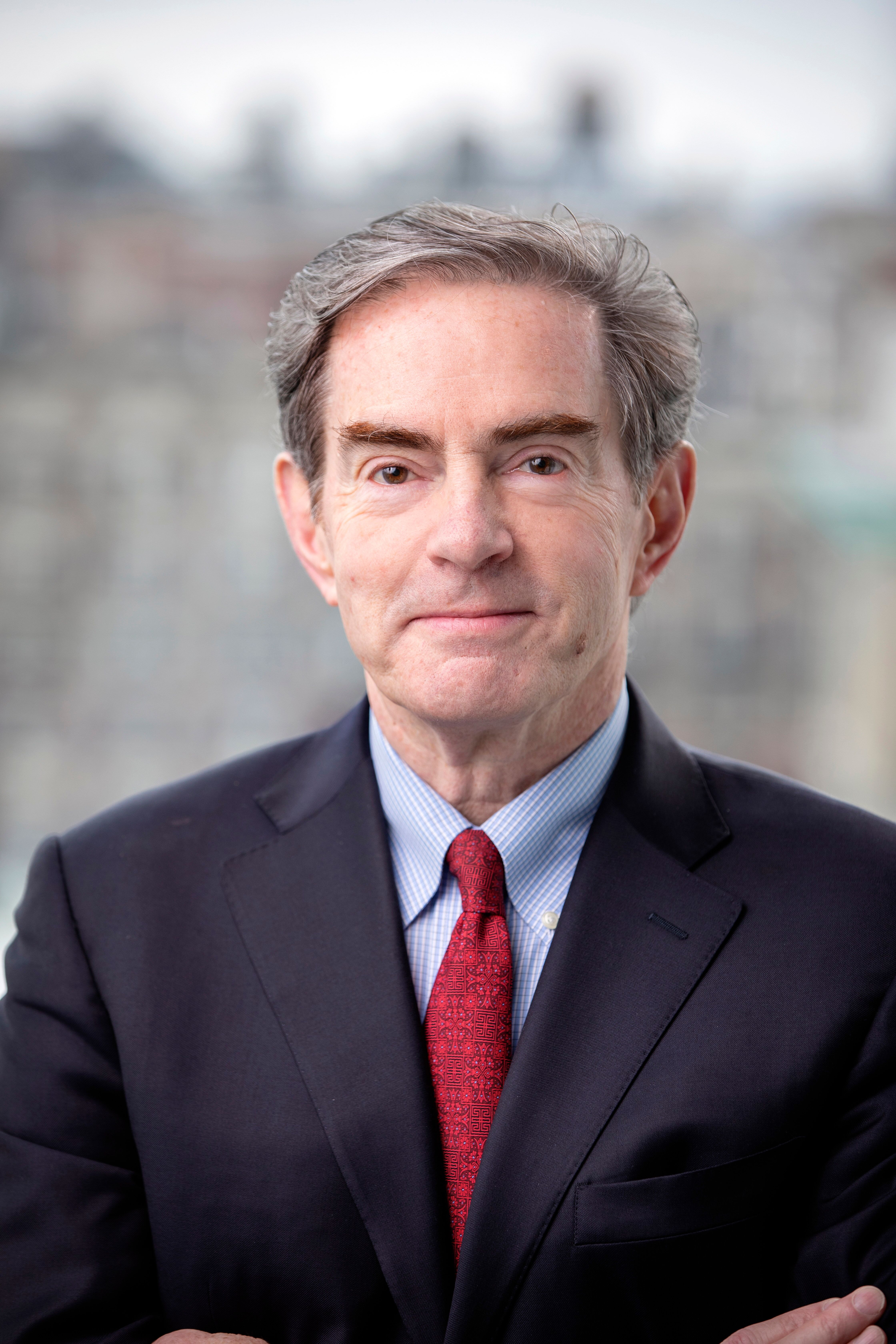 Dear Friends,
As has been true for our country and most of the world, the past few months have been extraordinarily challenging for the Gilder Lehrman Institute. The effects of the COVID crisis were compounded by the death of our co-founder Richard Gilder in May, and the summer has been a steady scramble to adapt to the new circumstances and needs of the teachers and students we serve.
I am very proud and grateful that our staff more than rose to the challenge. Everyone jumped in, many taking on new roles and learning new skills on the fly, and all of them working overtime to get our in-person offerings transformed into digital programs and to launch several new programs, most of which have already become staples of the Institute.
This effort included our Student Advisory Council, a group of students that used to be limited to New York City and environs, but now that we are holding virtual meetings, draws students from across the country. All summer the students volunteered to serve as research assistants on a dozen different projects that helped us meet these new challenges as well. And some of them have volunteered to work on through the school year!
As I write, we anticipate more than 200,000 students from schools across the country will participate in the Hamilton Education Program Online this year. And on October 7 we will host an online tribute to teachers who are the heroes of 2020, the centerpiece of which will be a ceremony to honor our 2020 National History Teacher of the Year, Sergio de Alba. Mr. de Alba is a wonderful and dedicated elementary school teacher from a small town in California. His work is inspiring.
We look ahead to the fall and winter with resolve and commitment. History teaches us that our country has faced terrible crises in the past, and still found its way forward. Such is our faith at the Gilder Lehrman Institute, and we invite you all to join in the effort with us. Please contact us if you would like to help.
With best wishes to you all for health and better days ahead,
Jim Basker
President
The Gilder Lehrman Institute of American History
---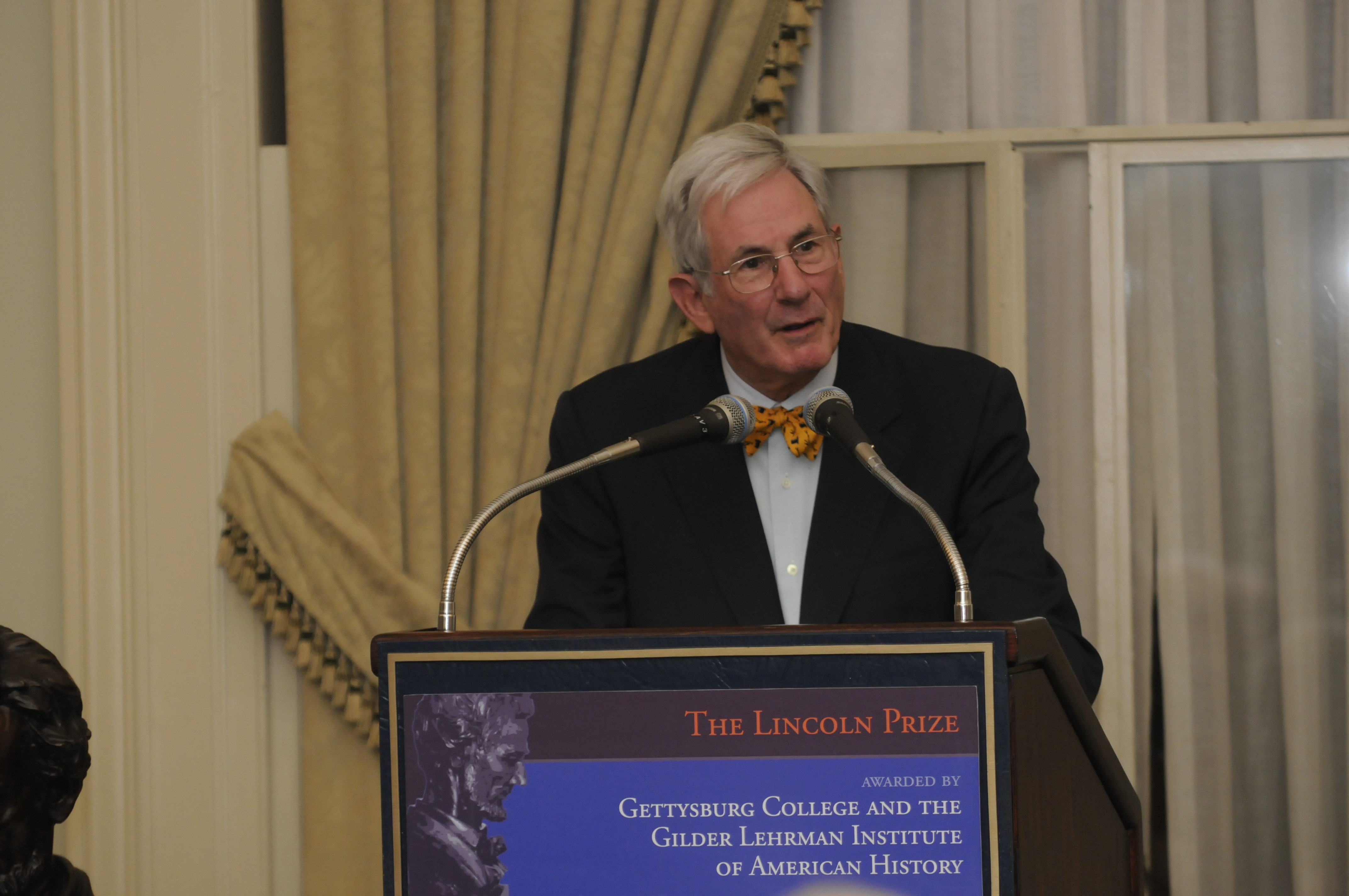 Remembering Richard Gilder
Richard Gilder, 87, co-founder of the Gilder Lehrman Institute of American History and philanthropist leader, died on May 12, 2020, at his home in Charlottesville, Virginia. Since then, his Institute has carried on in his name to bring the work he loved and made possible to more people in more ways than ever before. Before continuing with celebrations of Gilder Lehrman Institute programs of 2020, we pause to honor the man who made this Institute possible.
Born May 31, 1932, Dick Gilder was the middle child of Richard and Jane Gilder, who met after Jane's family moved to New York from New Orleans.
In Gilder's words: "I'm born and bred in New York, which means you marked your improvement by whether you played punchball in Central Park or whether you played softball there. . . . And on rainy days, you went to the Museum of Natural History to play hide-and-seek."
In the midst of a highly successful investment career in 1974, Gilder and George Soros joined forces to launch the Central Park Community Fund, which merged with the Central Park Task Force to form the Central Park Conservancy by 1980, the entity behind the massive revitalization of the park after it had fallen into decrepitude.
Gilder was recruited by a fellow founding trustee of the Central Park Conservancy, Lewis Bernard, to join the American Museum of Natural History board. Gilder was soon urging the board to hire rising scientist star Neil deGrasse Tyson as the new planetarium director. Gilder made a $50 million gift to establish the Richard Gilder Graduate School at the museum, which offers PhDs in comparative biology. In 2012, Gilder pledged another $50 million toward the six-story Richard Gilder Center for Science, Education, and Innovation. Says Bernard: "He's the largest single donor in the institution's history."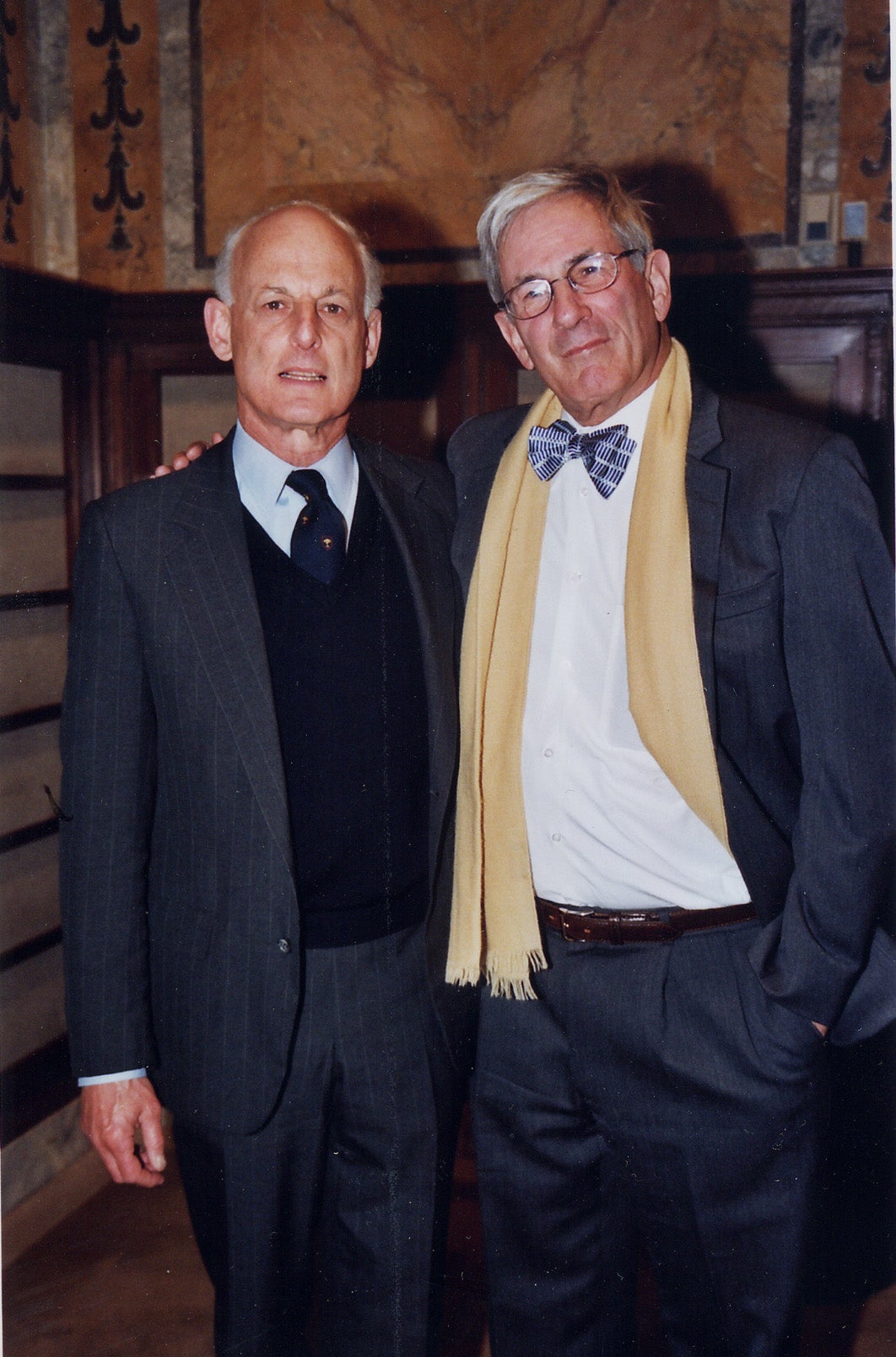 Richard Gilder, who majored in history at Yale College, began the partnership that would lead to the Gilder Lehrman Institute in the late 1980s with his friend Lewis Lehrman, who had been assembling a collection of historical documents since his Yale days. Gilder asked Lehrman: "Why don't we work together saving those documents?" Thus, the Gilder Lehrman Collection was born, followed, in 1994, by the Institute (GLI), a nonprofit dedicated to improving K–12 history education.
In 2003, Gilder and Lewis Lehrman joined the New-York Historical Society board and invested $1 million to build a vault in the basement to house their historical document collection. Today, the collection of more than 75,000 items is one of the premier archives of American history available to the general public.
With Gettysburg College, Gilder and Lehrman created the Lincoln Prize, providing a $50,000 award to honor and encourage scholarly books on the Civil War. Gilder and Lehrman soon established two more prizes: the Frederick Douglass Book Prize for works on slavery and abolition, and the George Washington Prize for books on the founding era.
Inspired by Yale professor David Brion Davis's talk "The Origins and Nature of New World Slavery," Gilder and Lehrman established GLI's now renowned Teacher Seminars, which give K–12 teachers the opportunity to study with eminent historians.
Gilder and Lehrman also supported Davis in creating the Center for the Study of Slavery, Resistance, and Abolition at Yale, the first institution in the world devoted to scholarship on slavery.
"His philanthropy has transformed the study of American history, in general, and the history of slavery, in particular," Harvard professor Henry Louis Gates, Jr., states.
The Gilder Lehrman Insitute's many programs, including the National History Teacher of the Year Award, the Hamilton Education Program (partnering with the smash-hit musical Hamilton), and the Pace–Gilder Lehrman MA in American History Program, now reach a network of 27,000 schools, serving seven million students in all fifty states.
Gilder, whose investment firm Gilder Gagnon Howe & Co. used the motto "Make the little guy rich!" thought of every act of his philanthropy as "a job needing to be done." The answer to the question of "why give," he said, was "to seek a return for the next generation."
Richard Gilder is survived by his wife, actress Lois Chiles; four children from his first marriage; a sister, Peggy Tirschwell; and ten grandchildren.
---
Responding to COVID-19 with Digital Programming
Along with the rest of the world, the Gilder Lehrman Institute's staff and many constituents saw their everyday lives thrown into turmoil with the global pandemic. From the beloved Hamilton Education Program performances being canceled to our inability to host our flagship Teacher Seminars in person, the Gilder Lehrman Institute faced significant challenges.
Moving swiftly and working overtime, our team successfully pivoted our existing programs into online formats. We launched new offerings that welcomed thousands of students, teachers, parents, and history lovers, many of whom had not engaged with our resources or participated in the past. The feedback has been overwhelmingly positive.
These new programs, born from necessity, have proved to be some of our most successful in serving and expanding our community of teachers and students. History School and History Camp, Book Breaks, Inside the Vault, and the Hamilton Cast Read Alongs, which saw Hamilton stars reading and discussing the historical significance of books for younger readers, have quickly established themselves as essential resources for students, teachers, and the general public.
Here are some highlights: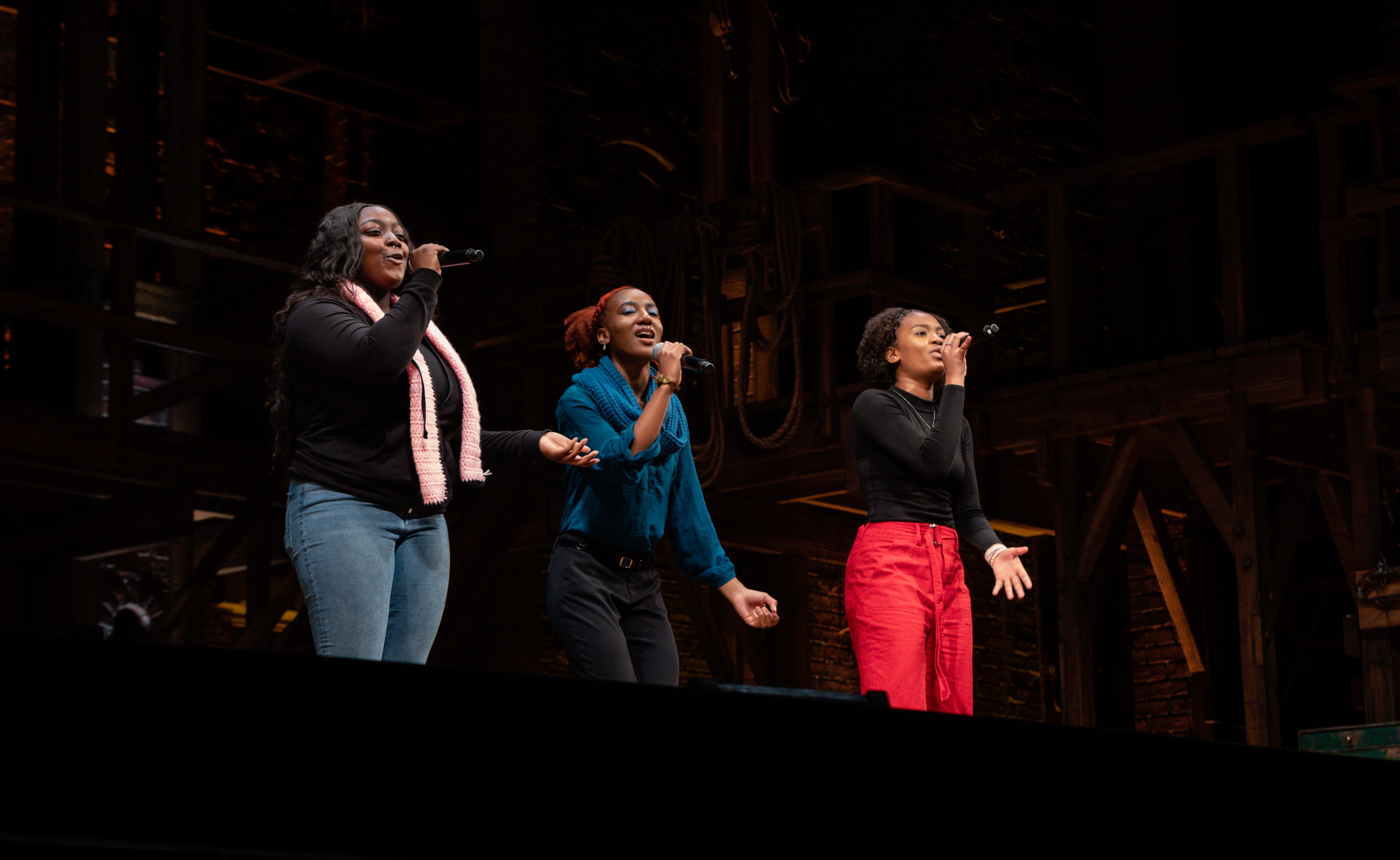 For Students and Their Families
Online History School and History Camp offered invaluable practical history education, such as preparation for the Advanced Placement US History exam, Voting Rights, and diverse history electives for curious students, such as American History through Music and Film.
History Camp served our elementary students with interactive lessons, such as building the Berlin Wall with toys and furniture in the house.
Eduham at Home provided families with access to the same resources provided to the teachers and students in the EduHam Program. Bolstered by the Disney+ release of Hamilton, the EduHam at Home Program has transitioned into our full launch of the EduHam Online curriculum for schools returning to remote or hybrid class instruction.
Read Alongs by Hamilton stars of classic and new socially relevant children's books proved a massive hit with parents and kids looking for weekly summer entertainment and education.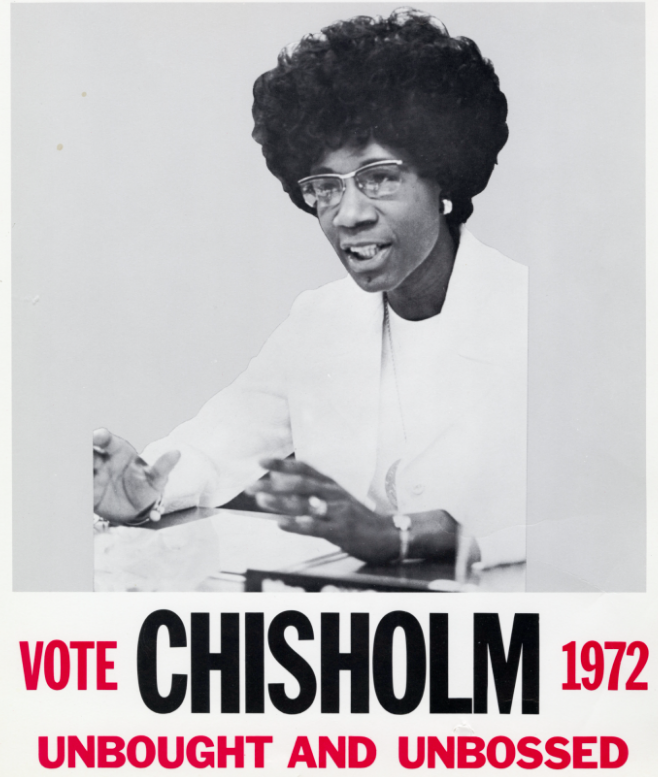 For Teachers
History teachers benefited from a revamped Teacher Seminar program, which served 1,563 teachers this summer, with eminent professors from universities such as Harvard, Yale, and the University of Richmond bringing their expertise to provide the kind of professional development for which the Teacher Seminars are famous.
Meanwhile, the Pace–Gilder Lehrman Online MA in American History Program nearly doubled its enrollment this summer.
Self-Paced Courses, based on the lectures given in the MA program, proved extremely popular among our teachers.
For the General Public
Book Breaks, a weekly book talk program, served the adult population, many not yet familiar with the Gilder Lehrman Institute, through conversations and Q&As with the most respected historians in America.
Inside the Vault, the first of our new digital programs offered this year, opens the Gilder Lehrman Collection experience to thousands in a biweekly tour through curated items in the Collection.
---
A Tribute to Teachers and the 2020 National History Teacher of the Year: Sergio de Alba
Join us on Wednesday, October 7 for A Tribute to Teachers: Heroes of 2020 as we come together to celebrate teachers everywhere. The centerpiece of this virtual event will be a ceremony to honor our 2020 National History Teacher of the Year, Sergio de Alba, who will be introduced by Lin-Manuel Miranda. HISTORY, a sponsor of our NHTOY program, will premier a video about Mr. de Alba during this celebration.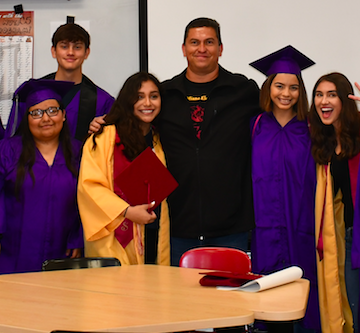 Mr. de Alba teaches at R. M. Miano Elementary School in Los Baños, California. A National Geographic Certified Teacher, National Council for the Social Studies Elementary Teacher of the Year, and 2020 Grosvenor Teacher Research Fellow in Antarctica, he created the award-winning Family Farm Citrus Project, in which students participate in agriculture-based lessons and learn the requirements of successful agricultural businesses. Mr. De Alba developed and continues to supervise an annual Family Astronomy Night, facilitated a yearlong award-winning "Patriotic Jeopardy" competition, and ran a program for elementary school students that motivated and inspired English language learners. Since 2001, he has received more than 115 awards and grants, adding up to over $580,000 for programs designed to enrich and enhance his students' education.
A Tribute to Teachers: Heroes of 2020 program is free for registrants and will run 30–40 minutes in length.
See all the 2020 State History Teachers of the Year here.
---
EduHam Online Launched Nationwide on August 14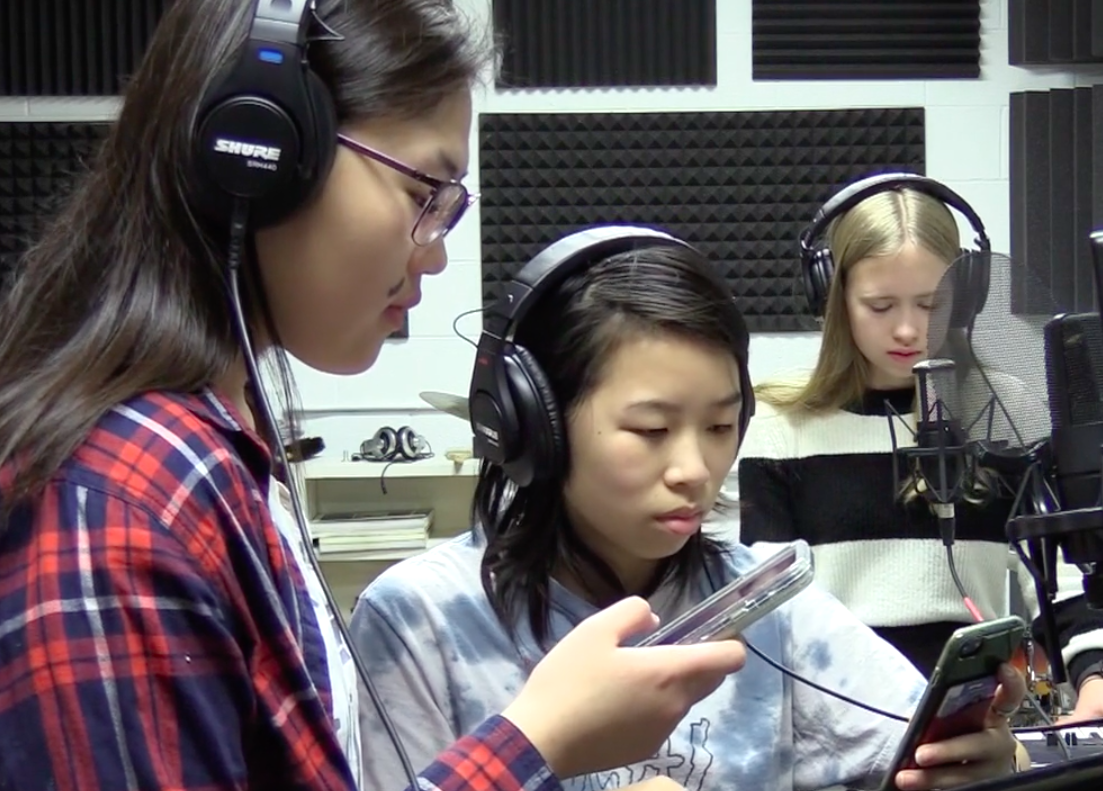 The Hamilton Education Program Online (#EduHamOnline) is now available free to all schools with students in grades 6–12. Entirely adaptable for remote or hybrid learning, the program encourages students to use their historical knowledge to create original pieces—a song, rap, spoken word, or scene—at the end of their remote or physical classroom studies on the founding era using primary source documents as Lin-Manuel Miranda did in Hamilton.
EduHam Online expands access to students no matter where they live and allows middle school students to participate in this innovative education program for the first time. All the students will engage in a custom-designed education program that integrates the study of the founding era with the performing arts.
To date, more than 3,500 teachers have signed up for the program. Based on feedback from teachers who have participated in a pre-program survey, hundreds of thousands of students throughout the country will participate in this program this academic year.
---
Make a donation to the Gilder Lehrman Institute here. Your gift will ensure that the Institute can meet educational needs that have grown more acute and complex than ever. The Gilder Lehrman Institute of American History is a 501(c)(3) non-profit organization supported through the generosity of individuals, corporations, and foundations. Your donation is fully tax deductible.